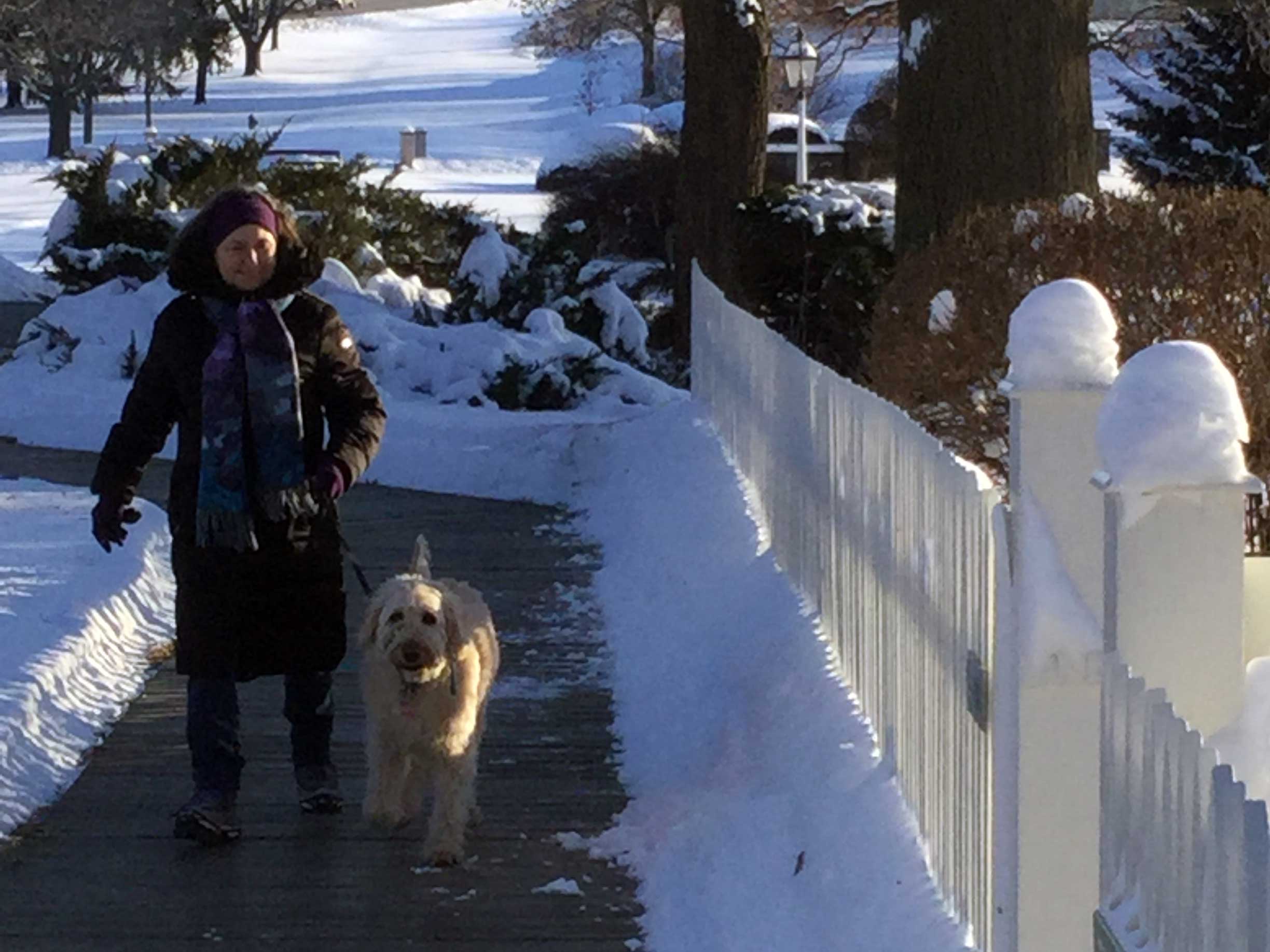 News Release Date:
February 2, 2018
Contact: Adam Prato, (319) 643-2541
West Branch, Iowa— The short days of winter and long days of summer bring a variety visitors and local folks out to experience Herbert Hoover National Historic Site's beautiful scenery and commemorative landscape. Many enjoy this experience with their pet at their side. The staff takes pride in keeping the scenery and landscape of the park as pristine as possible, allowing each visitor a chance to enjoy the park.
To preserve and keep clean this wonderful resource, Herbert Hoover National Historic Site would like to remind pet owners to observe the rules and regulations regarding their pets.
Park regulations require visitors to keep their pets on a leash and under their physical control at all times. Pet owners must also immediately clean up after their pet and dispose of the waste in an appropriate waste container. In fact, the park provides bags to do this at three locations in the park. Please feel free to keep a couple in your pocket for those unexpected moments when your pet feels the urge to go.
"Herbert Hoover National Historic Site is a commemorative place, honoring our nation's 31st President," said park superintendent Pete Swisher. "All of our visitors should take pride in its appearance." 
Pets are prohibited in buildings and may not be tied to objects or left unattended. Service animals, such as seeing-eye dogs, are allowed in buildings while performing their work.
The staff here appreciate the public's help in keeping our site clean and beautiful. Remembering to pick up after your pet will help even more. For more information about pets in the park, visit the Laws & Policies page on the National Historic Site's website, nps.gov/herberthoover. As a reminder, the City of West Branch has similar leash and animal waste requirements for pets.