What's Going On With the Volcano?
Kīlauea Summit - Before & After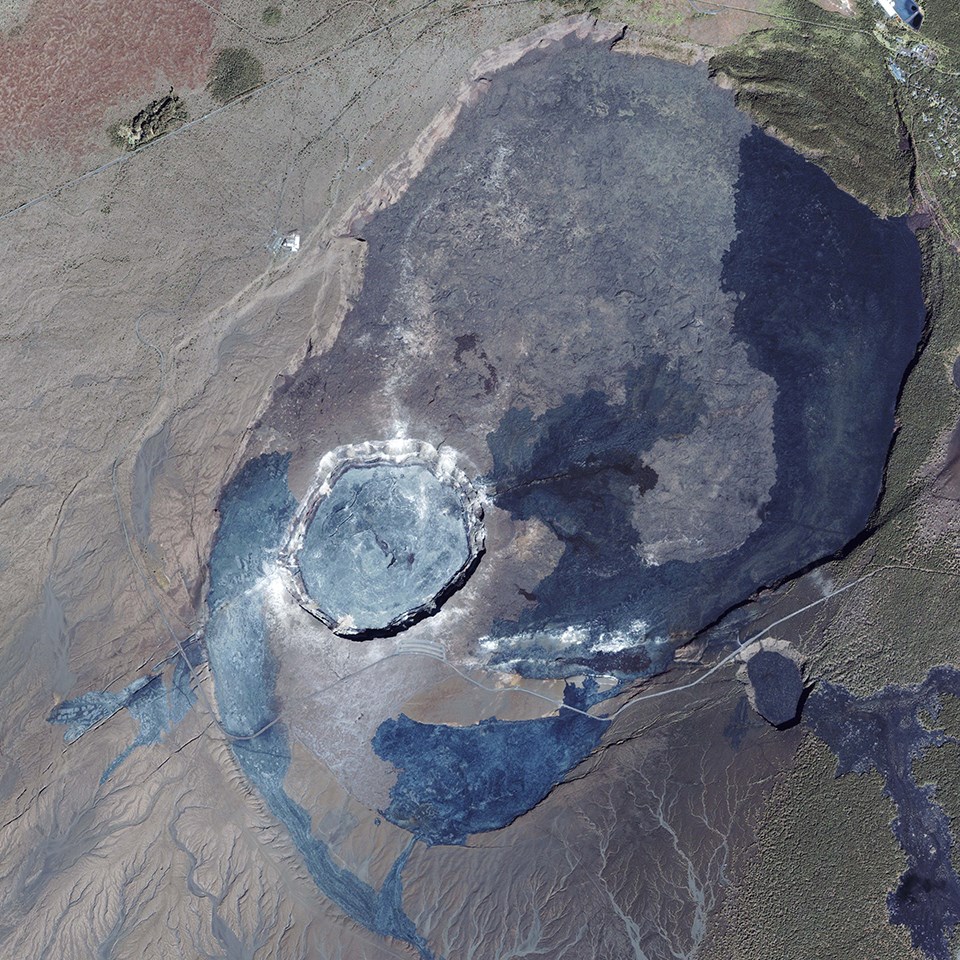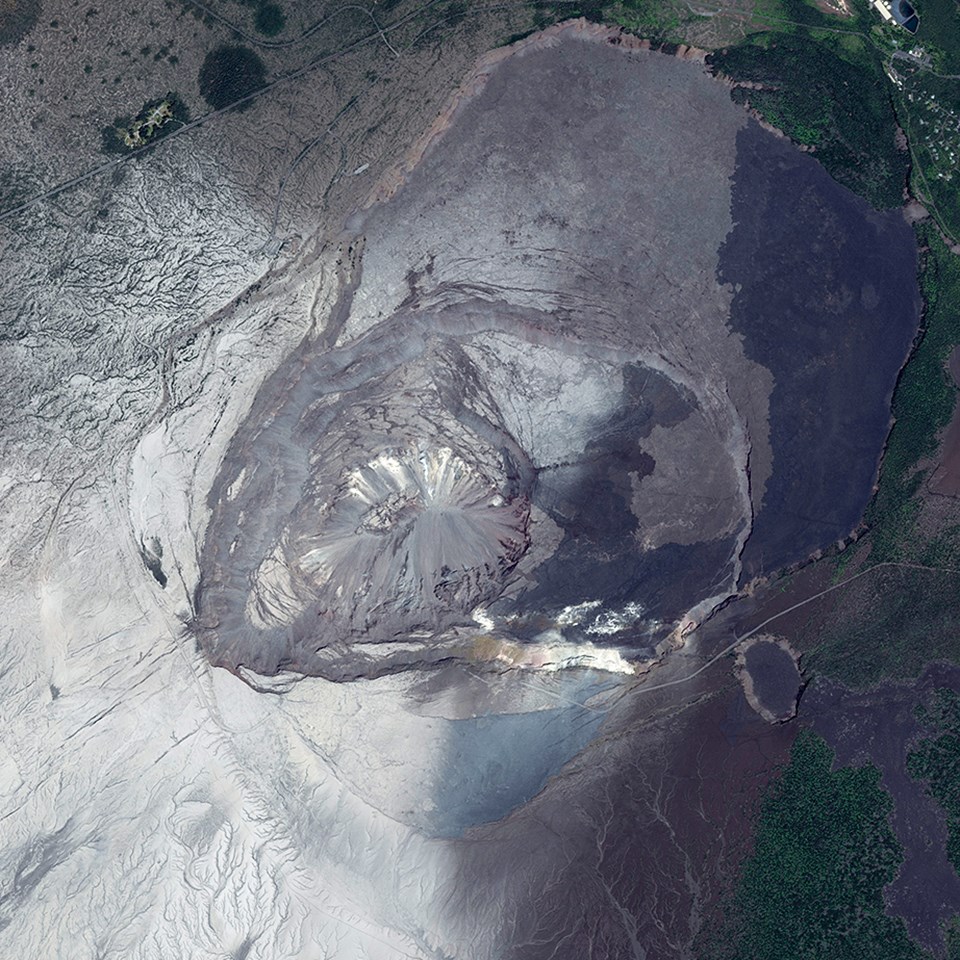 NASA image taken on January 14, 2003
USGS photo taken on August 7, 2018
---
Current Conditions Courtesy USGS - Hawaiian Volcano Observatory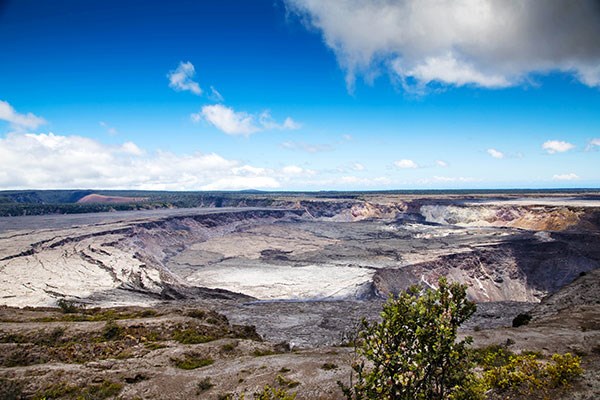 Tuesday, November 13, 2018, 1:37 PM HST

Activity Summary: Kīlauea Volcano is not erupting. Rates of seismicity, deformation, and gas release have not changed significantly over the past week. Deformation signals are consistent with refilling of the middle East Rift Zone.

Observations: HVO monitoring during the past week shows low rates of seismicity at the summit and East Rift Zone (ERZ). Earthquakes continue to occur primarily at Kīlauea's summit area and south flank, with continued small aftershocks of the magnitude-6.9 quake on May 4, 2018. Seismicity remains low in the lower ERZ.

In the ERZ, tiltmeters near Puʻu ʻŌʻō and farther east reveal no change over the last week. At the summit, tiltmeters have also shown little change this week, with the exception of a small DI (deflation-inflation) event.

Sulfur dioxide gas emissions at the summit averaged 50 tonnes/day as reported on October 24, and 75 tonnes/day at Puʻu ʻŌʻō on October 23. There was no sulfur dioxide detected by our instruments in the lower ERZ.

Hazards are still present in the lower East Rift Zone (LERZ) eruption area and at the Kīlauea summit. Residents and visitors near recently active fissures and lava flows should stay informed, heed Hawaii County Civil Defense and National Park warnings, and be prepared, if necessary, to self-evacuate in the unlikely event of renewed activity. Please note that Hawaii County maintains a closure of the entire flow field and the vents and prohibits access to the area unless authorized through Civil Defense.

The Hawaiian Volcano Observatory (HVO) continues to closely monitor Kīlauea's seismicity, deformation, and gas emissions for any sign of reactivation, and maintains visual surveillance of the summit and the East Rift Zone. HVO will continue to issue a weekly update (every Tuesday) and additional messages as warranted by changing activity.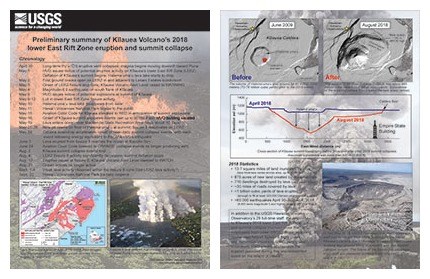 USGS Publication
Preliminary summary of Kīlauea Volcano's 2018 lower East Rift Zone eruption and summit collapse
(pdf 10.2MB)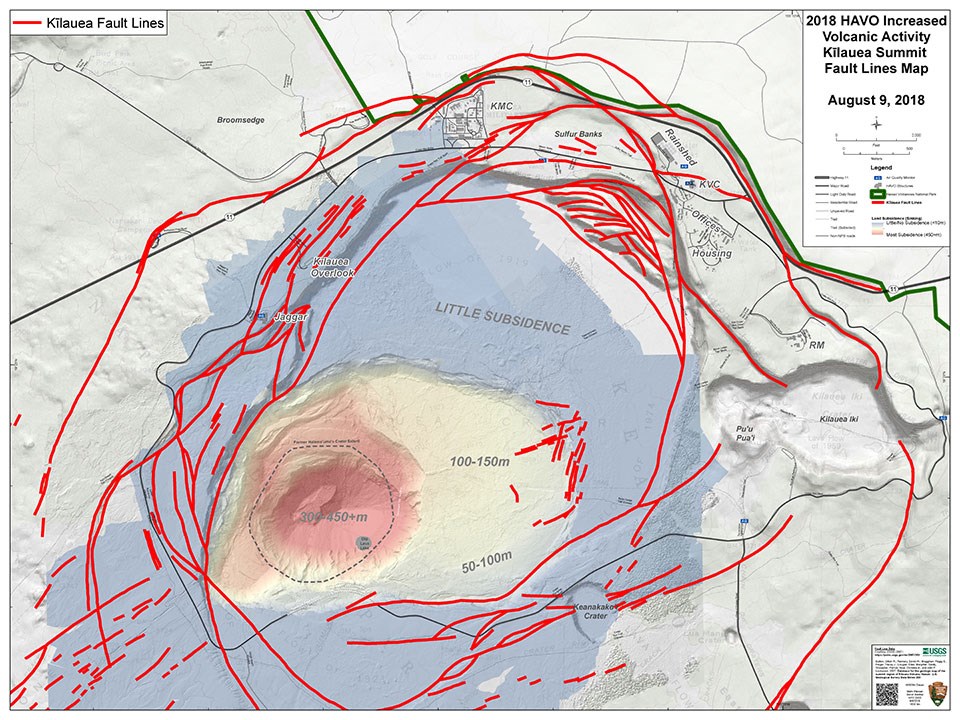 Full resolution map
(opens in new window)
---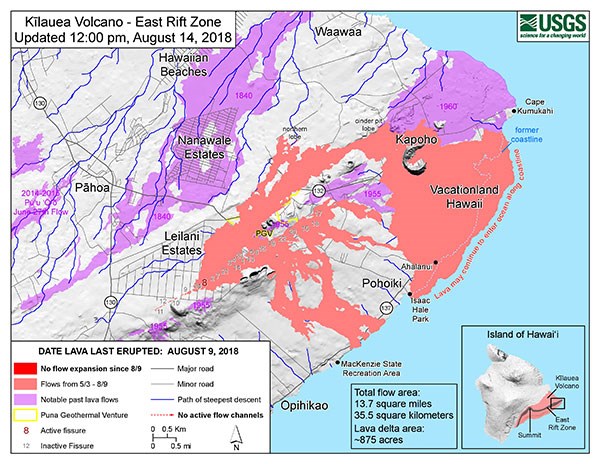 Kīlauea's lower East Rift Zone lava flows and fissures, August 14, 12:00 p.m. HST

The lull in eruptive activity on Kīlauea's lower East Rift Zone continues. Lava flows have not expanded since August 9. The fissure 8 cone still hosts a small pond of lava, but no new lava has entered the existing channel in over a week. Lava may intermittently enter the ocean between the Kapoho Bay and Isaac Hale Beach Park areas until residual lava contained within the existing flow is depleted. Given the dynamic nature of Kīlauea's eruption, map details shown here are accurate as of the date/time noted. Shaded purple areas indicate lava flows erupted in 1840, 1955, 1960, and 2014-2015. A NEW MAP WILL NOT BE ISSUED until the current conditions change.
Full resolution image (opens in new window)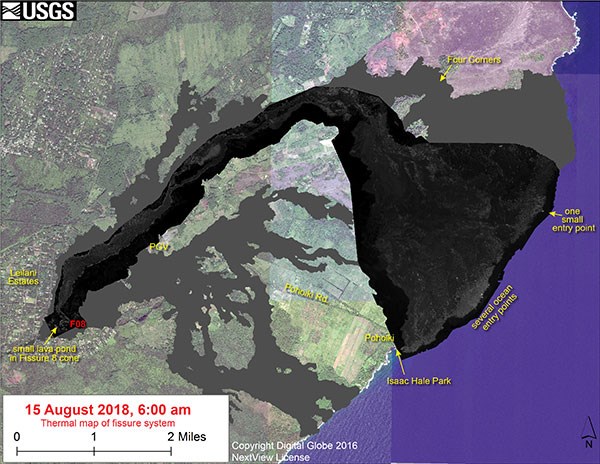 Thermal map of fissure system and lava flows

This thermal map shows the fissure system and lava flows as of 6 am on Wednesday, August 15. Residual lava in the Fissure 8 flow continues to drain, feeding numerous small ocean entries. In the Fissure 8 cone there was a single, small lava pond. The black and white area is the extent of the thermal map. Temperature in the thermal image is displayed as gray-scale values, with the brightest pixels indicating the hottest areas. The thermal map was constructed by stitching many overlapping oblique thermal images collected by a handheld thermal camera during a helicopter overflight of the flow field. The base is a copyrighted color satellite image (used with permission) provided by Digital Globe.
Full resolution image (opens in new window)
Kīlauea Summit - Then and Now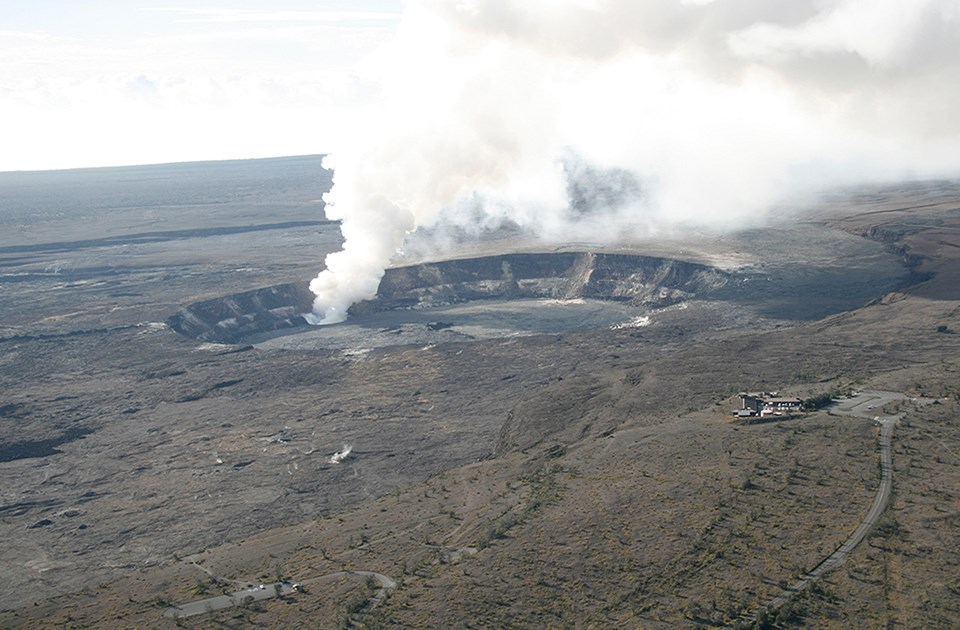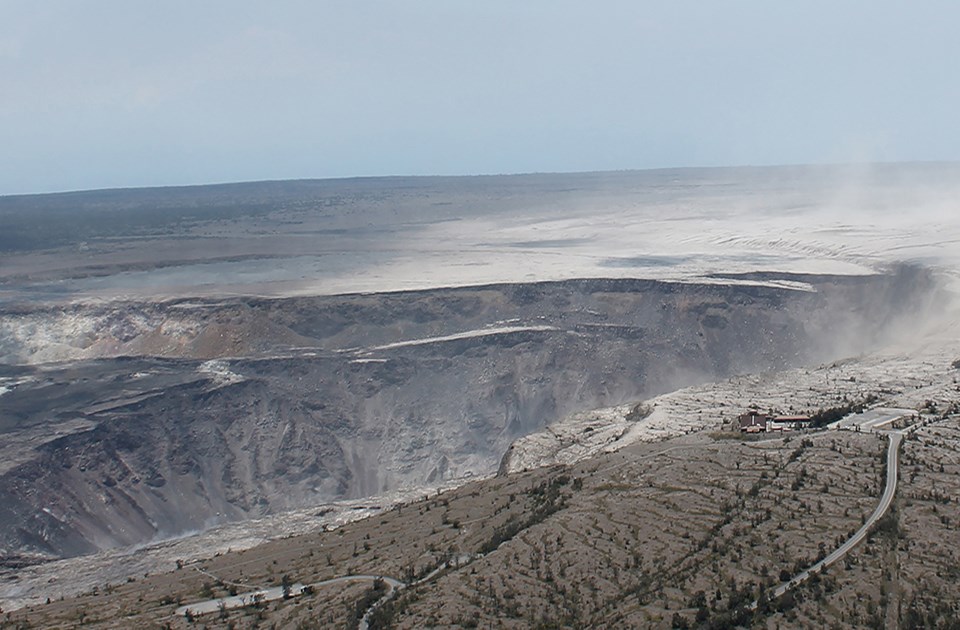 Kīlauea summit on November 28, 2008
Photo courtesy USGS - Hawaiian Volcano Observatory
Kīlauea summit on August 1, 2018
Photo courtesy USGS - Hawaiian Volcano Observatory
---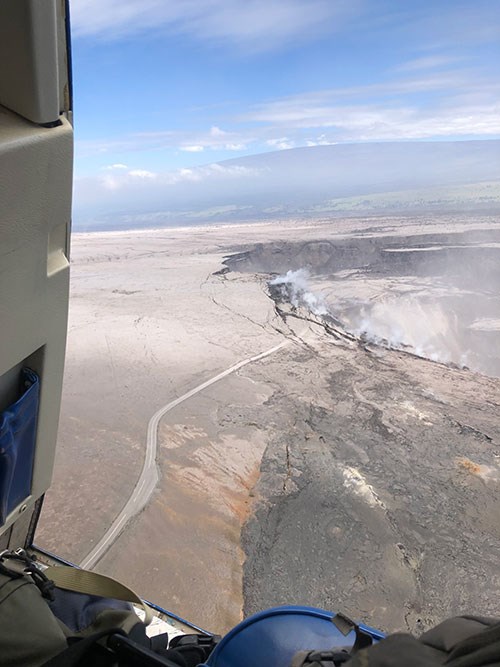 June 19, 2018 - View of the southern edge of the growing Halema'uma'u crater (middle right) during helicopter-assisted work at Kīlauea's summit. The once-popular parking lot (closed since 2008) that provided access to Halema'uma'u is no longer--the parking lot fell into the crater this past week as more and more of the Kīlauea Crater floor slides into Halema'uma'u. The Crater Rim Drive road (middle) now ends at Halema'uma'u instead of the parking lot. The view is toward the west-northwest.

Full resolution image (opens in new window)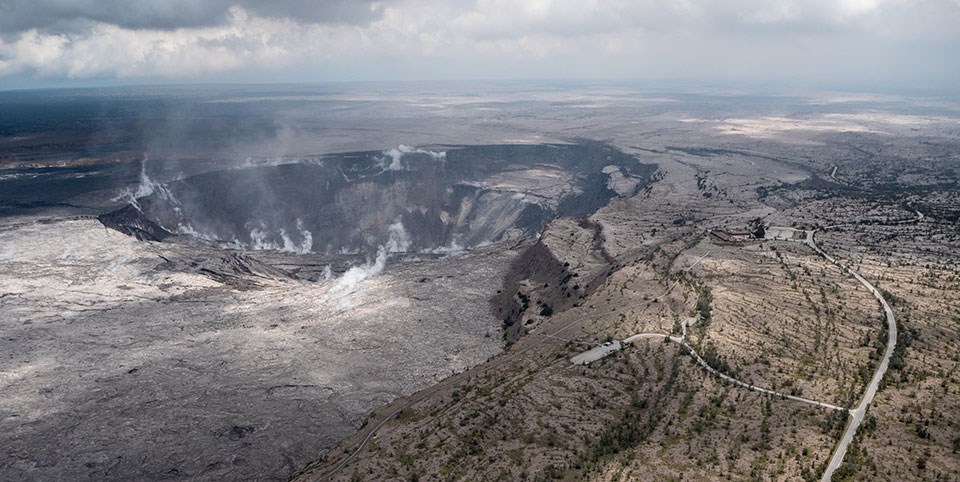 June 18, 2018
- During the helicopter overflight on June 18, crews captured this image of the growing Halema'uma'u crater viewed to the southeast. With HVO and Jagger Museum sitting on the caldera rim (right side, middle where the road bends to the left) it is easier to comprehend the scale of subsidence at the summit. The estimated total volume loss is about 260 million cubic meters as of June 15th.
Full resolution image
(opens in new window)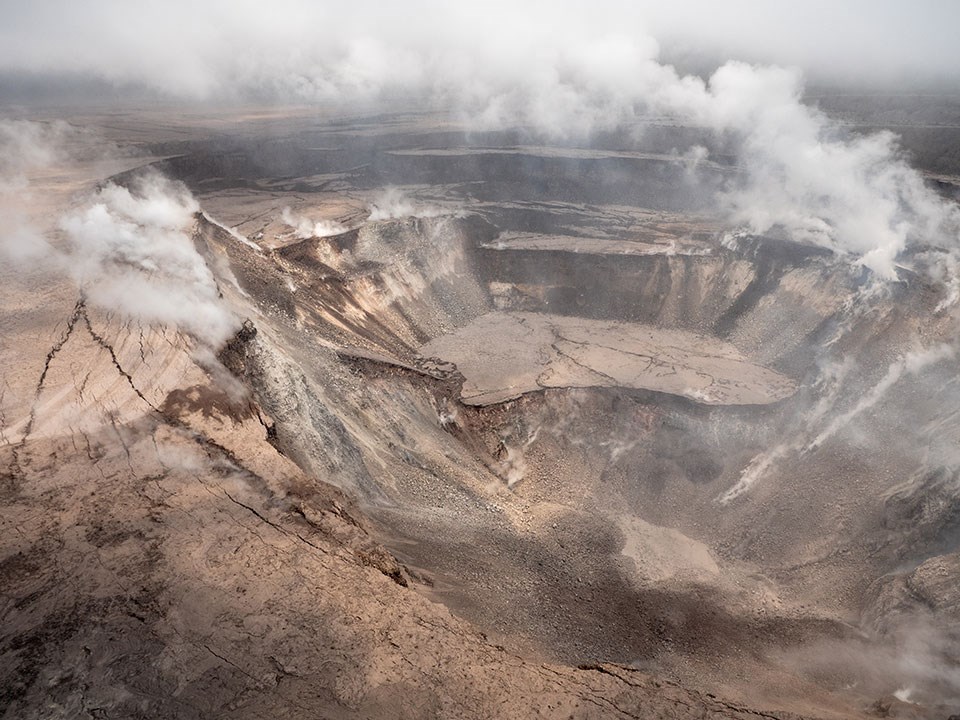 June 12, 2018
- Events at the summit of Kīlauea over the past few weeks have dramatically reshaped Halema'uma'u, shown here in this aerial view, which looks west across the crater. The obvious flat surface (photo center) is the former Halema'uma'u crater floor, which has subsided at least 100 m (about 300 ft) during the past couple weeks. Ground cracks circumferential to the crater rim can be seen cutting across the parking lot (left) for the former Halema'uma'u visitor overlook (closed since 2008). The deepest part of Halema'uma'u (foreground) is now about 300 m (1,000 ft) below the crater rim. The Halema'uma'u crater rim and walls continue to slump inward and downward with ongoing subsidence at Kīlauea's summit.
Full resolution image
(opens in new window)
---
Visit our keyboard shortcuts docs for details
Duration:

23 seconds
Video of the lava lake activity in Halema'uma'u Crater on April 9, 2018. This is a zoomed video from the observation deck at Jaggar Museum, which is about a mile from the eruption site. Video by Volunteer Ranger Russell Atkinson.
Please note the lava lake dropped on May 2, 2018 and the crater began collapsing soon after.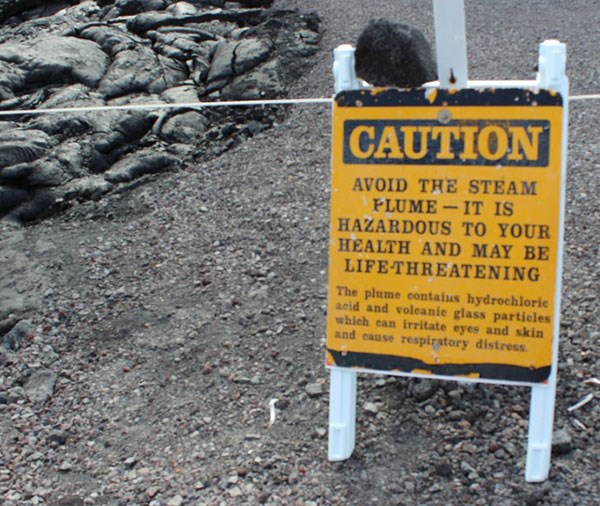 Links to More Information:
USGS Hawaiian Volcano Observatory
Scientist's Daily Updates
Webcams
NPS Air Quality & Weather Page
Air Quality Monitors at hawaiiso2network.com
Earthquakes - Hawaiʻi
Earthquakes - Worldwide
Multimedia/Photos/Videos
Last updated: November 14, 2018