What's Going On With The Volcanoes?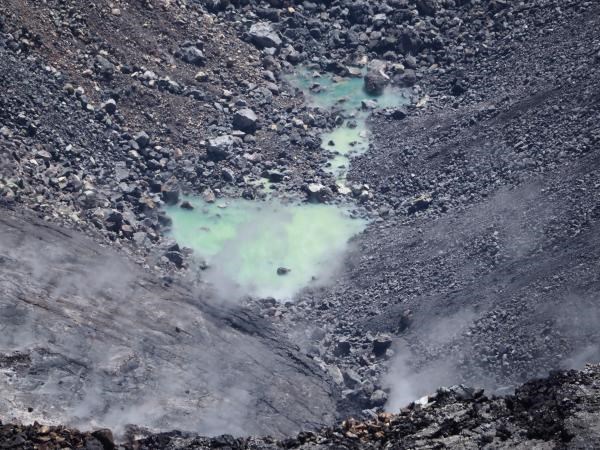 Hawaiian Volcano Observatory (HVO) Now Tracks Water at the Summit of Kīlauea
On August 1st, 2019, USGS Hawaiian Volcano Observatory (HVO) scientist confirmed a growing pond of water inside Halema'uma'u crater during a helicopter overflight. Similar to the monitoring of ponded lava in Halema'uma'u in 2008‒2018, HVO scientists are now relying on both direct observations and modern tools to monitor and document any changes to the water.
The water in Halema'uma'u is not visible from publicly accessible areas of Hawai'i Volcanoes National Park, but this past week, HVO moved one of its existing webcams to a site that provides a direct view of the ponds. This temporary
webcam
doesn't have high enough resolution to discern small scale changes in the water level but will nevertheless be valuable for identifying larger scale events.
To measure the level of water in the ponds, HVO scientists use a long-range laser rangefinder. These daily measurements show that the water level has slowly risen, enlarging the ponded water area over the past week.
Future helicopter overflights will allow us to map and precisely measure the area and volume of the changing ponds. Using oblique photographs, we can create 3-dimensional models of the crater floor. Comparing these updated models with the lidar (light detection and ranging) data collected in July 2019 will help us estimate water volume.
Direct sampling and chemical analyses of the water in Halema'uma'u would provide insight into its source—if it is a shallow accumulation of rainwater or the surface expression of a deeper-seated layer of groundwater. Some of the water could also be from condensed water vapor directly released by the magma. However, direct sampling is tricky given the hazardous location of the water.
Knowing the water's source will help us better understand the possible hazards associated with it. For instance, if the water is from the extensive zone of groundwater around the crater, it could be more likely to interact with rising magma and result in explosive activity.
In recent media interviews, HVO scientists have discussed how the presence of water could increase the potential for explosive activity given the right set of conditions. At the current time, however, monitoring data do not indicate any signs of imminent unrest at Kīlauea's summit.

Hawaiian Volcano Observatory geologists were able to make additional observations of the water at the bottom of Halema'uma'u, including taking thermal images (as shown here), laser range finder measurements, and telephoto photographs.
Several hot fumaroles are present on the slopes within Halema'uma'u, with the hottest about 200 degrees Celsius (392 degrees Fahrenheit). The water pond at the bottom of the crater was about 70 degrees Celsius (158 degrees Fahrenheit).
Full resolution image
: (opens in new window)
---
Current Conditions Courtesy USGS - Hawaiian Volcano Observatory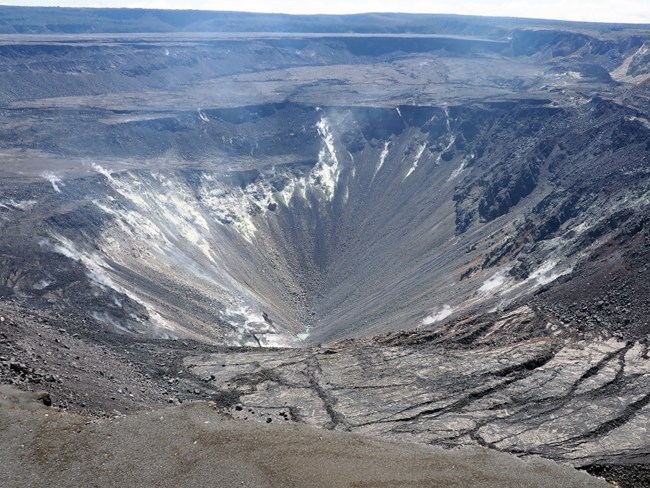 Thursday, September 12th, 2019

Kīlauea Activity Summary: Kīlauea Volcano is not erupting. Monitoring data continue to show steady rates of seismicity and ground deformation, low rates of sulfur dioxide emission, and only minor geologic changes since the end of eruptive activity in September 2018. Water continues to pond at the bottom of Halema'uma'u inside the summit caldera.

Mauna Loa Activity Summary: Mauna Loa Volcano is not erupting. Rates of deformation and seismicity have not changed significantly in the past week and persist above long-term background levels.

Observations: During the past week, approximately 49 small-magnitude earthquakes (all smaller than M2.5) were detected beneath the upper elevations of Mauna Loa. Most of the earthquakes occurred at shallow to intermediate depths of less than 10 km (~6 miles) below ground level.

Global Positioning System (GPS) and Interferometric Synthetic Aperture Radar (InSAR) measurements show continued summit inflation, consistent with magma supply to the volcano's shallow storage system.

No significant changes in volcanic gas release were measured at Sulphur Cone on the Southwest Rift Zone. Fumarole temperatures remain stable at Sulphur Cone and within the summit caldera.

Updates on the status of Mauna Loa Volcano will be issued each week on Thursdays until further notice.

For more information on current monitoring of Mauna Loa Volcano, see: https://volcanoes.usgs.gov/volcanoes/mauna_loa/monitoring_summary.html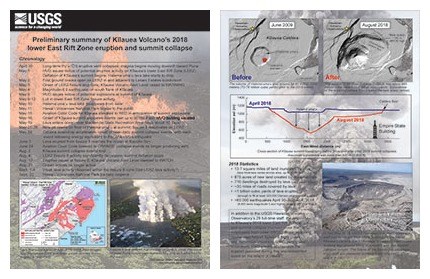 USGS Publication
Preliminary summary of Kīlauea Volcano's 2018 lower East Rift Zone eruption and summit collapse
(pdf 10.2MB)
Kīlauea Summit - Then and Now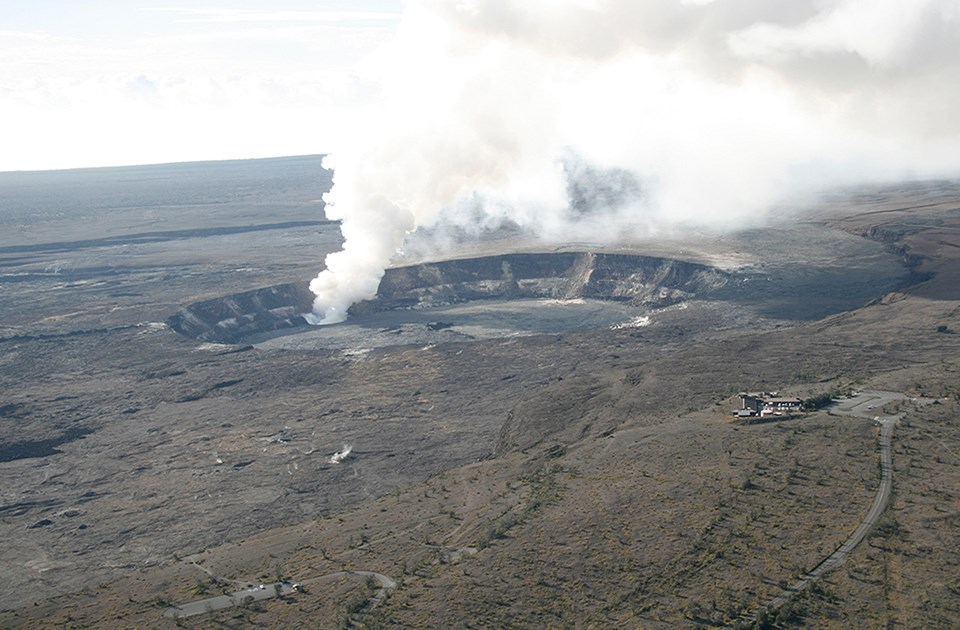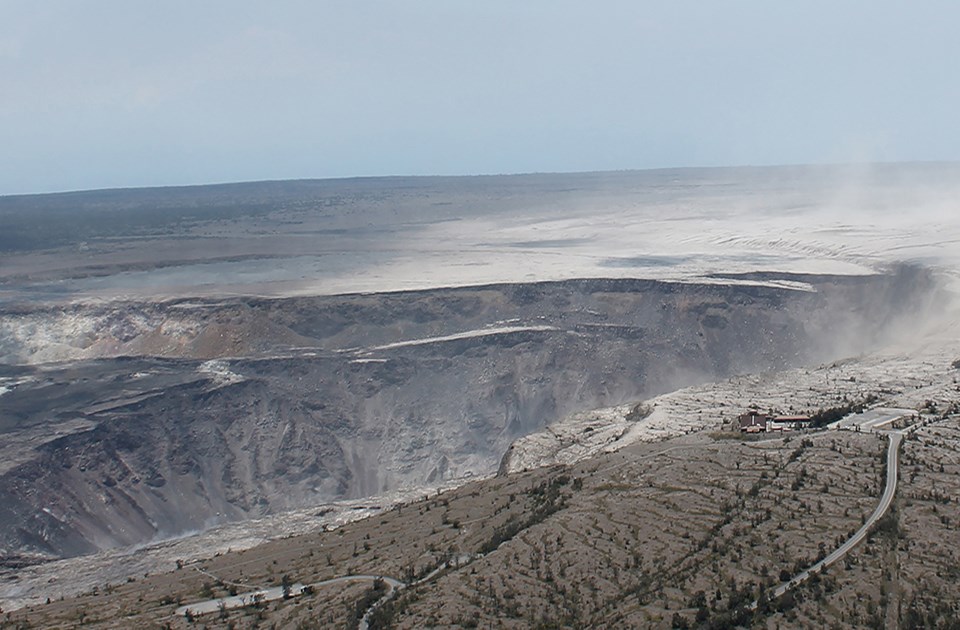 Kīlauea summit on November 28, 2008
Photo courtesy USGS - Hawaiian Volcano Observatory
Kīlauea summit on August 1, 2018
Photo courtesy USGS - Hawaiian Volcano Observatory
---
Kīlauea Summit - Before & After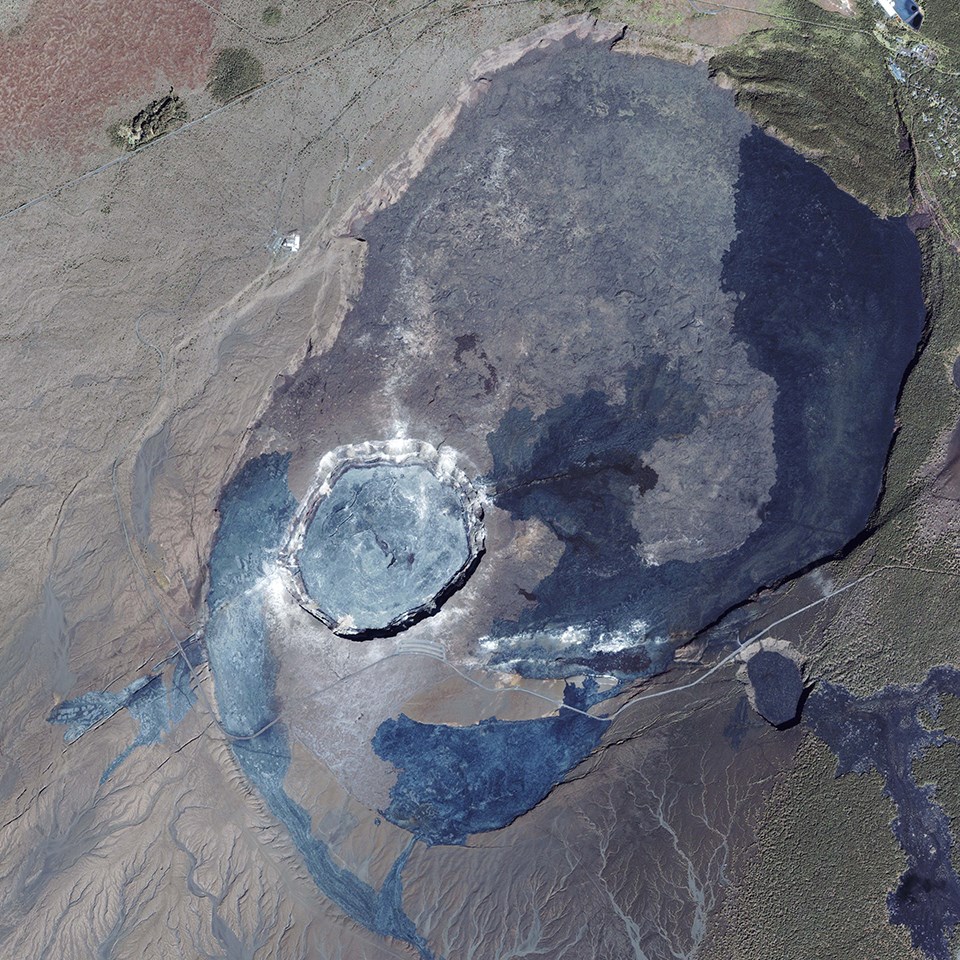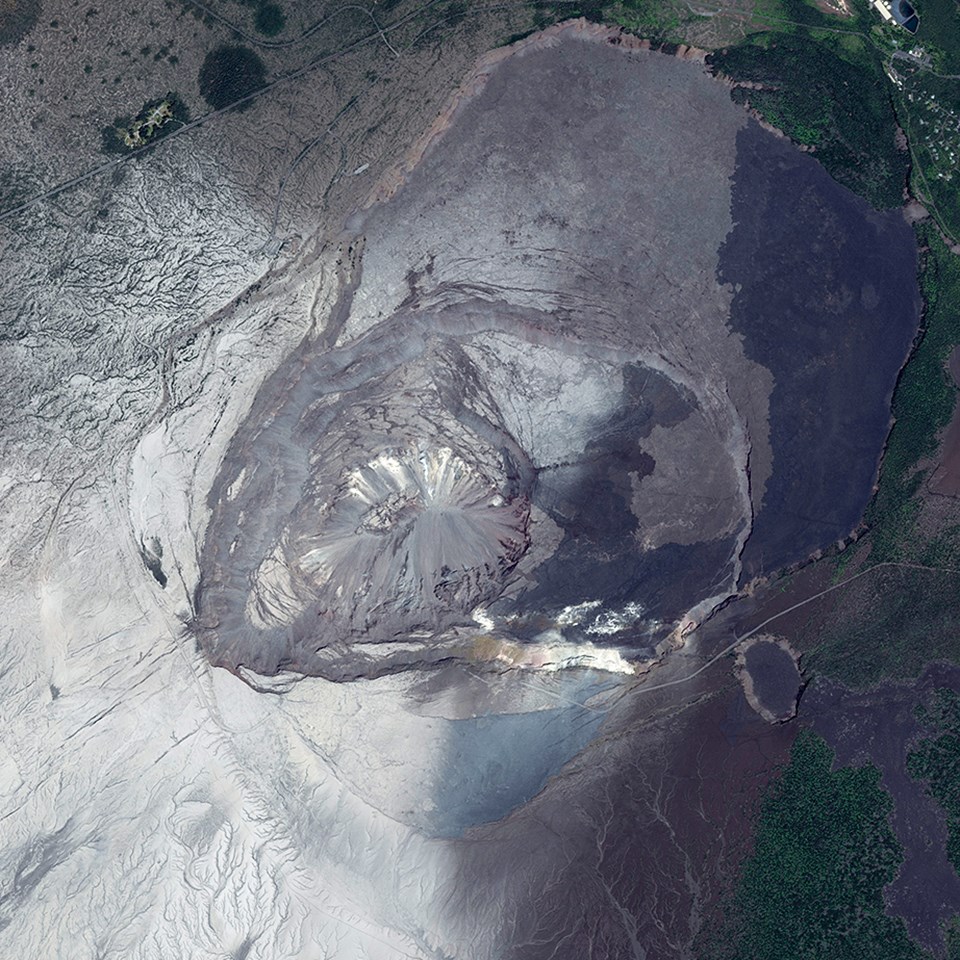 NASA image taken on January 14, 2003
USGS photo taken on August 7, 2018
---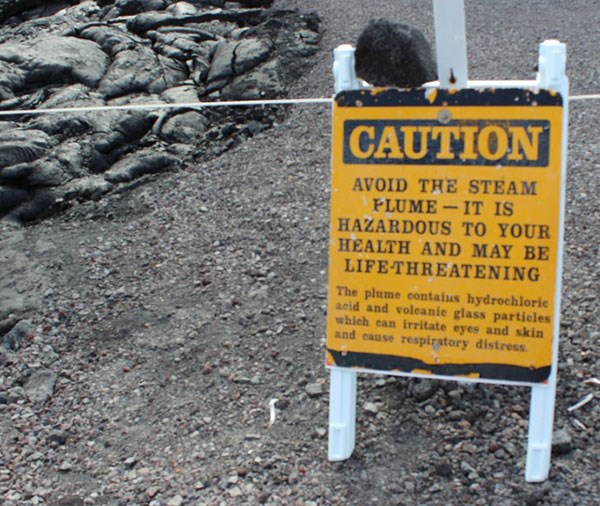 Links to More Information:
USGS Hawaiian Volcano Observatory
Scientist's Daily Updates
Webcams
NPS Air Quality & Weather Page
Air Quality Monitors at hawaiiso2network.com
Earthquakes - Hawaiʻi
Earthquakes - Worldwide
Multimedia/Photos/Videos
Last updated: September 13, 2019