Hike Journal - Kahuku
Upper Glover Trail - Native Plant Enclosure - Forested Pit Crater - Glover Trail Loop
Start date and time: July 5th, 2015 at 11:10 am.
Distance of loop: 4.4 miles Elevation gain: 500 '.
Difficulty level: Easy.
Access: Free. 70.5 mile marker on Highway 11. Open on Saturdays and Sundays from 9 am to 3 pm.
Not many know about the Kahuku Unit addition of the Hawai'i Volcanoes National Park. It is a sprawling 116,000 acres on Mauna Loa's Southwestern flank, acquired in collaboration with the Nature Conservancy in 2003 and open to the public since 2009. It has rolling hills that were once used as pastureland for grazing cows; of which was most previously known as the former Kahuku Ranch. Much of the native forest was cleared, though there are large 'Ohi'a and Koa trees left scattered throughout the ranch.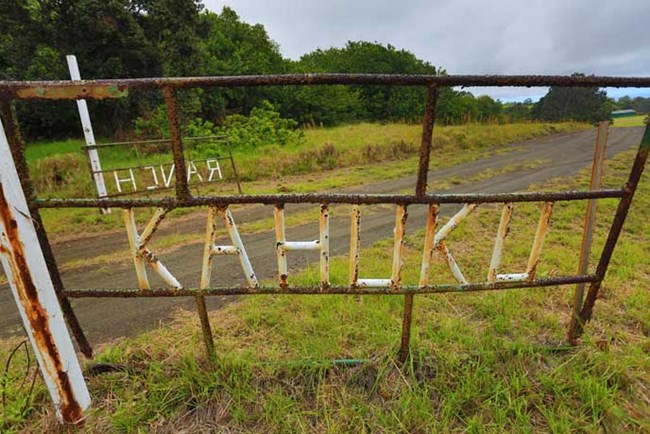 The drive up mauka (mountain side) from the gate was a very pleasant scenic drive. You will pass pastureland and very old lava flows from the late 1800's. As you gain over 2,000′ in elevation, you will feel the breezy cool air as a welcoming respite especially during the hot summer months. We drove as far as we were allowed, right up to the Upper Glover trail head and parked the car along side the 4WD road. The road does continue on but there is a big sign that tells you not to go beyond this point. On seeing this, we began to realize how little of the total acreage is actually open to the public. At 4275′, the cool but slightly moist air makes for a more comfortable hike if compared to hiking in the lowlands. According to Koppen climate zones, this place is categorized as a climate between Tropical Continuously Wet [Af] and Continuously Wet Warm Temperate [Cfb].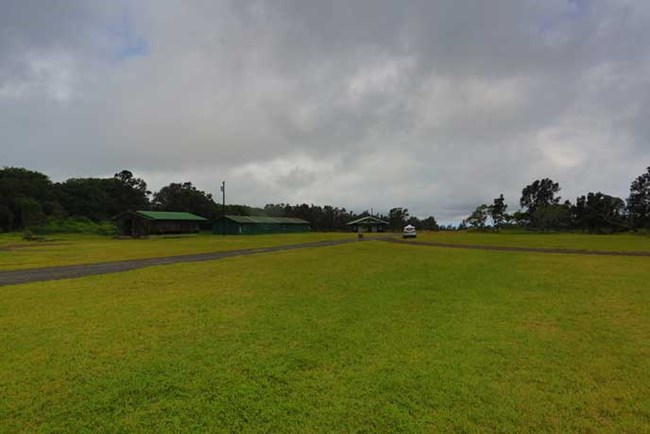 The trail throughout is relatively flat and we were walking on thick grassland most of the way. After 1.1 miles on upper Glover trail, we took a side trail and headed north towards the native plant enclosure. We noticed a fence line that accompanied the trail for most of the way.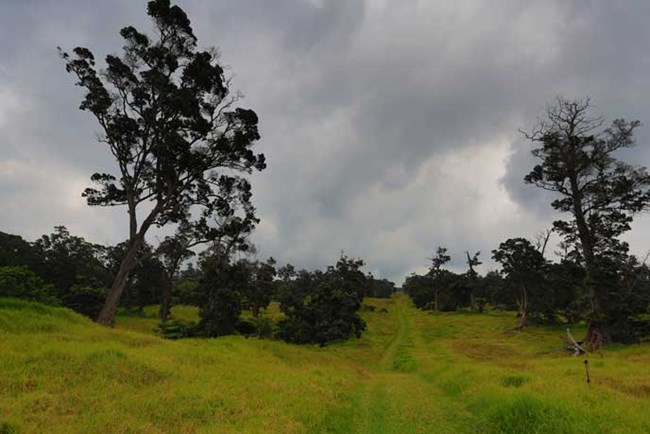 At about 0.8 miles of a slight uphill walk, we finally came to a very large
'ōh'ia lehua
tree. It is so big that we couldn't wrap our arms around it! This was proof of why the
'ōhi'a
was the preferred tree over
koa
for cutting native seaworthy canoes. It was just amazing to see as we gawked at it in disbelief; since all the
'ōhi'a
that we had seen to-date were all very thin or short trees.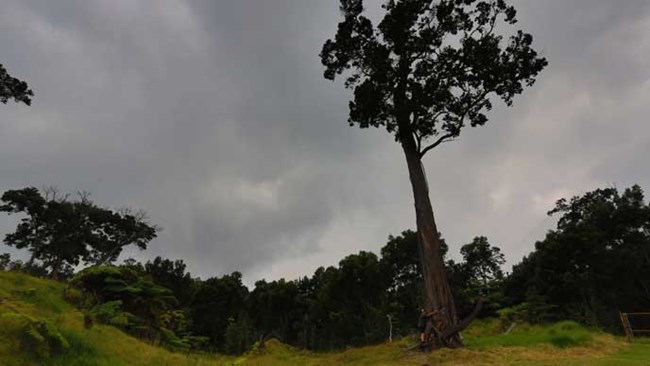 Behind the giant 'ōhi'a tree was the enclosed native forest. The fence line to this enclosed area continues on to border with the Ka'u Forest Reserve; so this was as far as we could go. We then turned around and retraced to where we left upper Glover and now continue south on it.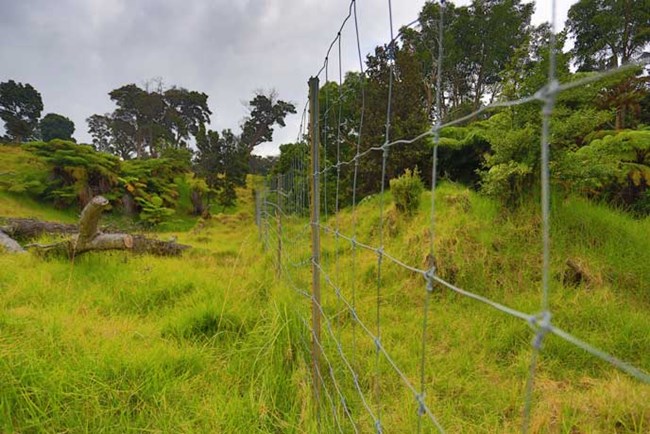 Our next destination is the crown jewel of this park – the forested pit crater, with its sheer walls and pristine native forests. Along the way, there definitely were remnants of a working cattle farm; parts of the electric fence, old wooden posts and various types of water tanks.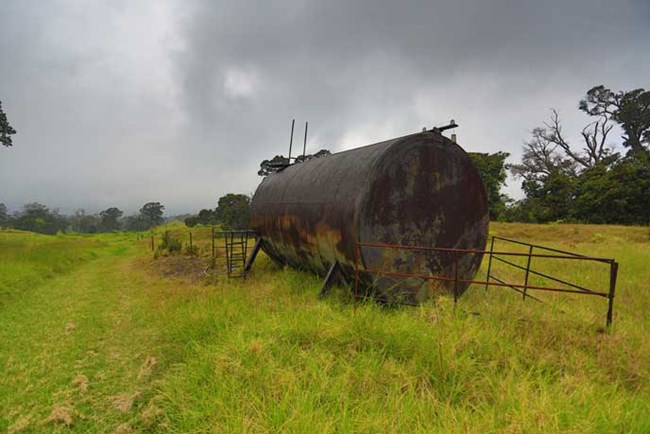 As we approach the forested pit crater, fine mist and rain started to roll in. The weather and conditions reminded me of good old English weather, so much so that it was hard to think that we were still in Hawaii! In about half a mile from the last junction, we came to the forested pit crater with many warning signs telling you not to go any further.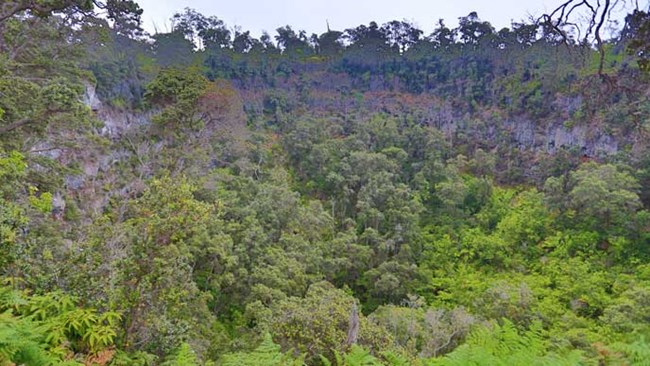 The crater was filled with trees and we could hear many different types of birds within. This place is certainly a haven for bird watchers! We then continue along Lower Glover Trail, veering to a hard right and headed west down a gentle slope for about 0.7 miles to the next junction. Along this section, we stopped a couple of times to admire the forest and took some pictures.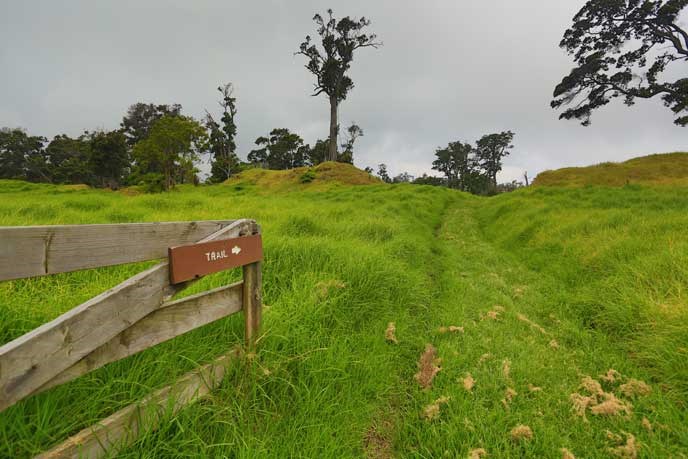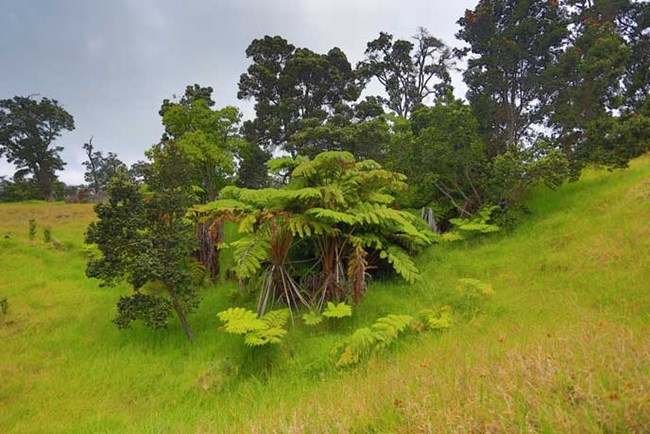 Once we reached the next junction, we had the choice to continue on Lower Glover (3,940′). However, since we had parked at the Upper Trail, we decided to take the path heading back north, walking uphill this time to connect back up with Upper Glover trail. This section is about 0.8 miles long and it is here that we saw an amazing number of some very large
Koa
trees.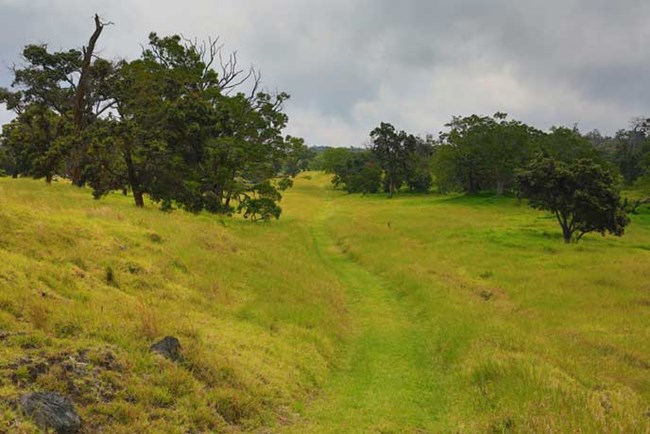 It was such a pleasant walk that before we knew it we were back at the trail head where we started. What a fun and relaxing time we had exploring and photographing old native trees and green pastureland that not many get to experience first hand here in Hawaii. Here are more photos from this trip: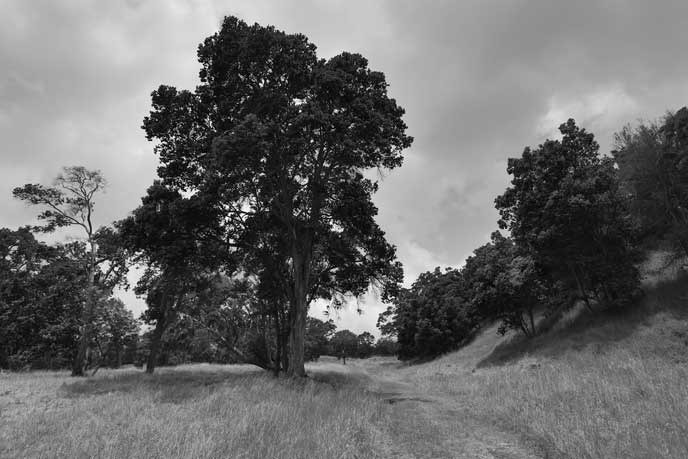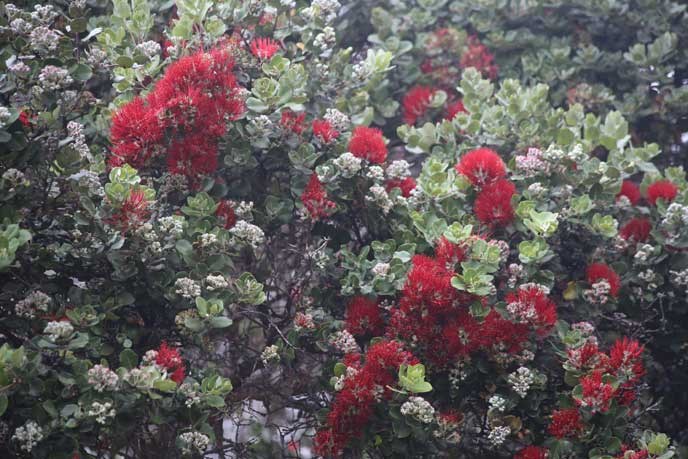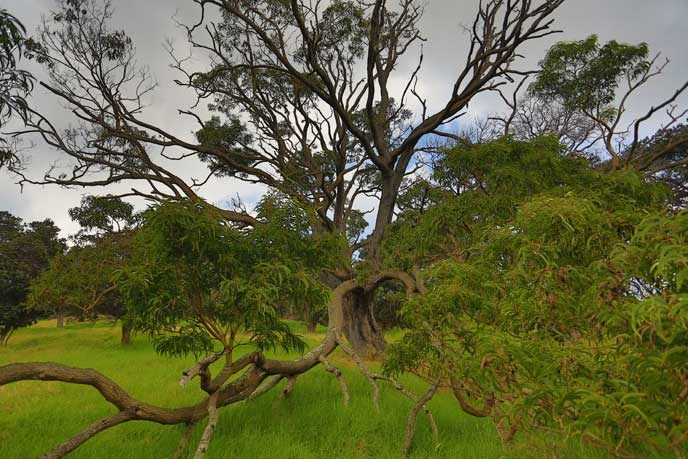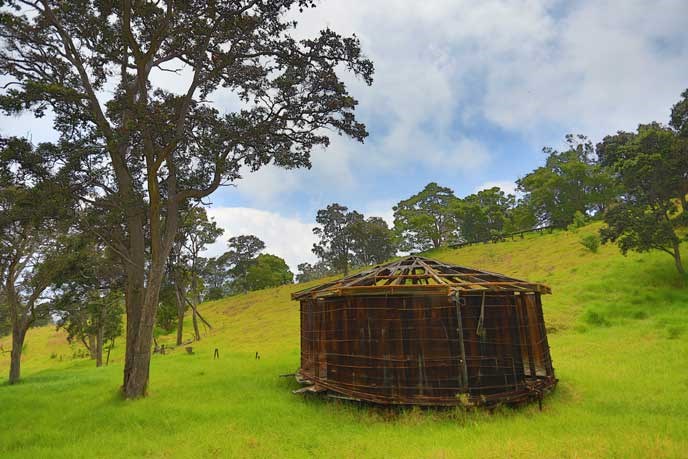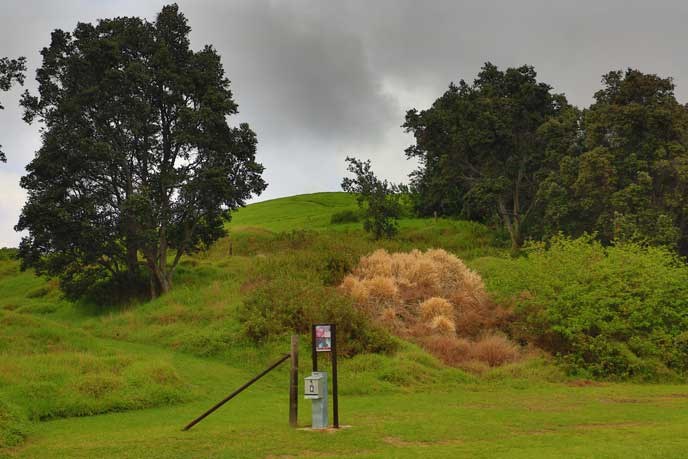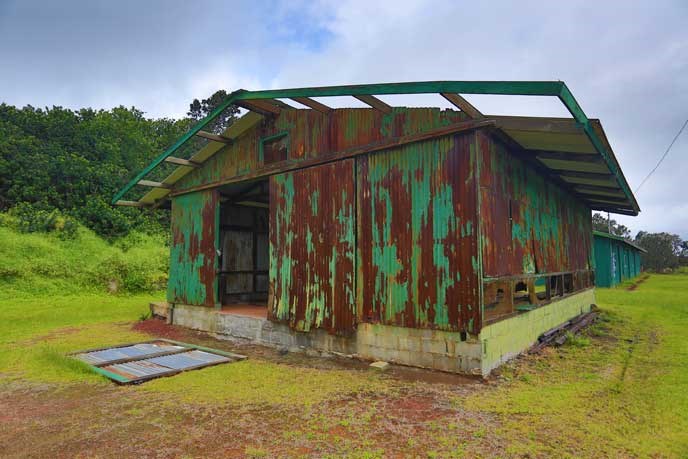 Last updated: July 30, 2015