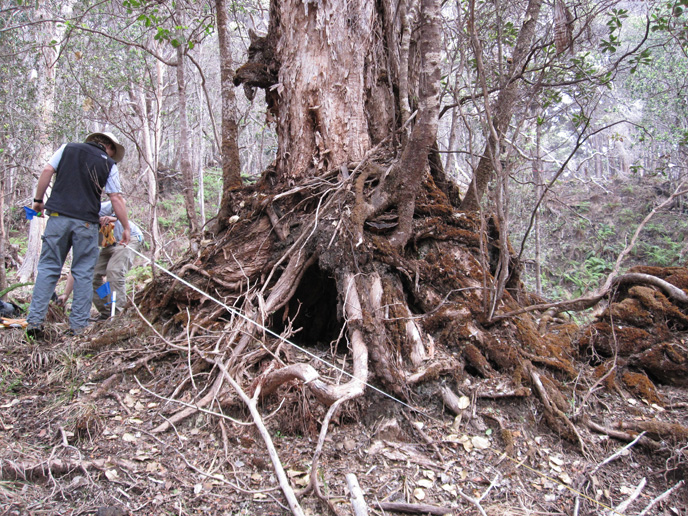 News Release Date:
May 14, 2013
Contact: Danielle Foster, 808-985-6073
Contact: Jessica Ferracane, 808-985-6018
Hawaii National Park, Hawai'i - Hawai'i Volcanoes National Park is pleased to announce that the Record of Decision for the Plan for Protecting and Restoring Native Ecosystems by Managing Non-Native Ungulates has been signed. The Record of Decision describes the alternative the National Park Service (NPS) has selected to implement and why, and completes this important planning effort for the park.
The plan will provide a park-wide framework to systematically guide non-native ungulate management activities in a manner that supports long-term ecosystem protection, supports natural ecosystem recovery and provides desirable conditions for active ecosystem restoration, and supports protection and preservation of cultural resources. The NPS's preferred alternative includes a progression of management phases, monitoring, and considerations for the use of management tools; a population objective of zero non-native ungulates, or as low as practicable, in managed areas; complete boundary fencing for Kahuku and 'Ōla'a rainforest; and potential use of localized internal fencing to assist in the control of non-native ungulates. Control techniques would be primarily lethal, but non-lethal techniques could also be considered. Volunteer programs would continue, but modifications would be required for lethal removal programs to meet current NPS practices. The plan/EIS is available on the web at https://www.nps.gov/havo/parkmgmt/plan.htm.
The Record of Decision has been published on the National Park Service Planning, Environment, and Public Comment website at https://parkplanning.nps.gov/havo_ecosystem_rod. A copy of the Record of Decision may also be requested by contacting the park at One Crater Rim Drive, P.O. Box 52, Hawaii National Park, HI 96718; or by phone at (808) 985-6026.