Puapo'o Lava Tube Adventures Return for Park's 100th Birthday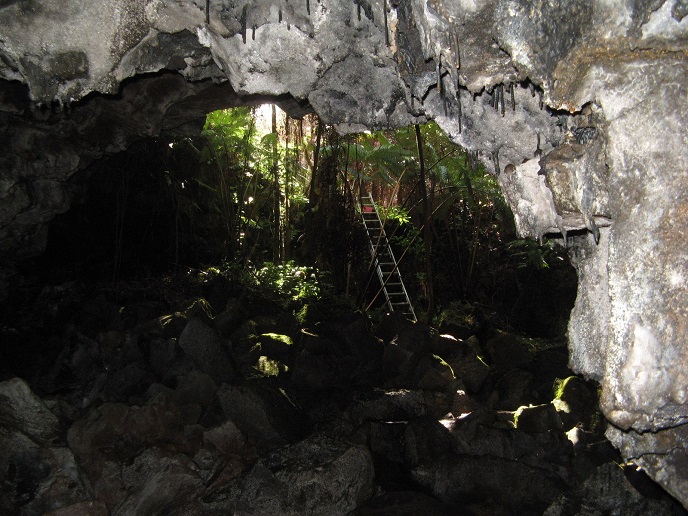 News Release Date:
February 19, 2016
Contact: Jessica Ferracane, 808-985-5018
Visitors to Hawai'i Volcanoes National Park during its centennial year can reserve an adventurous guided hike into a large lava tube formed by Kīlauea volcano centuries ago.
Starting March 2, the park or its nonprofit partner, the Friends of Hawai'i Volcanoes National Park (FHVNP), will offer weekly guided hikes into Puapo'o lava tube by reservation only. The challenging adventure is limited to 12 people, ages seven and up. Reservations must be made at least one week in advance. Ranger-guided treks of Puapo'o last about three hours and cost $30 per adult and $25 for youth seven to 12. The FHVNP will offer programs through its Hawai'i Volcanoes Institute. Proceeds support Hawai'i Volcanoes National Park. For dates, information and reservations, visit the FHVNP website, http://www.fhvnp.org. 
The challenging four-mile (6.4 km) trek into Puapo'o is not recommended for inexperienced or claustrophobic hikers. There is a 500-foot (152 km) elevation change, and hikers must be able to climb down a 15-foot (4.6 km) ladder into the lava tube, scramble up and over large rocks, and walk on uneven terrain with minimal light. Hikers will also have to walk in a crouched position for about 25 feet (8 m) under a low ceiling. A helmet with headlamp, flashlight and gloves are provided. 
All other caves and lava tubes in Hawai'i Volcanoes National Park are closed to the public due to the sensitive and fragile nature of cave resources, except Nāhuku (Thurston Lava Tube) and the new guided tours of Puapo'o. Puapo'o is nearly as large as Nāhuku, and its magnificent lava formations include lavacicles, driblet spires, lava lines and flow ripples. These fascinating features make Puapo'o one of the most ornate lava tubes in Hawai'i, and it has remained largely intact because access is restricted. The entrance to the cave is cloaked in native rainforest, and Hawaiian birds including 'apapane, 'ōma'o, and 'amakihi can be seen and heard.
"We asked our publics how they'd like to celebrate the park's centennial anniversary, and the resounding answer was to bring back an opportunity to explore Puapo'o lava tube," said Park Superintendent Cindy Orlando. "With our Friends' group, we are able to offer visitors an unparalleled adventure into the depths of Kīlauea volcano during our 100th anniversary," Orlando said. 
For more information on park centennial events, visit the centennial page on the park website, https://www.nps.gov/havo/getinvolved/100th-anniversary.htm. 
-NPS-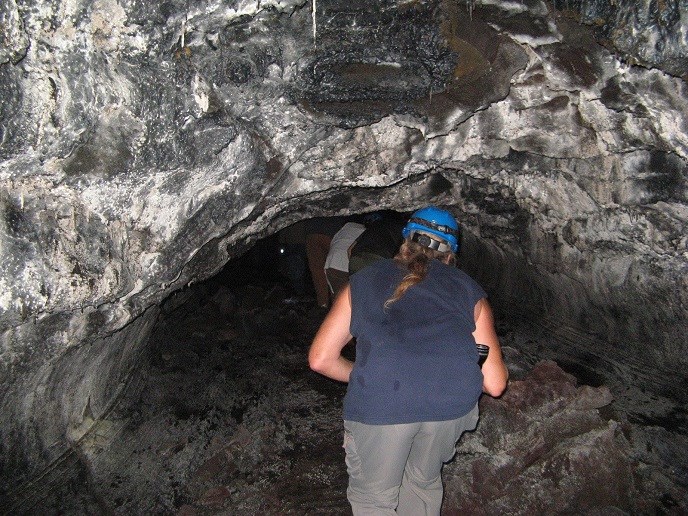 Last updated: February 25, 2016