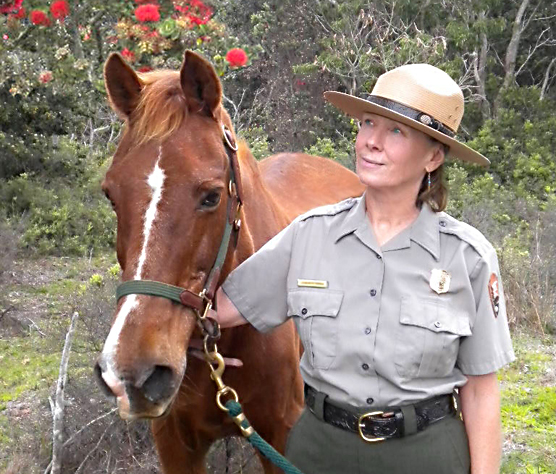 News Release Date:
April 20, 2011
Contact: Jessica Ferracane, 808-985-6018
The "Lane Ranger" Saddles Up for Her Next Adventure
Hawai'i National Park, HI -- Hawai`i Volcanoes National Park Public Information Officer Mardie Lane retired after more than 30 years of serving the 333,086-acre national park. 
Lane officially retired March 31, 2011. Her distinguished park career spanned numerous eruptive milestones at Kilauea and Mauna Loa volcanoes, as well as important historical occurrences, such as the park's designation as a World Heritage Site in 1987 and its acquisition of Kahuku ranchlands in Ka`u in 2003.