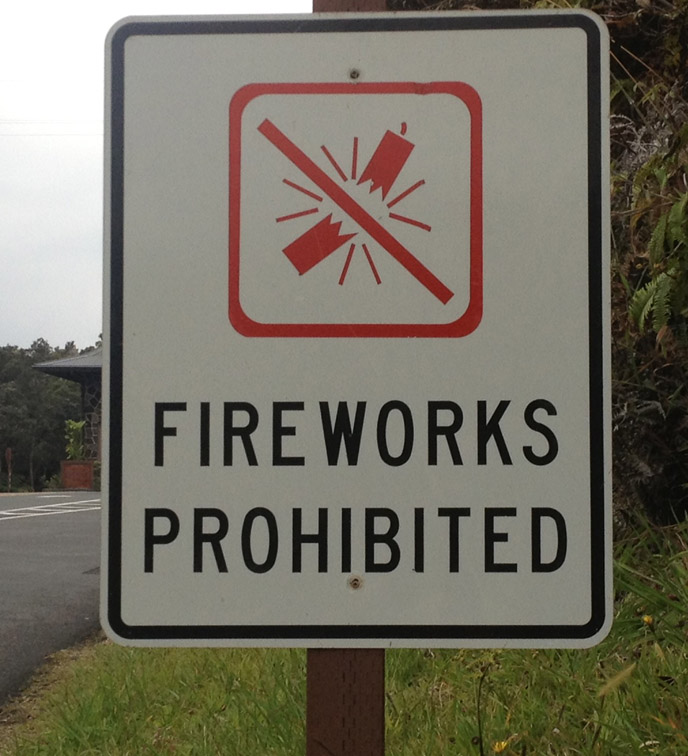 News Release Date:
December 30, 2013
Contact: Jessica Ferracane, 808-985-6018
Hawaii National Park, Hawai'i –Fireworks are always prohibited in national parks, including New Year's Eve, according to federal law. 
Visitors will notice 'Fireworks Prohibited' signs posted near the entrance to Hawai'i Volcanoes National Park, and are reminded that fireworks are not permitted in any national park. 
"Our priorities as caretakers for these public lands are to keep the public and our natural, cultural, and historical resources safe," said James Courtright, Fire Management Officer for Hawai'i Volcanoes National Park and the Pacific Island Park Network. "We wish everyone a safe and healthy 2014." 
-NPS-