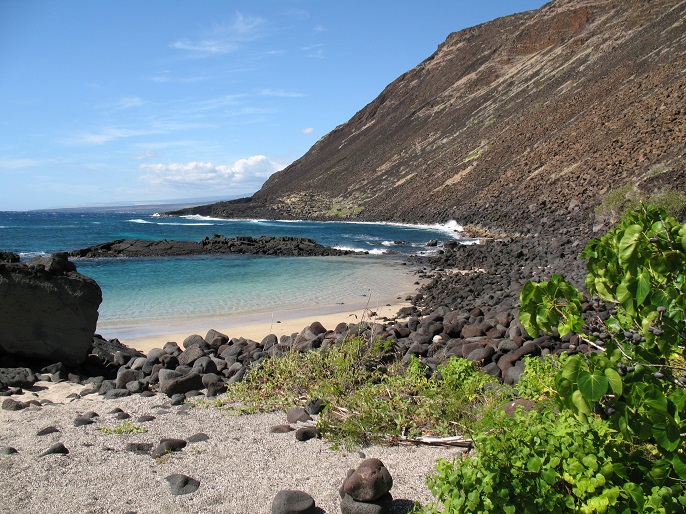 News Release Date:
August 18, 2015
Contact: Jessica Ferracane, 808-985-6018
The National Park Service turns 99 years old on Aug. 25 and Hawai'i Volcanoes National Park – which marked its 99th birthday on Aug. 1 – want to give you a present – free admission! The usual entrance fee of $15 will be waived for all visitors on Tues., Aug. 25.
In preparation for next year's big centennial celebration, the National Park Service invites everyone to Find Your Park. To encourage people to discover everything a park experience can be, there is a fun list of 99 ways to Find Your Park. Hawai'i Volcanoes is a great place to try #40 – Feel the Sand Between Your Toes (hike to Halapē), #36 – Hit the Road (Chain of Craters Road), or #42, Learn About Endangered Species (nēnē). You can also share your park experience with others by posting on social media with the hashtag #FindYourPark.
"We want everyone to join us in celebrating both birthdays," said Park Superintendent Cindy Orlando. "Hawai'i Volcanoes National Park offers something for everyone, from amazing volcanic landscapes, to Hawaiian culture, to the native plants and animals that flourish here, so I invite you to visit and Find Your Park," she said. 
Hawai'i Volcanoes National Park will celebrate its 100th birthday in 2016. Founded on Aug. 1, 1916, Hawai'i Volcanoes was the 15th national park established in the U.S., predating both the establishment of the National Park Service (Aug. 25, 1916) and Hawaiian statehood (Aug. 21, 1959). Today, its 333,086 acres provide countless ways to connect with Hawaiian culture, active volcanoes, and native plants and animals. Last year, nearly 1.7 million park visitors enjoyed the site and added $136,838,700 to the local economy and supported 1,672 area jobs. 
On Aug. 25, 1916, President Woodrow Wilson signed legislation to create the National Park Service. Today, there are 408 national parks throughout the country and each one tells an important part of the American story. Some commemorate notable people and achievements, others conserve magnificent landscapes and natural wonders, and all provide a place to have fun and learn. And, on Aug. 25, all national parks will offer free entrance to everyone.