New Coastal Lava Viewing Area Opens in Hawai'i Volcanoes National Park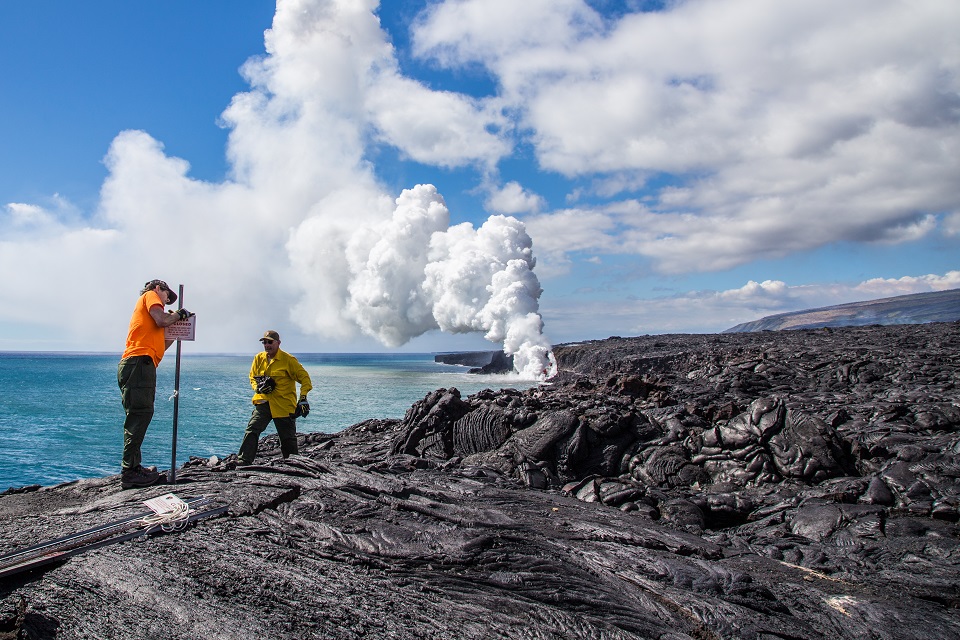 News Release Date:
January 3, 2017
Contact: Jessica Ferracane, 808-985-6018
Park rangers opened a newly established lava viewing area at the Kamokuna ocean entry in Hawai'i Volcanoes National Park today, following a two-day closure caused by a large lava delta collapse on New Year's Eve.  
The new viewing area is approximately 900 feet east of a cascade of lava pouring into the ocean, and about 60 feet inland of the coastal cliffs. Rangers, in conjunction with USGS Hawaiian Volcano Observatory scientists, thoroughly assessed the area, and established the new viewing site with white rope lines and numerous signs that clearly mark hazardous closed areas.  
Visitors are strongly urged to stay out of closed areas and heed all posted warning signs and park rangers.  
"Visitors who do not heed warnings not only endanger themselves but the lives of others, including our park rangers, who work tirelessly to ensure a safe visitor experience," said Park Superintendent Cindy Orlando.  
After the delta collapse on New Year's Eve, a group of five visitors ignored rangers and warning signs and slipped beneath the white rope lines into a closed area at the coast. Two park rangers had to chase after them, and made them turn around – 15 minutes before the area they were standing on collapsed into the ocean.  
In addition to the threat of another land collapse, the toxic plume of volcanic particles and acidic gas generated by lava mixed with ocean water is very dangerous, and irritates the lungs, skin and eyes. Land collapses, which trigger tsunami-like waves, and the toxic gas plume, are also a serious threat to aircraft and boats. There is currently a 1,000-foot above-ground-level temporary flight restriction at Kamokuna.  
HVO scientists estimate that nearly all of the 26-acre lava delta is now gone, along with more than four acres of older coastal cliff area, which included the former lava viewing site. The collapse on New Year's Eve started in the afternoon and lasted several hours, creating blasts of volcanic rock and a series of damaging waves, in addition to a thick, dark plume of debris and gas.  
It is closer from the east entrance to reach the new lava viewing area within Hawai'i Volcanoes National Park. From the east, or Kalapana/County of Hawai'i side, visitors must hike about 4.2 miles one way along the gravel emergency access road. This entrance is open daily from 3 p.m. to 9 p.m. From the park, or west side, visitors can hike out from the Coastal Ranger Station at the end of Chain of Craters Road, about five miles one-way. About one mile of the hike goes inland of the gas plume over hardened, uneven lava flows. The park entrance is open 24 hours a day.  
Hikers need to be prepared for a long trek. Wear sturdy closed-toe shoes or boots, gloves to protect the hands, and long pants to protect against lava rock abrasions. Carry plenty of water (three to four quart/liters per person). Wear sunblock, sunglasses and a hat. Visitors who plan to stay after dark need a flashlight and/or headlight with extra batteries.  
For hiking tips, visit the
park website
. For County of Hawai'i Lava Viewing information, call (808) 430-1966. For the latest eruption updates, visit the USGS Hawaiian Volcano Observatory website:
https://hvo.wr.usgs.gov/activity/kilaueastatus.php
. Monitor air quality at
http://www.hawaiiso2network.com/
.  
-NPS-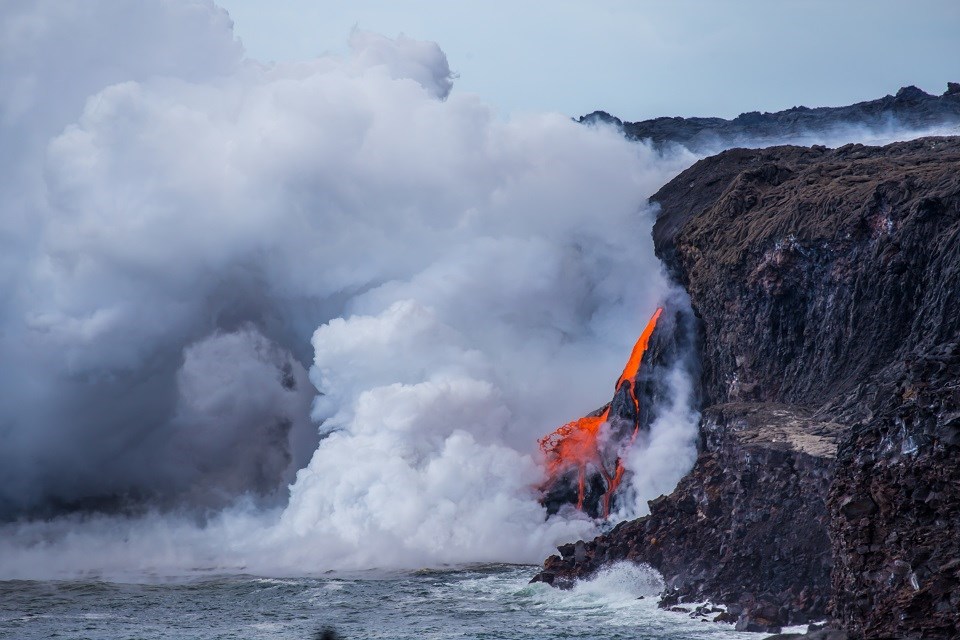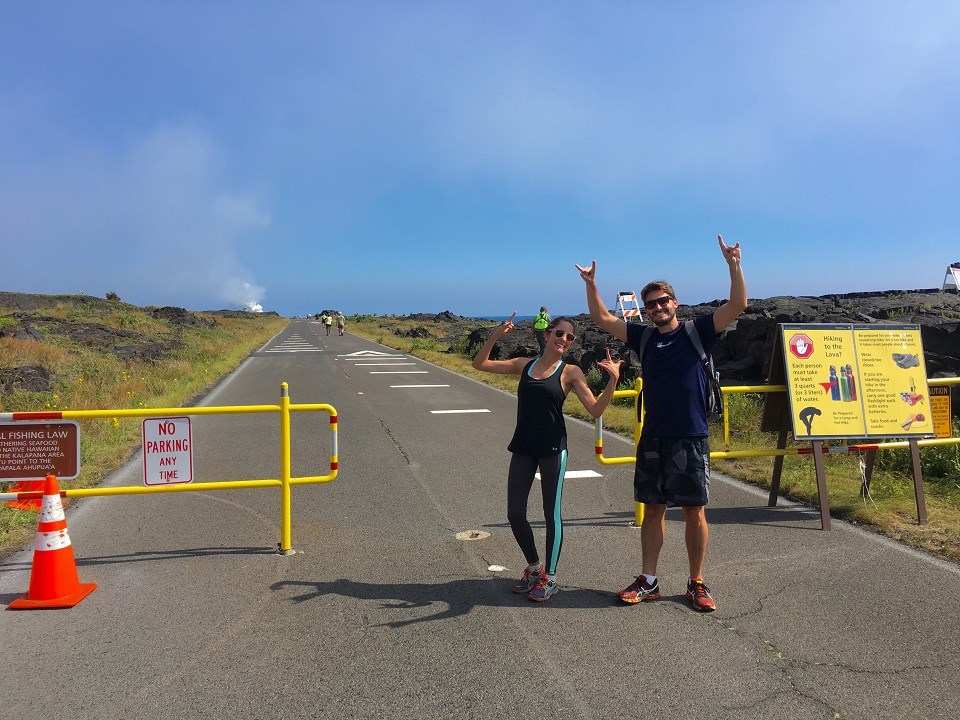 Last updated: July 25, 2017