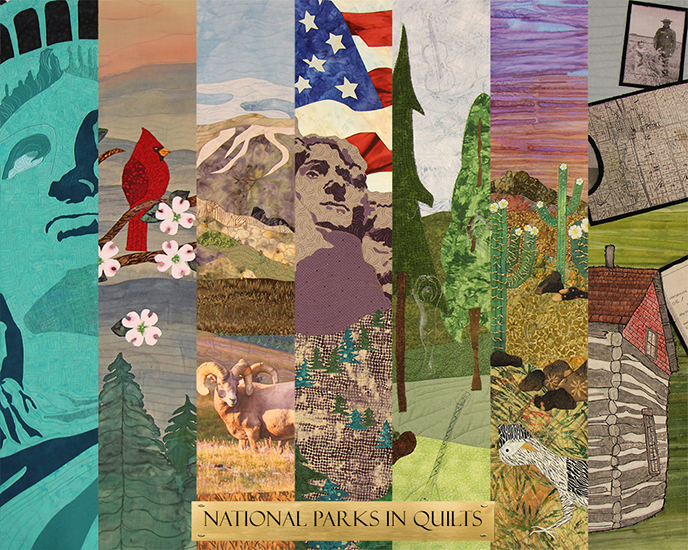 News Release Date:
February 23, 2016
Contact: Jessica Ferracane, 808-985-6018
Hawaii National Park, HI – During March, Hawai'i Volcanoes National Park will display 13 colorful art quilts created to celebrate the National Park Service centennial anniversary. The park quilts will be on exhibit in the Volcano House's Great Room, just off the lobby, starting Friday, March 4 through Sunday, March 27 (Easter). The public is invited to view the quilts at any time during those dates, before they are shipped to the Statue of Liberty National Monument in New York. There is no charge to view the quilt show, but park entrance fees apply.
The quilts were created by Fiber Works, a group of textile artists from Nebraska's Lincoln-Omaha area. Inspired by the centennial of the National Park Service, the artists selected 13 national parks, including Hawai'i Volcanoes National Park, which also turns 100 this year, as inspiration for a traveling collection of quilts. The quilts arrive in Hawai'i following their exhibit for Saguaro National Park in Arizona.