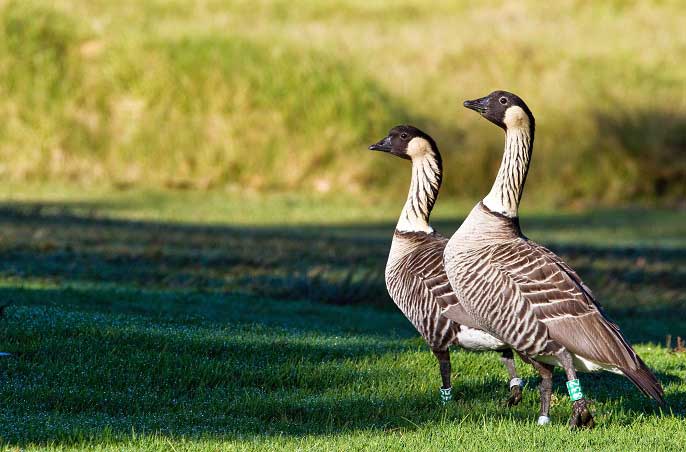 News Release Date:
October 27, 2015
Contact: Jessica Ferracane/Public Affairs Specialist, 808-985-6018
Hawaii National Park, HI – It's breeding and nesting season for nēnē, and park visitors are urged to drive with caution and to give the endangered Hawaiian goose space.
Nēnē, the largest native land animal in Hawai'i, are present in the park and other locations on Hawai'i Island year-round, but this seasonal window is vital for their survival, and it's also when they are the most vulnerable to being run over by drivers. While getting ready to nest, the geese are focused on eating, and often forage from dawn to dusk. They blend in with their surroundings, and in low-light periods, they are especially hard for motorists to spot.