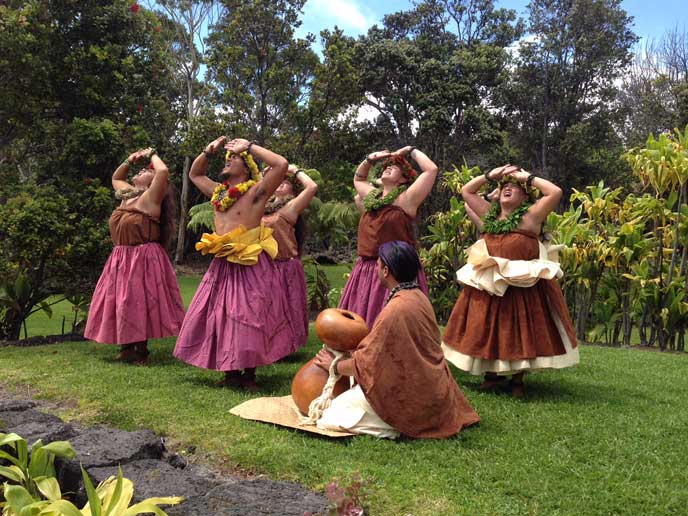 News Release Date:
October 15, 2015
Contact: Jessica Ferracane/Public Affairs Specialist , 808-985-6018
Hawaii National Park, HI – Hawai'i Volcanoes National Park continues its tradition of sharing Hawaiian culture and After Dark in the Park programs with the community and visitors in November. All programs are free, but park entrance fees apply. Programs are co-sponsored by the Hawai'i Pacific Parks Association, and your $2 donation helps support park programs. Mark the calendar for these upcoming events:
---
Hula Performance by Hālau o Akaunu. Come enjoy the traditional, dynamic and talented dancers of Hālau o Akaunu, a Hilo-based hula group under the instruction of kumu hula Manaiakalani Kalua. Akaunu was created in 2012, and the 'ōlapa (dancers) perpetuate the 'aiha'a style which was born of this landscape. Kumu Manaiakalani received his 'ūniki (training) from Taupōuri Tangaō, kumu hula for Unukupukupu, whose foundation comes from the traditions of Hālau o Kekuhi. Part of Hawai'i Volcanoes' Nā Leo Manu, "Heavenly Voices" performances. Free.
When: Wed., Nov. 18 from 6:30 p.m. to 8 p.m.
Where: Kīlauea Visitor Center auditorium