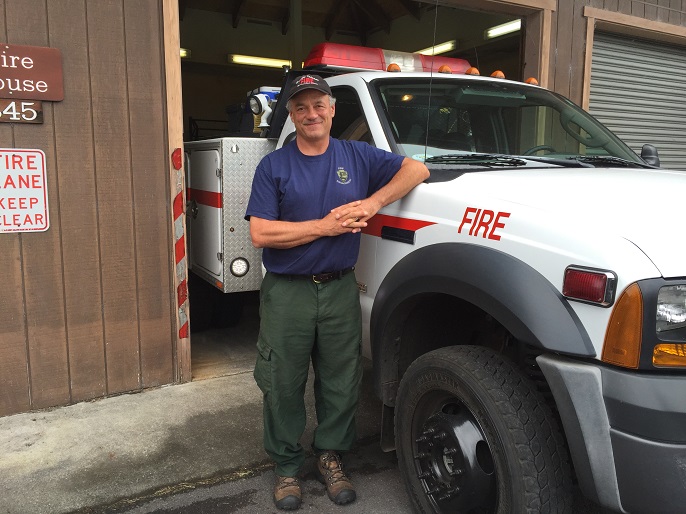 News Release Date:
August 19, 2015
Contact: Jessica Ferracane/Public Affairs Specialist, 808-985-6018
Hawaii National Park, HI – Ross Williams is the new Fire Management Officer (FMO) for Hawai'i Volcanoes National Park. He oversees fire management operations for the Pacific Island Park network, which includes 12 national parks in Hawai'i, Guam, Saipan and American Samoa.
Williams previously served as the deputy fire staff for the Gifford Pinchot and Mt. Hood National Forests in Oregon, and has 34 years of experience working in integrated aviation, fire, and fuels programs throughout the Pacific Northwest, Northern Rockies, and Great Basin areas on the mainland. He helped develop the Mt. St. Helens, Mt. Adams and Mt. Hood volcano coordination plan, and has collaborated with numerous federal, state, local and private organizations.
In his new position, Williams will again coordinate fire management with partner agencies, including the County of Hawai'i Fire Department, the Department of Land and Natural Resources' Division of Forestry & Wildlife, and U.S. Fish and Wildlife Service.
Williams hit the ground running since arriving in Hawai'i this summer, and has already mobilized crew and resources to assist with the Kawaihae wildfire, which burned more than 4,650 acres in early August. He also directed fire crew and resources from Hawai'i and American Samoa to assist with mainland fires, and recently led a week-long training for fire recruits in American Samoa.
-NPS-