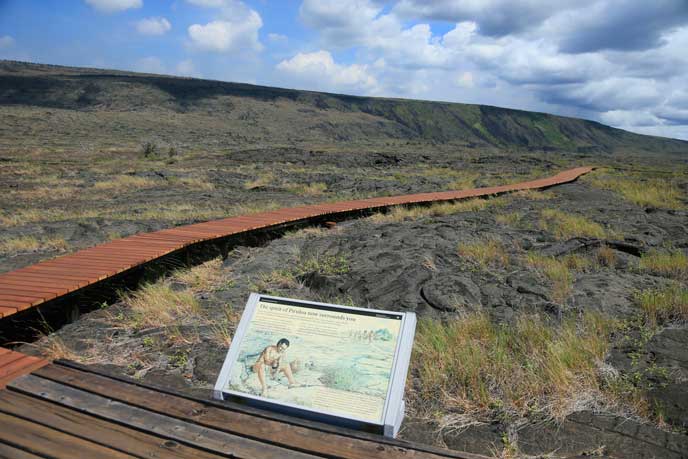 News Release Date:
October 14, 2014
Contact: Jessica Ferracane / Public Affairs Specialist, (808) 985-6018
Hawaii National Park, Hawai'i –Hawai'i Volcanoes National Park is seeking public feedback on possible entrance fee increases starting in 2015. Entrance fees for recreational use have not increased since 1997.
"While we are committed to keeping the park affordable for everyone, we are also dedicated to providing the safest and most enjoyable experience for our visitors and community. Entrance fees are vital to support the numerous services and amenities that make the visitor experience possible," said Superintendent Cindy Orlando.
For instance, a project underway now to replace the wooden boardwalk at the Pu'u Loa Petroglyphs is paid for by entrance fees. Ongoing trail maintenance, cabin repairs, hike pamphlets, restrooms, and picnic tables are all funded with fee money. The transformation of the 1932 Administration Building ('Ōhi'a Wing) into a cultural museum that visitors will soon enjoy is also a fees-funded project.