ʻIo (Hawaiian Hawk)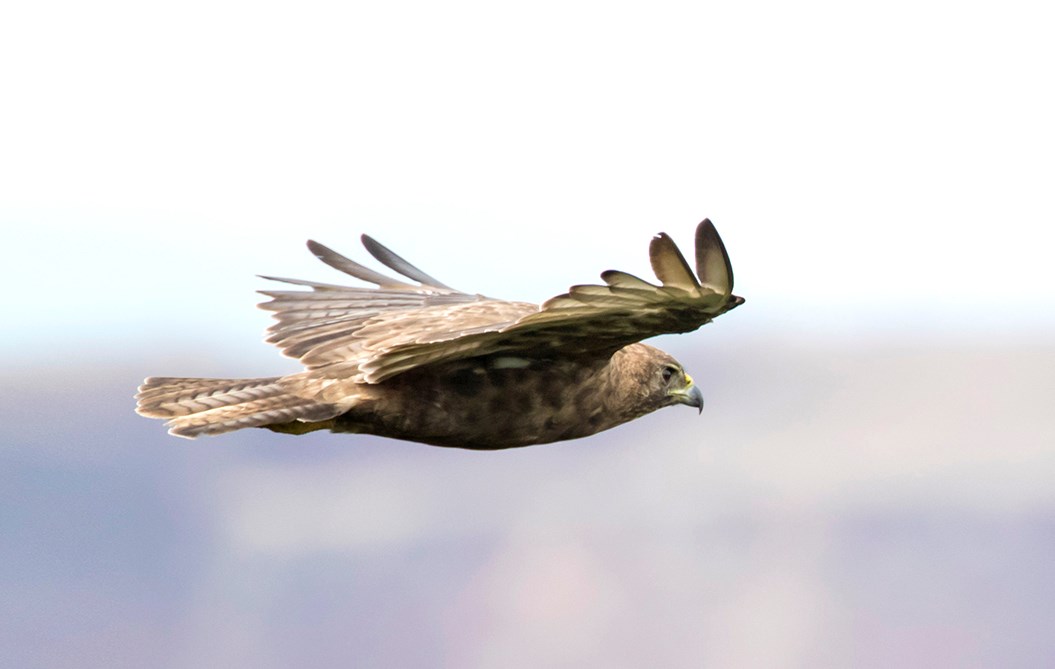 The endemic ʻIo (Buteo solitarius) is the only hawk species native to Hawaii. Though it may have once been distributed throughout the Hawaiian chain, it is now only found on Hawaiʻi Island. The bird was once listed as endangered, but populations are on the rebound. Adults range in size from about 15 - 20 inches tall.

Aiding the recovery of this species is the adaptablity of its diet. The bird is able to feast upon both native and introduced species ranging from small birds, mongoose, insects, and even shellfish. It is frequently seen circling above areas near the summit of Kīlauea and along Mauna Loa Road, although many mistaken sightings may actually be the pueo, or owl.

During nesting, ʻIo lay a single egg and young birds will remain in the nest for nearly two months. Young birds are vulnerable to predation from rats, cats, and mongooses.

Even the famed ʻIolani Palace in Honolulu is named for this treasured and majestic bird, royalty of the Hawaiian skies.
Last updated: February 18, 2021