People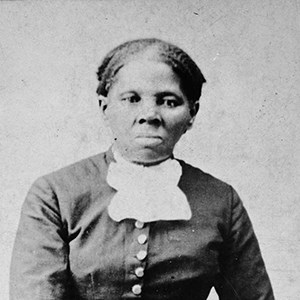 Harriet Tubman
Born into slavery in 1822 in Dorchester County, Maryland, Tubman was taken from her family and hired out at a young age. Despite her condition of enslavement and an injury sustained when an overseer threw an iron weight at another slave and hit Tubman, she grew up with strong faith and ties to her family and community. When Edward Brodess, her enslaver, died in 1849, Tubman feared being sold South and escaped to freedom instead. When she crossed into the nothern states and freedom, Tubman realized that the promise of freedom was hollow without her loved ones, stating that, "I was free, and they should be free." She ultimately returned to Maryland's Eastern Shore 13 times to carry about 70 slaves to freedom. Tubman continued to live her ideals as a nurse, spy, and leader during the Civil War and afterward during the suffrage movement.
Read a longer biography of Tubman here.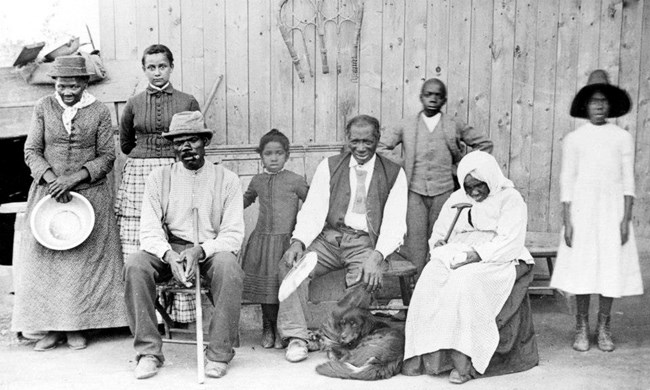 The Ross/Tubman Family
As one of nine siblings, Harriet Tubman came from a large family. Although Tubman tried to rescue her entire family, she lost three sisters who were sold South and one who died before Tubman could reach her and her children. The rest of Harriet's family, including her parents Ben and Rit Ross, ultimately settled in New York and Canada.
Although Tubman's first husband, John Tubman--a free African American man--refused to join Harriet in freedom in the north, she later married a Union veteran, Nelson Davis, and they adopted a daughter, Gertie.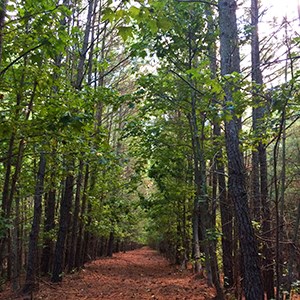 Jacob Jackson
Jacob Jackson was a free, literate African American man living in Dorchester County. In 1854, Harriet Tubman wrote a letter to Jackson in code, asking him to, "read my letter to the old folks, and give my love to them, and tell my brothers to be always watching unto prayer, and when the good old ship of Zion comes along, to be ready to step aboard." Although Jackson denied understanding the letter to authorities, he quickly passed along the message to Tubman's brothers. They escaped with Harriet in late December 1854.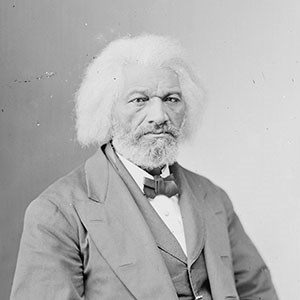 Frederick Douglass
Born into slavery on Maryland's Eastern Shore, Frederick Douglass escaped enslavement as a young man and became a fiery antislavery orator and activist. When asked for a letter of commendation to support Harriet Tubman, Douglass wrote back, "You ask for what you do not need...Most that I have done and suffered in the service of our cause has been in public, and I have received much encouragement at every step of the way. You, on the other hand, have labored in a private way....I have had the applause of the crowd...while the most that you have been done has been witnessed by a few trembling, scarred, and foot-sore bondsmen and women...whose heartfelt 'God bless you' has been your only reward."
Read more about Frederick Douglass or plan your visit to his home here.
Last updated: February 22, 2017