Thompson Memorial African Methodist Episcopal Zion Church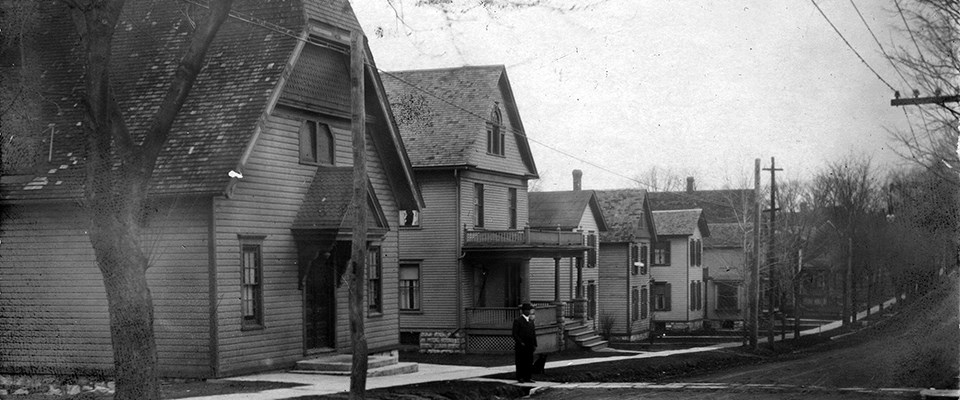 The congregation of the Thompson Memorial African Methodist Episcopal Zion Church in Auburn formed an important community of support for Harriet Tubman. She helped fund the building of a new Church for the growing congregation and worshipped there after construction was finished in 1891. She was a part of the delegation's efforts to help the poor and the needy, especially in the African American community. For years, the A.M.E. Zion Church was involved in the Anti-Slavery movement. Several members of the congregation worked as Underground Railroad activists, as did countless other A.M.E. Zion congregations throughout the country. Churches would be important locations for freedom seekers, often represented as "stations" on the Underground Railroad. Harriet worked to make sure the Black Parker St community in Auburn, NY would provide what freedom seekers needed to start their new lives in freedom. Harriet Tubman's final funeral service was held at the Church on March 13, 1913 after her passing. Her congregation celebrated her heroic life and spoke of her fights for freedom and justice.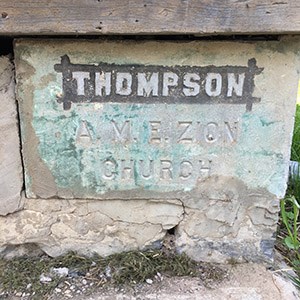 The African Methodist Episcopal congregation of Auburn, first established in 1838, had originally met in the homes of various members. On August 24, 1846, at the home of one of the members of the congregation, the church would reincorporate as "The African Methodist Episcopal Zion Church of Auburn," adding the "Zion" to the name of the church. As the congregation in Auburn grew, so did the need for a building, and fundraising efforts would begin.
The church cost more than originally expected, and at first the community struggled to raise enough funds to erect a sanctuary. At last, in 1891, the A.M.E. Zion Church of Auburn would raise enough money for their new building, including a pledge of $500 from Harriet Tubman. This was a huge sum of money for the often financially struggling Harriet. Two adjacent lots were purchased to build the Church. During the cornerstone laying ceremony, the Church renamed itself "Thompson Memorial African Methodist Episcopal Zion Church" to commemorate Joseph P. Thompson, an early pastor in the Church who had since become a bishop. Harriet Tubman added a single item inside the cornerstone, which is still there today, a coin with the profile of her good friend, John Brown.
The Church received pastors every two years or so until the popular, Reverend E.U.A Brooks started raising funds for a parsonage in 1908. A parsonage was a symbol of prestige at the time as it would attract pastors to stay with the congregation for more time since there would be a place to live. Ground broke on the parsonage in June 1910 and construction was finished by September 1910. Much of the labor was done by members of the congregation to lower the cost.
Last updated: November 30, 2022