Harvest Day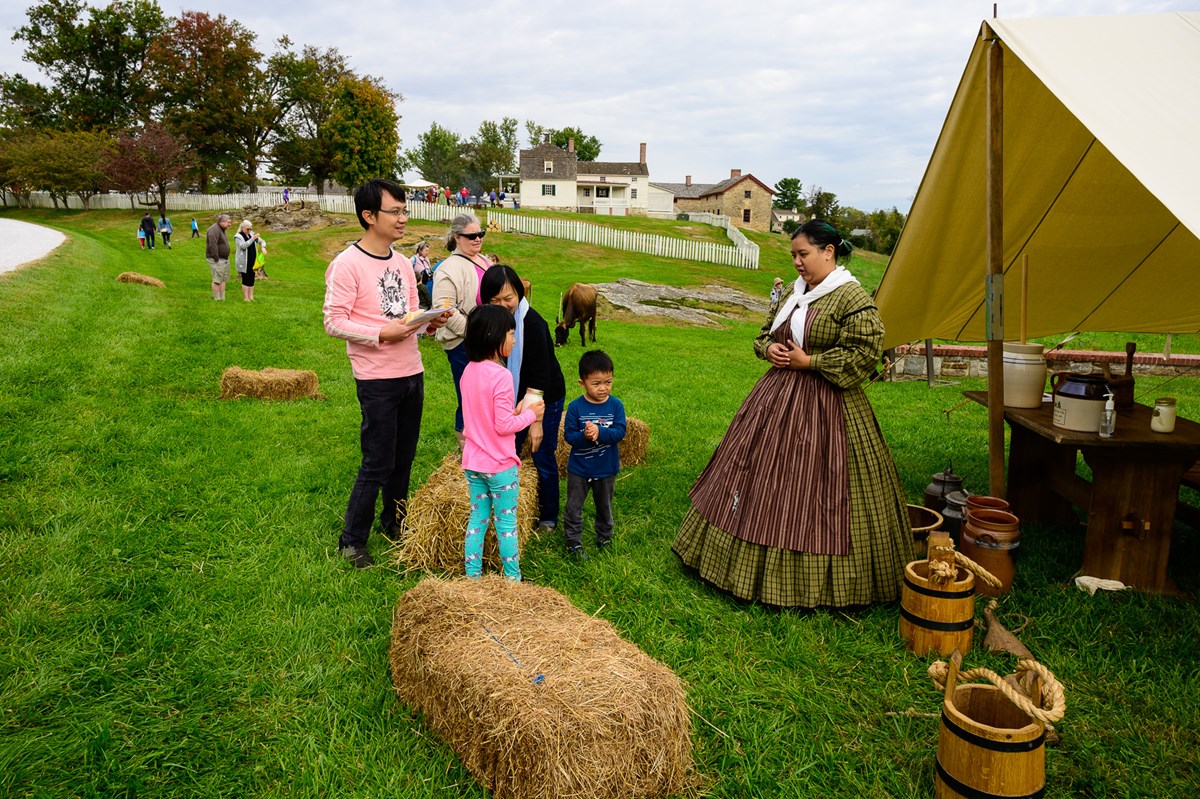 October 22, 2022
11:00am - 4:00pm
Harvest Day traditionally commemorates the the day that agricultural communities would harvest their crops and store them for the winter. Large plantations, such as the Hampton Estate, for many years relied on enslaved and indentured labor in order to make this happen. Neighbors would also work together to ensure everyone's crops were cultivated. The work was was grueling and difficult, especially for those forced to labor on land that they did not own, to gather food and materials that they would not benefit from. Hampton NHS's Harvest Day is filled with hands-on activities, kids programming, demonstrations, and ranger led programming.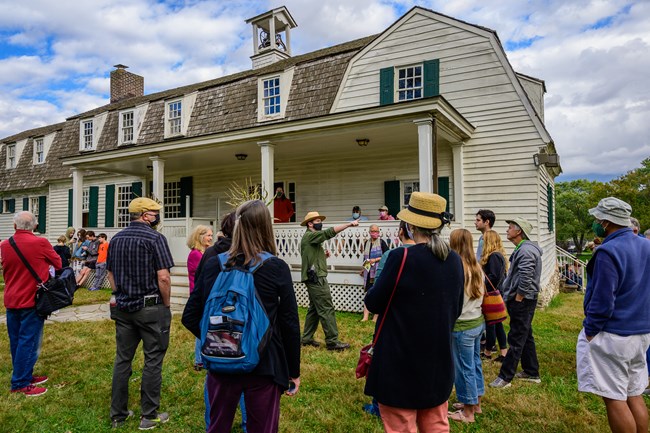 Schedule
Living History Stations: 11:00 AM - 4:00 PM
19th Century Live Music: 11:30 PM - 2:00 PM

Activities:
10:00 AM - Mansion Tour
11:00 AM - Farm Tour
11:30 AM - Corn Shucking Contest
12:00PM - Farm Tour
12:30 PM - Corn Shucking Contest
1:00 PM - Mansion Tour
2:00 PM - Farm Tour
3:00 PM - Mansion Tour
Mansion Tours: Get tickets at Visitor Center tent. The free tickets are first-come, first-served and the tour lasts 30 minutes.
Farm Tours: Meet in front of farmhouse. The 30-minute tour is free.
Corn Shucking Contest: Meet at corn crib. The contest is open to anyone who wants to participate and takes 15 minutes to participate.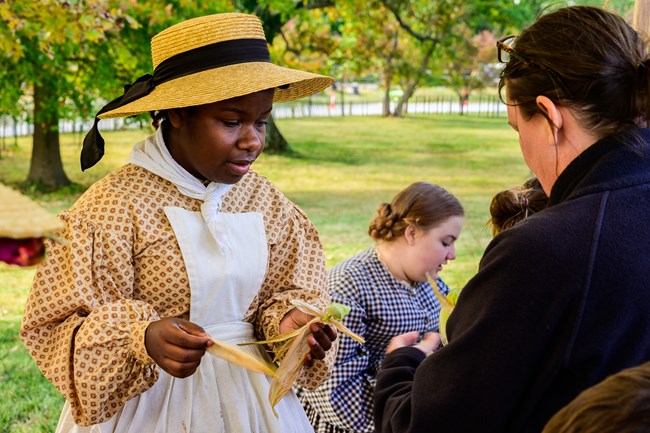 Program Stations
Blacksmithing demonstrations
Apple cider press
19th century open fire cooking
Corn crib harvesting tools
Special Harvest Day Junior Ranger
Butter churning
Old-fashioned toys and corn husk dolls
Maryland Dairy Princess and award-winning Jersey cows
Draft mules Ike and Terri
Cider barrels cooper demonstration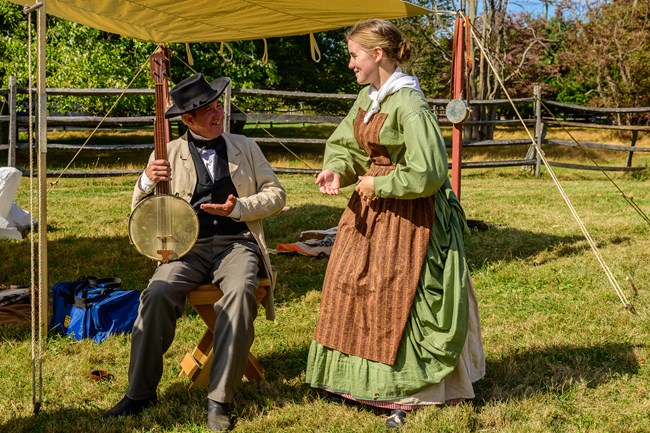 Special Music

1:00-4:00 PM- Baltimore Old Time Jam will be playing American Folk Music on banjo, guitar, fiddle, and other instruments.

11:30 AM and 1:30 PM- Learn about 19th century husking parties involving dance and music. Take part in a corn shucking contest while musicians play.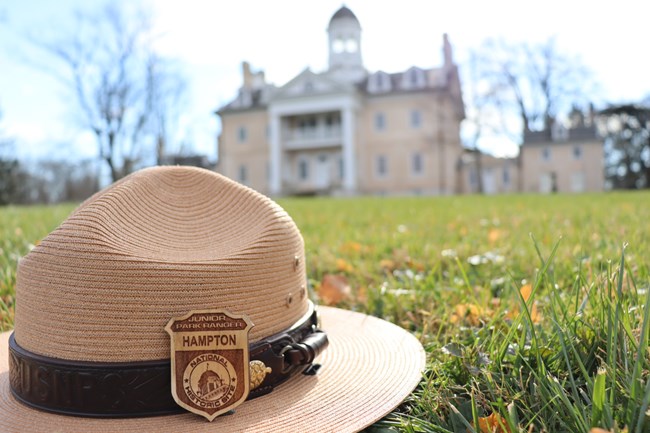 Become A Harvest Day Junior Ranger!

When you arrive at Harvest Day, check in with at the welcome table to receive your Harvest Day Junior Ranger activity!

Once you complete the activity, you will be sworn in as a Junior Ranger! And given a Junior Ranger badge and certificate!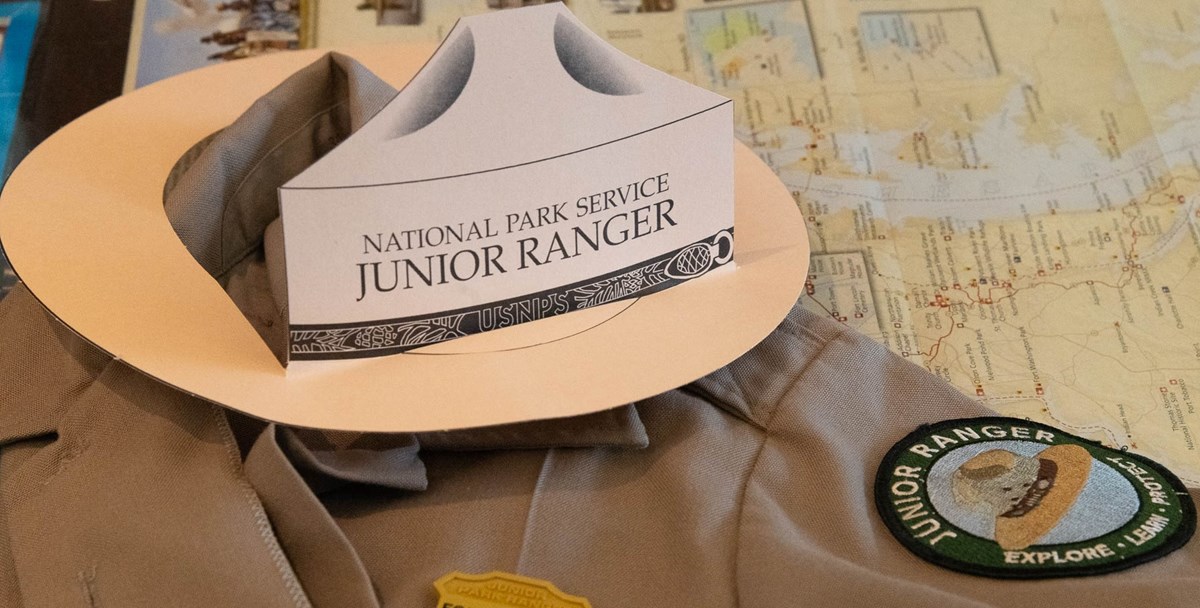 Last updated: October 3, 2022