Food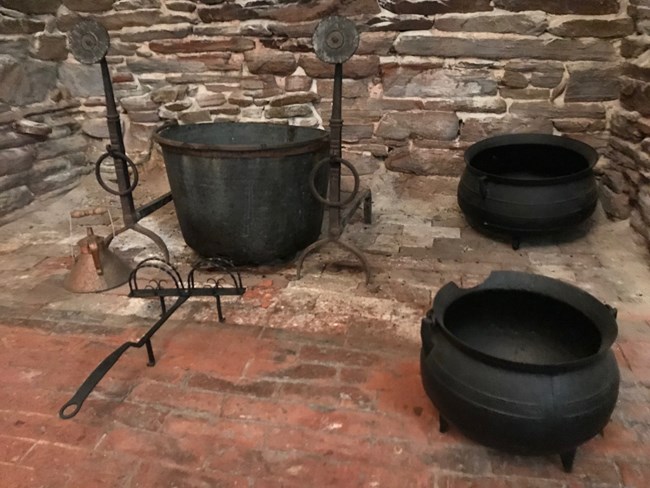 Food provided to indentured servants included rations of corn, pork, beef, herring, and flour. There is some evidence that indentured servants were allowed to grow their own fruits and vegetables. Salt was provided, but sugar was very scarce, leading paid and indentured workers to steal sweets and rum from neighboring plantations.

Food reflected hierarchy; there were several grades of flours and servants and enslaved persons could expect to get one of the poorer grades. In 1785, John Dennis protested that flour he had from the Ridgely Forge's miller contained "Dead worms ¾ of an inch long, cock roaches, wood lice and grasshoppers which we are obliged to sive [sieve] it all before we can bake it."

The provision of liquor was a part of most contracts with free workers who drew provisions from the "company store" and grog was an important part of what indentured servants expected in return for their labor. Some of the liquor was produced on site and some was purchased. Although servants were written up for drunkenness, management's attitude seems to have been permissive, perhaps because liquor could be a way to control workers.

Much of this information is taken from the Hampton NHS Historic Resource Study, "On the Border of Freedom and Slavery," by Dr. Robert Chase and Elizabeth Comer, 2014. And "Almost Chattel" The Lives of Indentured Servants at Hampton-Northampton, Baltimore County," by Dr. R. Kent Lancaster.
Last updated: July 9, 2020