Exhibits
Hampton's collections are principally exhibited in period rooms in the Mansion dating c.1790-c.1910, where approximately 95% of the items original to the site and the Ridgely family. These installations are based on in-depth research into historic documents, photographs, and collections, so that each room accurately reflects a specific time period. Most of the rooms have settings that change seasonally twice a year, with special holiday-themed displays from early December to early January. Interpretive exhibits covering life and labor on the estate are also located in the Lower House and Slave Quarters across Hampton Lane.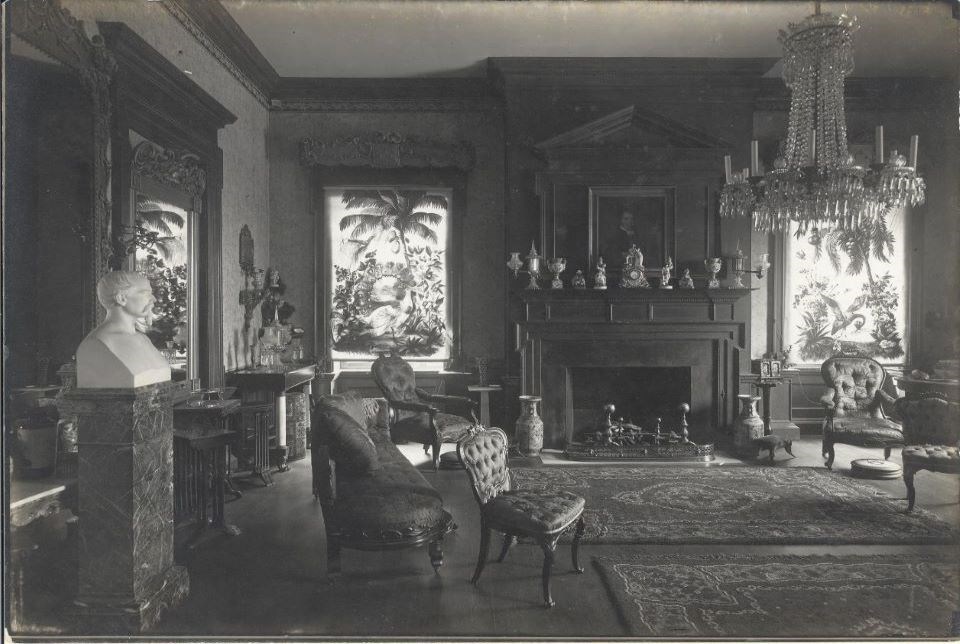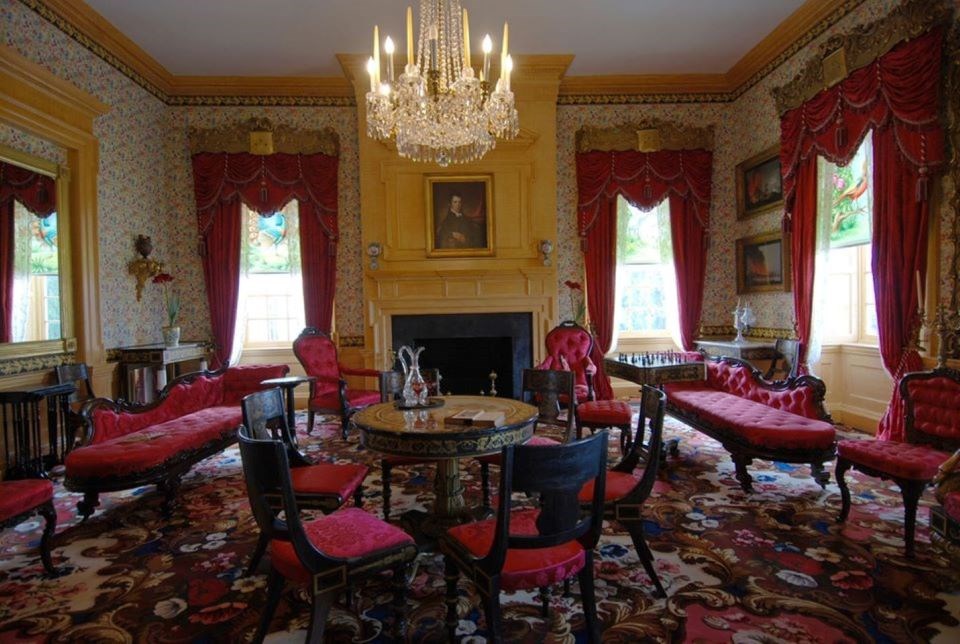 Left image
Historic interior images such as this one of the drawing room in 1908 inspire modern day exhibits
Credit: NPS
Right image
The modern day drawing room represents the time period between 1830-1860
Credit: NPS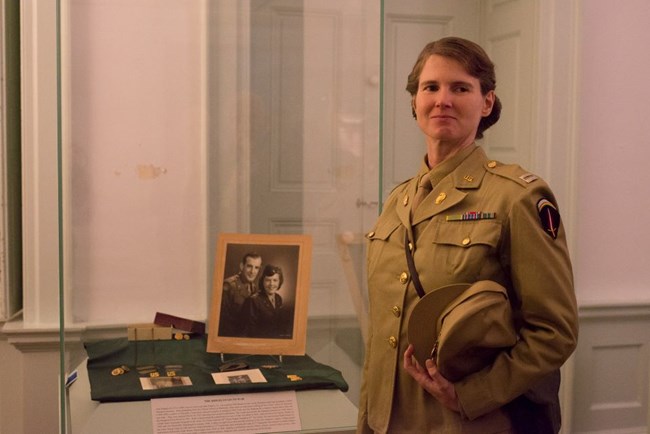 Changing exhibit space in the North Portico
The exhibit space in the North Portico displays have spanned a wide range of topics from the Civil War to historic gardens, equestrian life to Word War II. A major exhibit in 2021 will highlight findings of Hampton's recent three-year Ethnographic Study focusing on the lives of the estate's enslaved workers. An upcoming exhibit during fall 2020 (Year of the Woman) will showcase the art and impact of Helen West Stewart Ridgely (1853-1929) on the Hampton Estate, and on the history of the area. An accomplished artist, author, antiquarian, botanist, and civic leader, Helen also played a major role in managing the Hampton estate in the first quarter of the 20th century. Watch this page for further information!
Last updated: May 17, 2020