Decorative Arts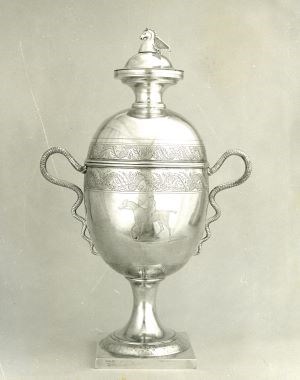 Decorative arts and artifacts of daily life form a significant part of Hampton's museum collection, ranging from elegant home furnishings and personal luxuries to the tools and equipment of farming and household items which tell the stories of everyday life for all who worked and lived at Hampton. The vast collection is nationally recognized for its artistic and cultural value with many objects which regularly appear in major publications and scholarly works.
Examples of Hampton's Decorative Arts:
• Over 750 pieces of American, European, and Chinese furniture, including chairs made by John Shaw for the Maryland State House in 1797 and the largest and most important intact suite of Baltimore painted furniture, made for Hampton's Drawing Room by John Finlay in 1832.
• Major works of silver, ranging from English Georgian examples by the renowned Bateman family and French pieces by Napoleon's court silversmith, to custom designed pieces by Baltimore's leading silversmiths, including William Ball, Standish Barry, Samuel Kirk, Andrew Ellicott Warner, and Charles Stieff.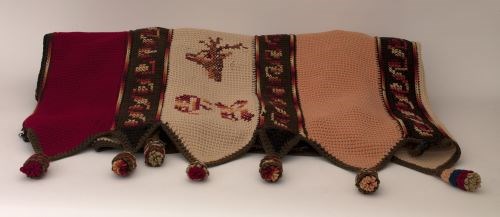 • Ceramics, including a custom-decorated Paris porcelain dinner service with the Ridgely coat of arms and enormous early 19th century Chinese porcelain temple vases which have adorned the Great Hall since the 1840s.
• Textiles, including items as diverse as one of the nation's largest collections of historic slipcovers (over 200 examples), Hampton's servants' livery, foxhunting attire, and one of the few examples surviving anywhere of an English "tapestry velvet" carpet made in 1850 for Hampton's Drawing Room.
• A huge variety of other artifacts related to both the Ridgely family and all those who worked on the estate, ranging from travel souvenirs to farming tools, cooking pots to Society of Cincinnati badges, glass and ormolu chandeliers to sporting equipment, horse-drawn carriages to Eliza Ridgely's famous harp.
Last updated: May 23, 2020