Curriculum Materials
We've compiled lesson plans and cirriculum materials that can be used in classrooms, at home, or in the park while on a field trip. Some plans were designed with specific grades in mind, while others can be adapted for all learning levels.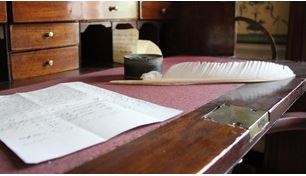 Teaching with Museum Collections
Grade level: All
This virtual exhibit by the National Park Service's Museum Management Program highlights family life at Hampton, and on travel in the U.S. and abroad. Visitors can explore the mansion and all of its art, furniture, and historic photos and documents that capture over 200 years of life in the Mid-Atlantic region.

The Museum Management Program also offers virtual exhibits and lesson plans on many subjects about American history that can be used as stand alone lessons, or in conjunction with your lesson plan relating to Hampton.
Last updated: June 27, 2021