Kīpahulu Campground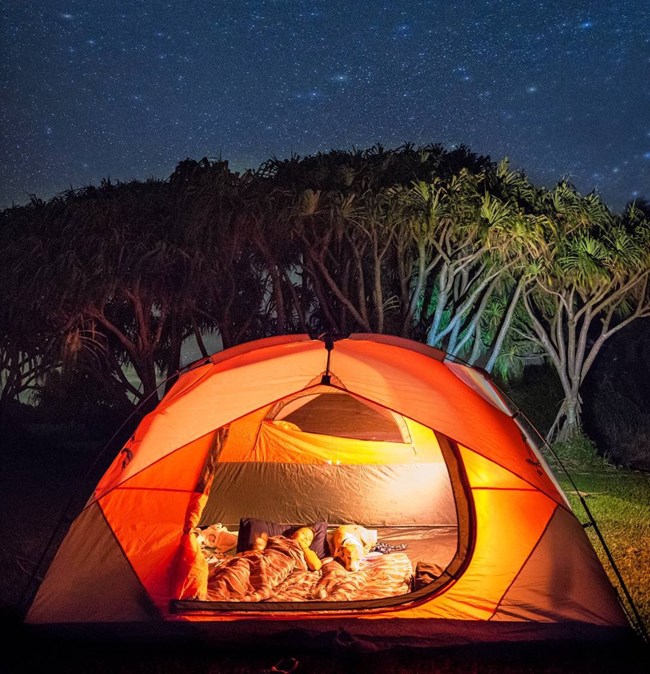 Access to Haleakalā National Park campgrounds was temporarily closed beginning in March 2020 for safety reasons due to the COVID-19 Pandemic. To better manage the campgrounds within Haleakalā National Park during the COVID-19 Pandemic, beginning March 16, 2022 visitors will need to reserve campsites in advance at Kīpahulu Campground through Recreation.gov
Reservations are required for Kīpahulu Campground on a 30-day rolling basis through Recreation.gov.
Campsites cost $8 per night with a 3-night maximum stay over a 30-day period. Entrance fees are to be paid when entering the park.
Campsites cost $8 per night with a three-night consecutive night stay maximum. All overnight camping is limited to three nights per 30-day period across all park sites.
Each campsite allows a maximum of six people and two tents.
A printed reservation from the confirmation email must be held by the reservation holder.
Haleakalā National Park also offers a drive-up campground in the Summit District. at Hosmer Grove Campground.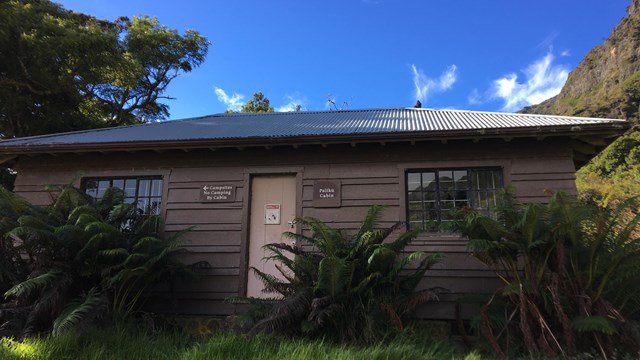 Wilderness Cabins
Historic cabins available for reservations.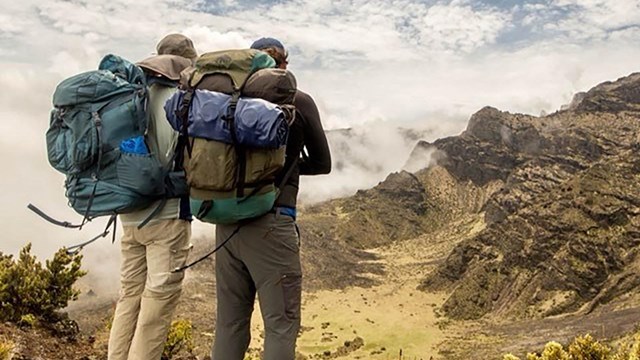 Wilderness Camping
Primitive wilderness campsites accessible only by trail.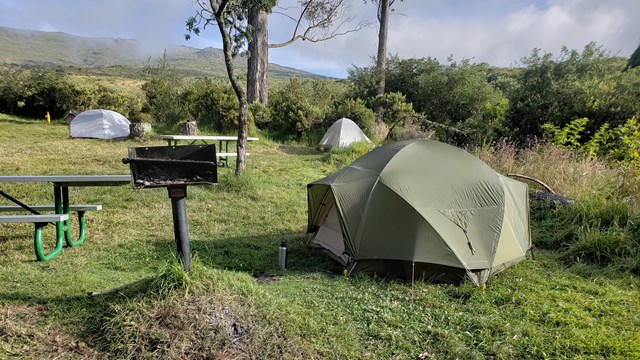 Hosmer Grove Campground
Learn about camping at Hosmer Grove.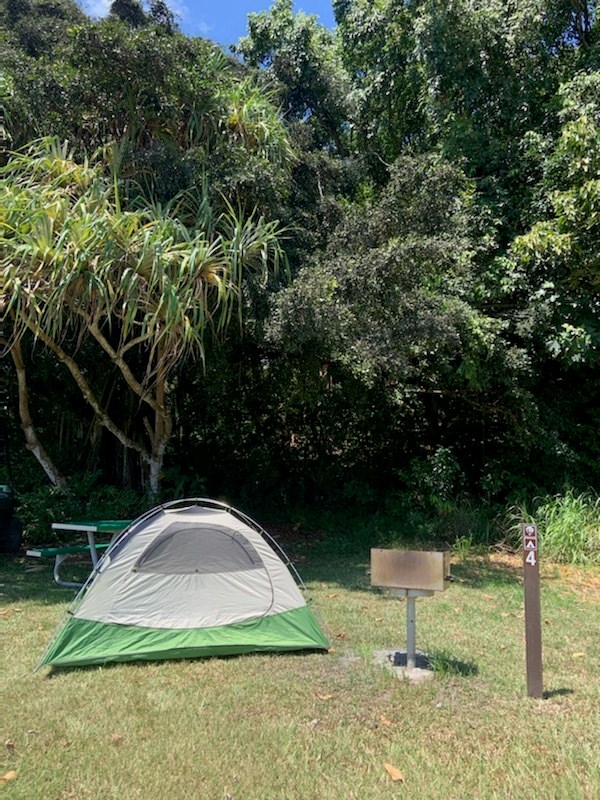 Campground Facilities
The Kīpahulu campground is about 1/8 mile (.2 km) south of the Kīpahulu Visitor Center. Sites overlook ocean cliffs and are a short walk from ʻOheʻo Gulch. Entry into the stream at any point in the park is prohibited. Be prepared for rain, harsh sun, and mosquitoes. There is no beach access.

There are 20 sites total including 5 walk-in sites, 15 drive-in sites, and 1 group drive-in site. Camping trailers or pop-up campers require a campsite reservation (which allows use of the campsite picnic table and grill) and are only permitted in corresponding parking spaces. Pets are allowed on a leash no longer than 6 feet within the campground and on the roads within campground boundaries. Dogs are not permitted on trails. Quiet hours are 10 pm to 8 am. Check-in is after 2 pm. Check-out time is 11 am.

Both walk-in and drive-up sites have picnic tables. Drive-up sites have a charcoal grill, and walk-in sites only permit use of propane stoves, which must be brought in by campers. Campers must bring their own charcoal; no wood collecting is permitted. No water is available at the Kīpahulu Campground. There are no showers or electrical outlets. There are vault toilets in the campground, and a water station nearby at the Kīpahulu Visitor Center.

Staying at the Kīpahulu campground takes you back in Hawaiian ahupuaʻa times, surrounding the campground are historic rock walls and archeological sites. Please do not touch, dry clothes on, or climb on the walls. Refrain from wandering in tall grass off established trails so as to allow archeological sites to rest. Local fishers ultilize the coastline, please be respectful of their equipment. Relax and enjoy watching sunrise over the Alenuihāhā channel.

There are two general stores in the nearby town of Hāna (10 miles [16 km] away) where you can purchase water and basic food supplies.

To learn more and reserve a site at the Kīpahulu campground visit: Kipahulu Campground, Haleakala National Park - Recreation.gov
Kīpahulu Campground
Basic Information
Cell Phone Additional Information
Internet Additional Information
Accessibility Information
Last updated: April 18, 2023