Interpretive brochures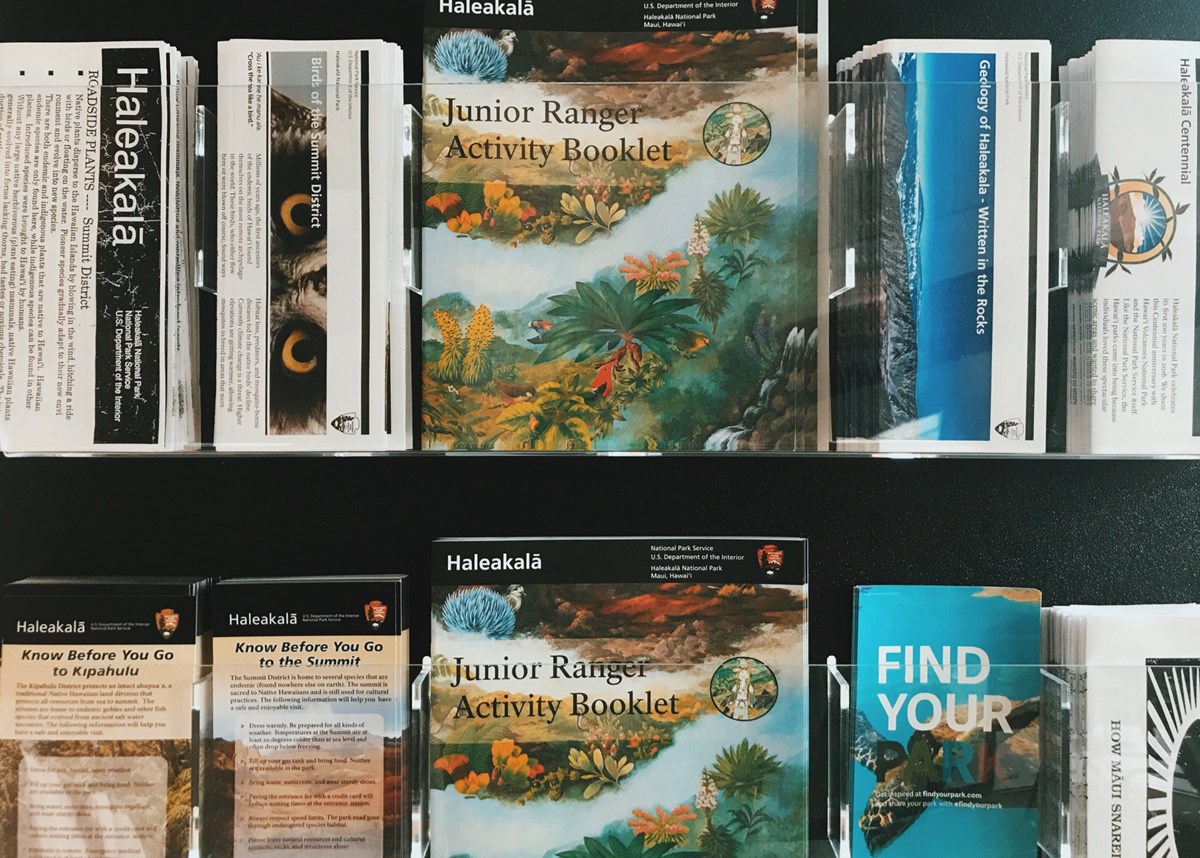 ---
Note: Hard copies of all the bulletins are available in the park visitor centers. Please use the email form on the Contact Us page to request a PDF or physical copy of the brochures.
---
Centennial Bulletin
The Haleakalā National Park Centennial bulletin, created in 2016. To read more about events the park hosted to celebrate its 100th year, please read up here.
Geology Guide
Learn more about the geology of Haleakalā.
Summit District Bird Guide
Learn more about the birds that call the Summit District home.
Summit District Plant Guide
Learn more about the plants that live in the Summit District.
Hiking guide
This page includes distances, elevation changes, and descriptions of the trails.


Last updated: July 28, 2021