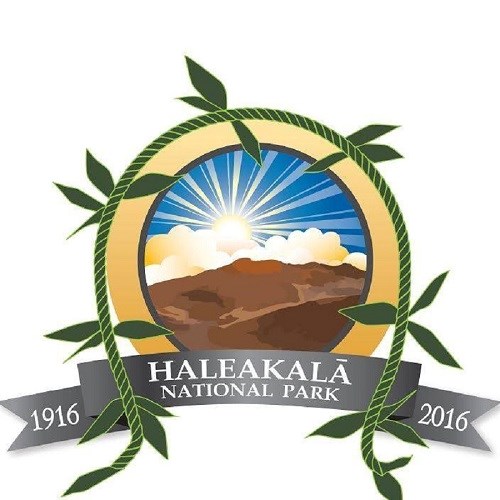 He mau makana kēia i nāu i na kō makou kūpuna. (These are the gifts to you from our elders).
The Centennial Logo
Here is what the Centennial logo means:
The ti leaf is a symbol of protection. Here, it represents countless generations who have cared for Haleakalā. In 1916, the National Park Service joined in the stewardship of this land, which provides homes for species found nowhere else on earth and supports Native Hawaiian stories, sites, and traditions that link the present to the past and future.