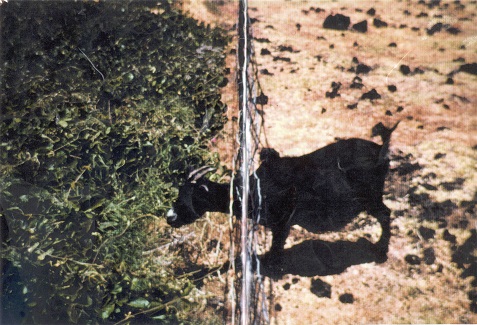 News Release Date:
January 28, 2016
Contact: Polly Angelakis, 808-572-4450
This week, the National Park Service announced $15 million in support of 70 projects in 63 parks, including $312,000 at Haleakalā National Park to restore habitat in the upper elevations of Nu'u on Maui for the federally endangered 'ua'u (Hawaiian petrel). The funding for this project is matched with $518,000 from the National Fish and Wildlife Foundation (NFWF), through a seabird recovery grant.
Funding for the project is provided through the National Park Service's Centennial Challenge Program which leverages partnership grants to improve visitor services, support outreach to new audiences, and reinvigorate national parks while forging connections with communities. Congress provided $15 million for the Centennial Challenge projects, which will be matched by $34 million from more than 90 park partners. The 70 projects total more than $49 million and are located at 63 parks in 38 states, the District of Columbia, and the U.S. Virgin Islands.
"As the National Park Service enters its centennial year in 2016, Congress and generous partners across the country are making exceptional investments to improve park facilities, enhance their accessibility, and help more visitors –especially young people –discover our nation's inspiring places and stories," said National Park Service Director Jonathan B. Jarvis.
"Haleakalā National Parkis pleased to move forward with this project," said park Superintendent Natalie Gates. "Protection of the park's natural and cultural resources in the upper elevations of Nu'u is extremely important. We are delighted to partner with the National Fish and Wildlife Foundation to restore this area for endangered 'ua'u. It is our kuleana to continue preserving Hawai'i's valuable resources into the park's next century and beyond."
Chartered by Congress in 1984, NFWF protects and restores the nation's fish, wildlife, plants and habitats. Working with federal, corporate, and individual partners, NFWF has funded more than 4,000 organizations and committed more than $2.9 billion to conservation projects.
"We are excited to partner with Haleakalā National Park on the conservation of Hawaii's largest Hawaiian Petrel ('ua'u) breeding colony," said Scott Hall, NFWF Senior Manager for bird conservation. "Fencing projects to remove ungulates are a first step towards restoring these fragile alpine habitats. Predator control and removal are important follow-up steps for securing populations of this species."
This is the second time that Haleakalā National Park has partnered with NFWF. In 2001, NFWF provided $127,000 to support protection of Hawai'i's endangered state bird, the nēnē. Over the past 30 years, the park has successfully protected over 15,000 acres of 'ua'u habitat. Since the early 1960s, when the 'ua'u was thought to be extinct, habitat protection by the National Park Service has resulted in a tenfold population increase. This project proposes to protect approximately 1,450 acres of additional 'ua'u habitat.
About Haleakalā National Park
Haleakalā National Park is on the eastern side of Maui and encompasses over 33,000 acres of lands, from sea level to 10,000 feet. It was originally established in 1916 as part of Hawai'i National Park, and became a separate park in 1969. Visit us at https://www.nps.gov/hale/learn/index.htm to learn more about the park.
About the National Park Service
More than 20,000 National Park Service employees care for America's 409 national parks and work with communities across the nation to help preserve local history and create close-to-home recreational opportunities. Visit us atwww.nps.gov, on Facebook www.facebook.com/nationalparkservice, Twitter www.twitter.com/natlparkservice, and YouTube www.youtube.com/nationalparkservice.