Get Involved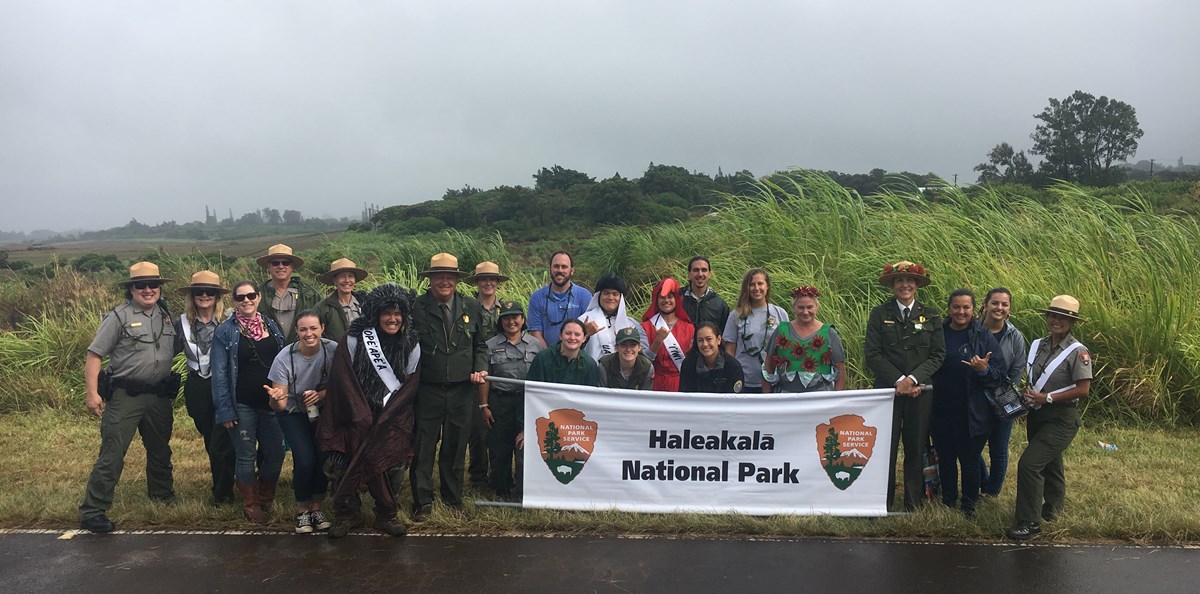 Get involved at Haleakalā National Park!
There is a very famous Hawaiian saying found in 'Ōlelo No'eau: Hawaiian Proverbs and Sayings by Mary Kawena Pukui: 'A'ohe hana nui ke alu 'ia which means no task is too big when done by all! The National Park Service depends on people like you to fulfill our mission. There are many opportunities available to help protect and preserve the natural and cultural resources unique to Haleakalā for this and future generations.
Doing Business

with the park.
Internships

Student Conservation Association (SCA) Internships
Kū No Ka Pono o Haleakalā Internship Program

Haleakalā works with park staff and partners to offer meaningful, engaging, and inspiring internships throughout the year. The Kū No Ka Pono o Haleakalā Internship Program is a student professional development internship program and made available through a partnership with Kupu, a non-profit environmental stewardship organization based in Hawai'i. The internship provides students with education and professional development opportunities to prepare students for future careers in the National Park Service and other conservation agencies. This program offers various internship positions within the park like Endangered Wildlife Management, Interpretation and Education, Visitor and Resource Protection, and Facilities Management, and more.
Last updated: May 22, 2020