Operating Hours & Seasons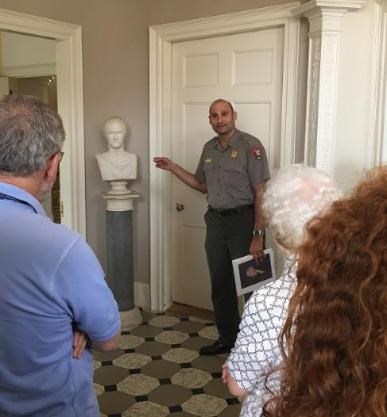 Site Hours
The outdoor grounds at Hamilton Grange National Memorial are open on Wednesdays - Sundays, 9 am - 5 pm.
The interior of the home is open for tours on Fridays, Saturdays, and Sundays, between 10 am - 12 pm, and 1 pm - 4 pm. Tours are 25 minutes long, and park rangers are available to answer questions.
All tickets are walk-up and first-come, first served only. Reservations are not required for groups of less than 10 people. For school and special interest groups, please contact hagr_info@nps.gov for reservations.
Operating Seasons
Hamilton Grange National Memorial is open year-round, and on most holidays, with the exception of Thanksgiving and Christmas.


Last updated: November 5, 2022