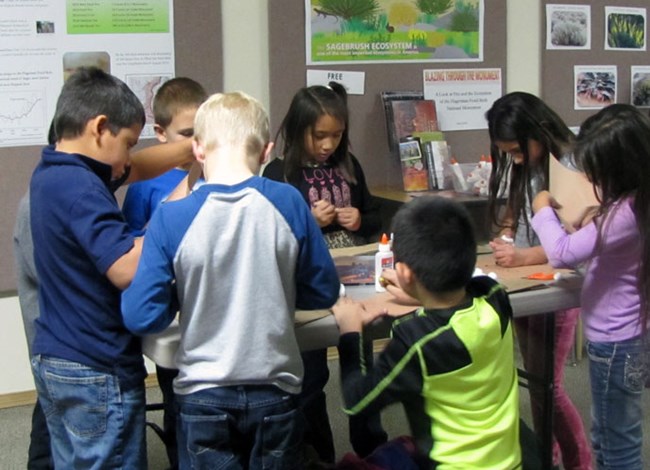 What is there to do at the Fossil Beds?
Kids visiting the Hagerman Fossil Beds Visitor Center enjoy seeing the park movie, exploring the Discovery Center, seeing actual fossils, and becoming a Junior Ranger! Try your hand at digging up a fossil replica, use a magifier to closely study a fossil, or pinch an animal fur to imagine the skin of its ancient cousin.

Out on the Monument grounds, your whole family can hike along the Emigrant Trail and pretend they are one of the many people who walked over 1,300 miles on this trek west. Look to the Oregon Trail area and check out the wagon ruts left so many years ago. You are sure to find plenty of things to do and see, if you take any good pictures please share them with the park rangers!