Eating & Sleeping
There is no lodging (hotel, lodge, cabin) or dining inside the park. The nearest options are to the north in Carlsbad, New Mexico; to the south in Van Horn, Texas; and to the southwest in Dell City, Texas. Two developed campgrounds in the park offer tent and RV camping. Corrals are available for visitors bringin horses to the park.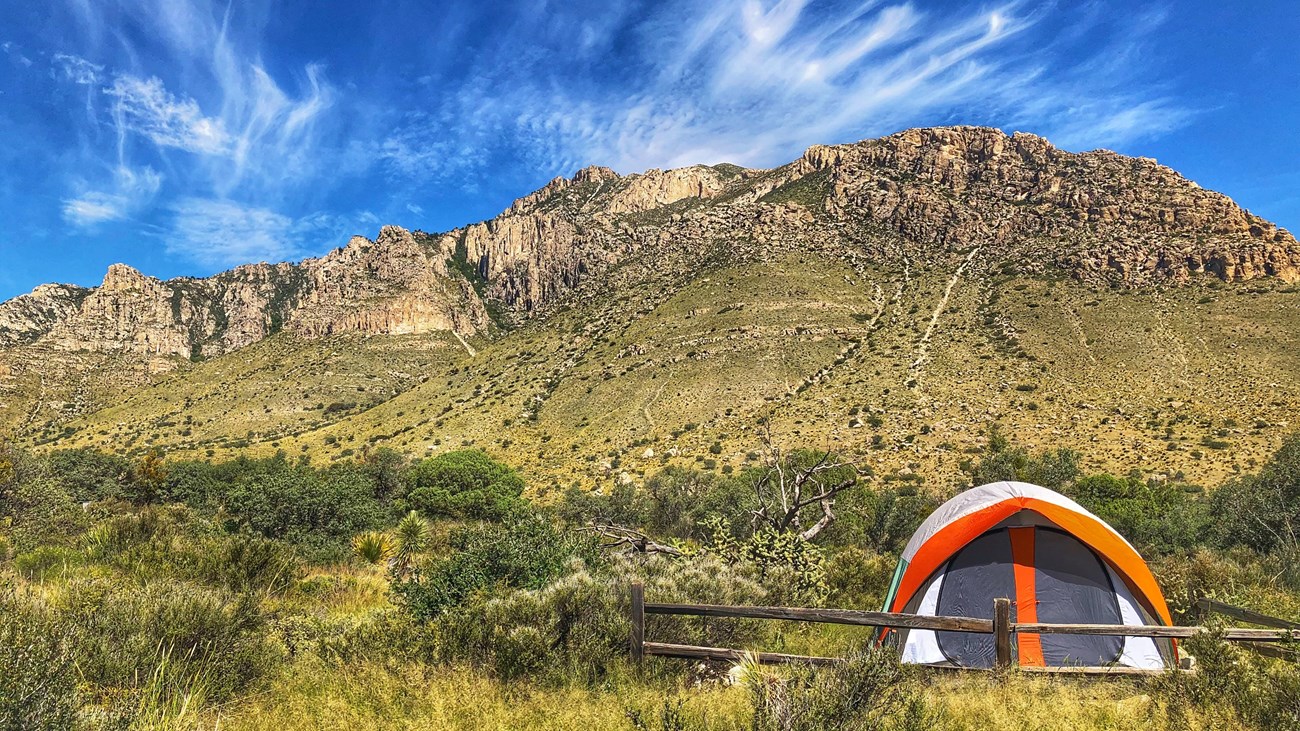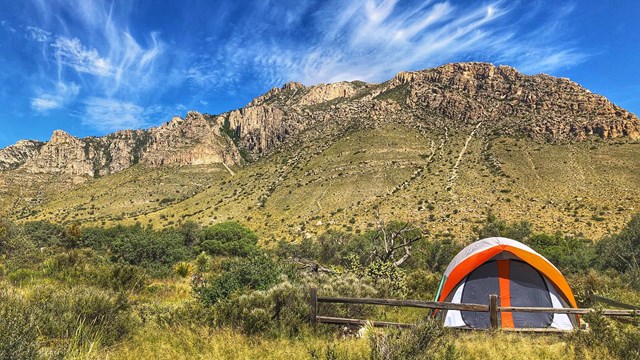 Developed Campgrounds
Learn about primitive tent and RV camping at the Pine Springs and Dog Canyon campgrounds.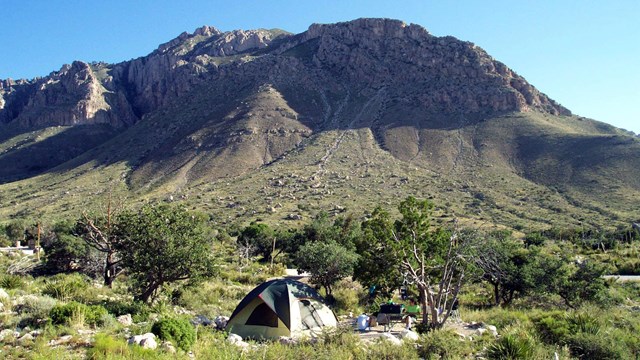 Pine Springs Campground
Located near the Pine Springs Visitor Center, Pine Springs Campground is a simple, desert camping area situated at the base of the mountain.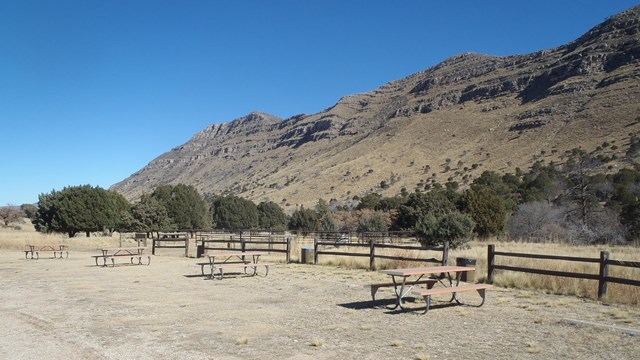 Dog Canyon Campground
The Dog Canyon Campground is in a secluded, forested canyon on the north side of the park.
Last updated: October 7, 2022