For Kids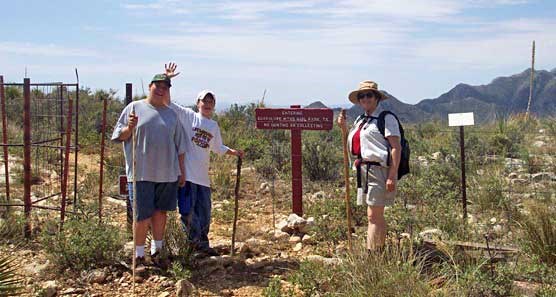 Guadalupe Mountains National Park is not only an incredible outdoor playground, but also an outstanding natural classroom where kids of all ages can experience Mother Nature up close, in person. The rocky landscape is loaded with fossils, while canyons hide riparian oases teeming with water striders, and rimmed with delicate maidenhair fern. Mule deer peek out from behind desert scrub oak, as vultures soar high overhead. This is a world of amazing natural wonders - an irresistible place to explore. But it is also a land with history and fascinating stories of inhabitants from long ago. Native Americans once fought to keep it, while regiments of Buffalo Soldiers fought to protect it. Can you hear the thundering hoofs of the horses as the stage pulls into the station for a brief stop at the Pinery?

Whether your visit is a family vacation or a field trip with classmates and friends, there are many opportunities for kids to experience and appreciate the resources of Guadalupe Mountains National Park. Begin at the Pine Springs Visitor Center where there are numerous exhibits and a touch-screen "Electronic Ranger" that has fun facts and information about the geology, cultural history, and flora and fauna of the park. Then enjoy a desert walk along a nature trail, or take a hike up a steep-walled canyon, or into the park's rugged backcountry. Evening programs are held at campground amphitheater during the summer season, and don't forget, the park has a Junior Ranger program - always a hit with the kids!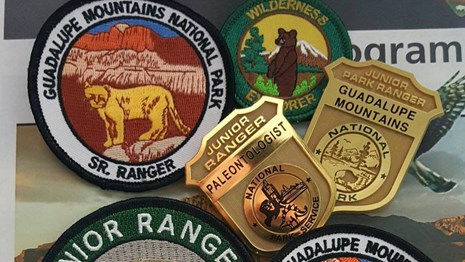 Junior Ranger Programs
Choose from the Junior Ranger program, Senior Ranger program, or become a Night Explorer Wilderness Ranger, or Junior Paleontologist!
Youth Poster Contest
Guadalupe Mountains National Park invites all young artists between the ages of 6-17 to participate in our 5th Annual Youth Poster Contest.


Last updated: February 12, 2021