Be A Junior Ranger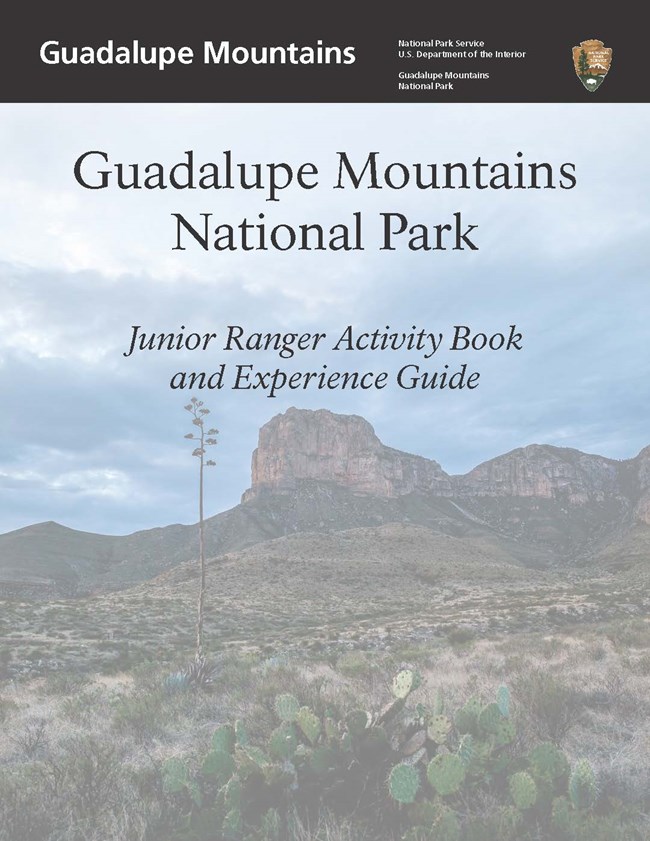 This national park was created in 1972 to help preserve and tell the story of the Permian Sea. Believe it or not, these mountains that tower high above the desert used to be a reef at the bottom of the ocean! However, this park is more than just an ancient reef. It's a place full of life - including a wide variety of plants, animals, and people. The Junior Ranger program will help guide you through exploring this place by asking you to think like a park ranger.

The Guadalupe Mountains Junior Ranger book is designed with placed-based activities to be completed on a visit to the park. To receive a Junior Ranger book, stop by the Pine Springs Visitor Center and speak to a ranger. After completing the age-appropriate requirements described inside the booklet and reviewing their work with a ranger at the visitor center, participants are awarded an official Guadalupe Mountains National Park Junior Ranger badge.

Please note that our Junior Ranger program is a place-based activity that must be completed during a visit. We do not mail out our program booklet, and do not accept mailed in booklets.


Last updated: March 31, 2023