Artist In Residence

Accepting 2020 Artist in Residence Applications!

For consideration, applications for each seasonal residency must be received by the park on or before the following deadlines:


Spring 2020 Residency (Mid April - Mid May)
Application deadline - January 2, 2020 - closed

Summer 2020 Residency (July) *reserved for emerging artists (less than 5 years of professional experience)
Application deadline - February 2, 2020 - closed

Fall 2019 Residency (mid-October to mid-November)
Application deadline - April 2, 2020 - open

The review process for each residency is completed within 6 weeks of the deadline.
Program Information
The Artist-in-Residence Program offers professional writers, composers, and all visual/performing artists the opportunity to pursue their particular art form while surrounded by the inspiring landscape of the park. The program is intended for artists working in a variety of mediums. One or more artists may be selected each year for our residency program. Professional two-dimensional visual artists, sculptors, musicians, writers, crafts persons, and photographers are encouraged to apply.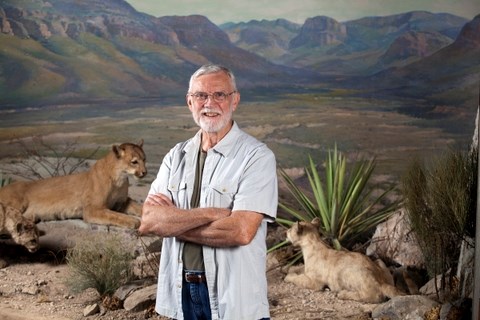 Walt Davis - 2019 Spring Artist in Residence
Walt Davis, retired director of the Panhandle-Plains Museum in Texas, spent fifteen years creating wildlife dioramas for the Dallas Museum of Natural History. His work required close observation of wild places and their plant and animal inhabitants – experience that served him well as an artist. He is a signature member and past president of the Southwestern Watercolor Society and signature member of the American Watercolor Society. Davis co-authored and illustrated
Exploring the Edges of Texas
, the account of a 4,000 mile four-year long circumnavigation of Texas including Big Bend and Guadalupe Mountains National Parks.
His work has been accepted into exhibitions of the American Watercolor Society, Southwestern Watercolor Society, Richardson Civic Art Society, Greenville Art League, Texas Watercolor Society, and Western Federation of Watercolor Societies. Davis has taught watercolor, figure drawing, and plein air sketching at Eastfield Community College, Amarillo College, Panhandle Art Center, San Angelo Museum of Art, and in his studio in Commerce, Texas. He has conducted demonstrations and workshops in Amarillo, Brownsville, Dallas, San Angelo and nine other Texas cities. More recently, Davis has been teaching nature journaling workshops to Texas Master Naturalist groups and has conducted workshops at the Hagerman National Wildlife Refuge in north Texas.
Ethan Smith
- 2019 Summer Artist in Residence
Ethan Smith is a photographer from Minnessota with a Bachelors degree in studio art from Minnesota State Universirt Moorhead. He uses large format analog cameras. It is a meticulous, slow process that produces beautifully detailed black and white images. Ethan's work documents historic places and the stories they tell. He also uses long exposures to create night photographs. His work aims to convey the sense of a place to viewers.
Website:
ethansmithphoto.com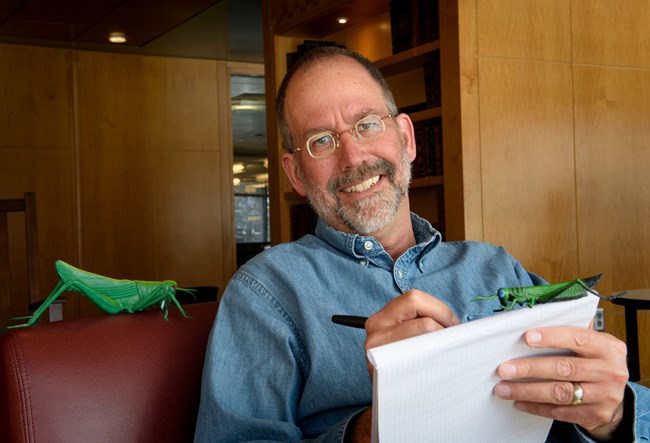 Jeffrey Lockwood - 2019 Fall Artist in Residence

Jeffrey Lockwood is an unusual fellow. He grew up in New Mexico and spent youthful afternoons enchanted by feeding grasshoppers to black widows in his backyard. This might account for both his scientific and literary affinities.
He earned a Ph.D. in entomology from Louisiana State University and worked for 15 years as an insect ecologist at the University of Wyoming. In 2003, he metamorphosed into a Professor of Natural Sciences & Humanities in the department of philosophy where he teaches environmental ethics and philosophy of ecology, and in the program in creative writing where he served as the director and now teaches workshops in non-fiction. His writing has been honored with a Pushcart Prize, the John Burroughs award, IPBA Silver Medal, and inclusion in the Best American Science and Nature Writing.
His most recent nonfiction books are Six-Legged Soldiers: Using Insects as Weapons of War, The Infested Mind: Why Humans Fear, Loathe and Love Insects, and Behind the Carbon Curtain: The Energy Industry, Political Censorship and Free Speech. He has also ventured in the world of fiction with a three-book noir mystery series featuring an ex-cop-turned-exterminator (Poisoned Justice and Murder on the Fly); look for Lethal Fetish to be released in 2019. And he wrote the libretto for the acclaimed Locust: The Opera (the story of the Rocky Mountain locust's devastating rise and mysterious disappearance) which premiered in Jackson last fall and was performed in Morocco this spring.

Last updated: March 5, 2020