NPS Mobile App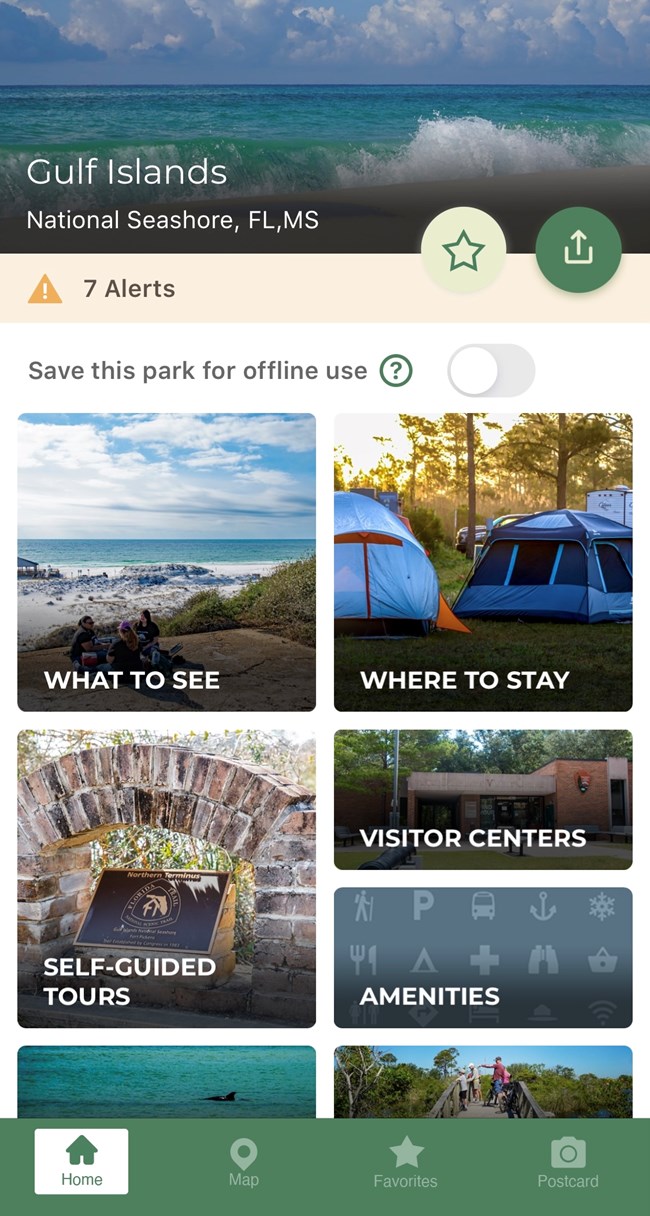 Features
Explore Gulf Islands
Discover Gulf Islands by exploring collections on the home screen. Take a virtual tour of a historic site or nature trail, find campground information, discover a place to picnic, and more! Quickly explore Gulf Islands using the interactive map, or search for a site to learn more.
Navigation
Download content to use offline in the park! The app shows your location on the map, as well as information about nearby locations. Search for specific locations to delve into more information.
Interactive Map
Find your location and discover nearby sites. Download the app content to explore without an internet connection! Even without cellular service, you can share your location on the map and explore site content.
Favorites
Plan your visit and remind yourself of places, topics, and tours that interest you. The app will notify you when you are near a saved location.
Collage
Create your own collage of photos from your Gulf Islands visit. Share the collage with friends and family!
Accessibility
All site locations have audio descriptions and images have alternative text.
Download
The Gulf Islands National Seashore app is free and available on the
App Store
and
Google Play.
Before you arrive, follow these steps to download app content to use offline in the park:
1. Download the app.
2. In the app, select "Settings".
3. Choose "Download Offline Content."
Last updated: August 11, 2022