Seagrass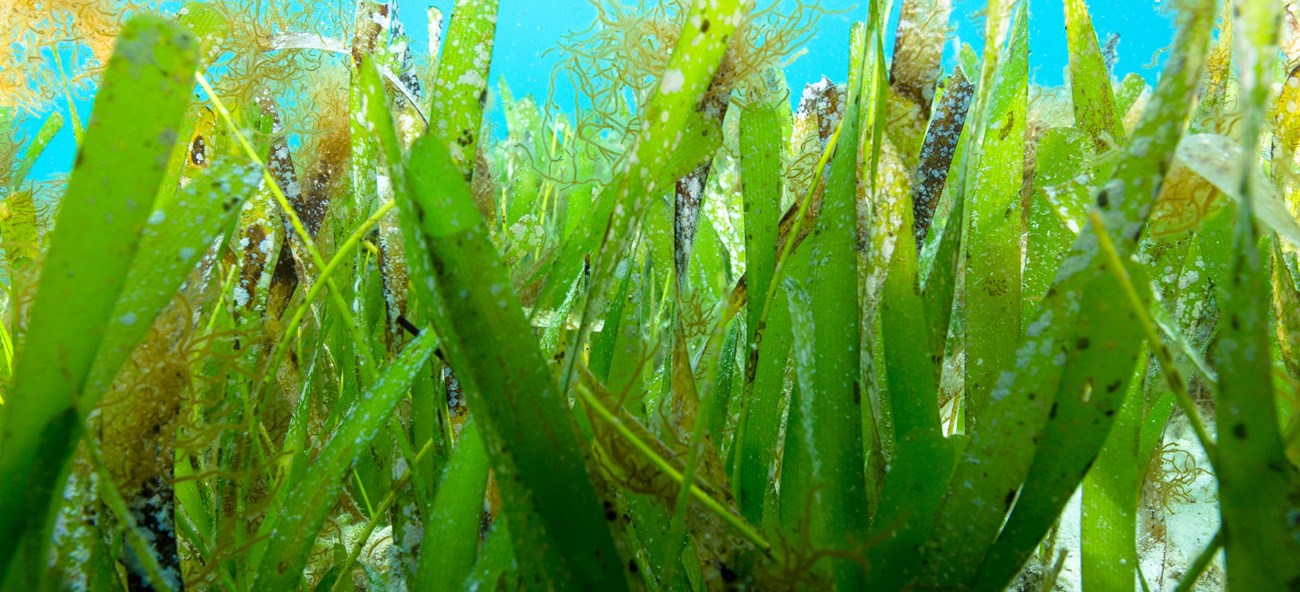 Seagrasses have been called "the lungs of the sea" because they release oxygen into the water through the process of photosynthesis.
"Faq." Florida Fish And Wildlife Conservation Commission, https://myfwc.com/research/habitat/seagrasses/information/faq/
"Impacts." Florida Museum, 3 Oct. 2018, www.floridamuseum.ufl.edu/southflorida/habitats/seagrasses/impacts/
"Seagrass and Seagrass Beds." Smithsonian Ocean, 18 Dec. 2018, https://ocean.si.edu/ocean-life/plants-algae/seagrass-and-seagrass-beds

Pham, Linh T., et al. "Seagrasses in the Mississippi and Chandeleur Sounds and Problems Associated with Decadal-Scale Change Detection." Gulf of Mexico Science, vol. 32, no. 1, 2014, doi:10.18785/goms.3201.03.
Phillips, R.C., & Menez, E.G., 1988. Seagrasses. Smithsonian Contributions to the Marine Sciences,no. 34.
Last updated: October 20, 2020