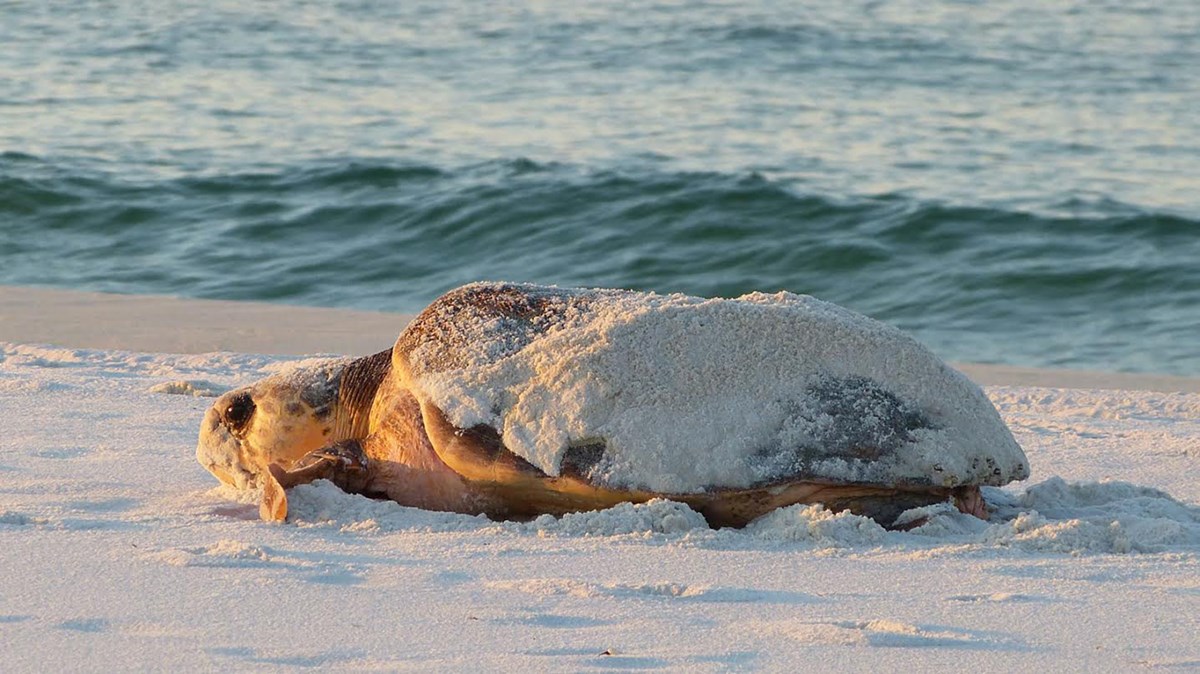 For upwards of 150 million years sea turtles have inhabited the Earth's oceans. Sea turtles are well-adapted for life in the marine environment. Their large and streamlined bodies, along with their large and powerful fore flippers, allow them to migrate great distances to search for food, to mate, and to nest.
World-wide, only seven species of sea turtles have been identified by biologists. Of these seven, six have been recorded in U.S. waters. Of these six turtles, five can be found in the waters of Gulf Islands National Seashore. These include the loggerhead, green, Kemp's, leatherback, and hawksbill sea turtles.
Gulf Islands National Seashore works to protect and conserve sea turtles by protecting their foraging and nesting habitats. Through partnerships with state and federal agencies and local governments, the national seashore collects data to document the distribution, abundance, and seasonal variation of sea turtle nests to help guide management decisions that can minimize human impacts to sea turtles. Through education the national seashore increases awareness about the importance of sea turtles, the threats impacting these species, and what actions can be taken to ensure that future generations can experience and enjoy wild sea turtles.