Why Sea Turtles Matter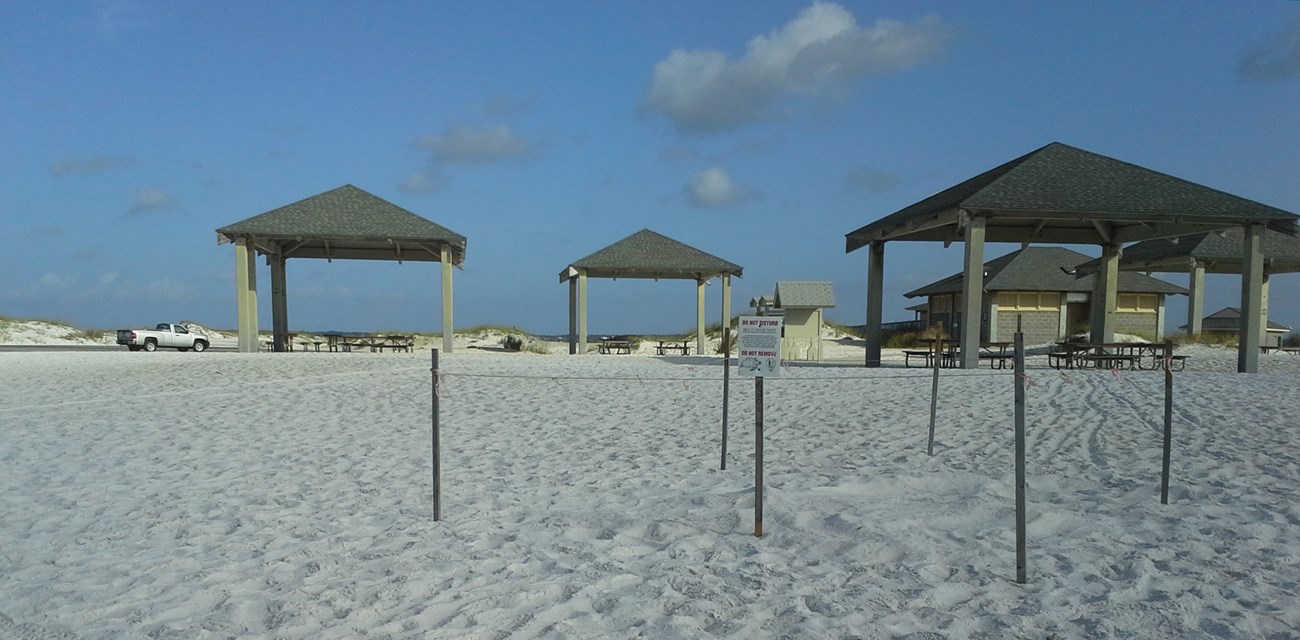 The presence of sea turtles within Gulf Islands National Seashore illustrates the biodiversity and beauty of marine wildlife, but they are also ecologically important to both terrestrial and marine ecosystems.

In a terrestrial ecosystem, turtle eggs increase nutrients on beaches, which then promote vegetation growth that stabilizes sand dunes and barrier islands. Stabilized sand dunes and barrier islands help to protect inland areas from coastal waters, support an abundance of wildlife, and create opportunities for outdoor recreation. Turtle eggs also provide a food source to various predators, such as crab, raccoons, feral cats, and others.

In a marine ecosystem, green turtles graze on estuarine and nearshore seagrass beds, thereby maintaining and cultivating seagrass cover that provides crucial habitat for breeding and development grounds for many species of fish, shellfish, and crustaceans. Loggerheads increase the rate at which shells disintegrate and increase the rate of nutrient recycling in ocean bottom ecosystems. All turtles carry around barnacles, algae, and epibionts that are then consumed by other fish and shrimp. Finally, all turtles are indicator species or sentinel species, which means that their abundance, distribution, and health in the ecosystem are reflective of environmental conditions.

Humans benefit from the presence of sea turtles because of the important role they fill in terrestrial and marine ecosystems. Stabilized sand dunes and barrier islands help to protect coastal communities from severe tropical systems and help to support ecotourism. Healthy marine ecosystems support commercial fisheries and provide opportunities for recreation. Despite these benefits, all species of turtles face an uncertain future due primarily to human activity.
Last updated: November 6, 2017