Striped Hermit Crabs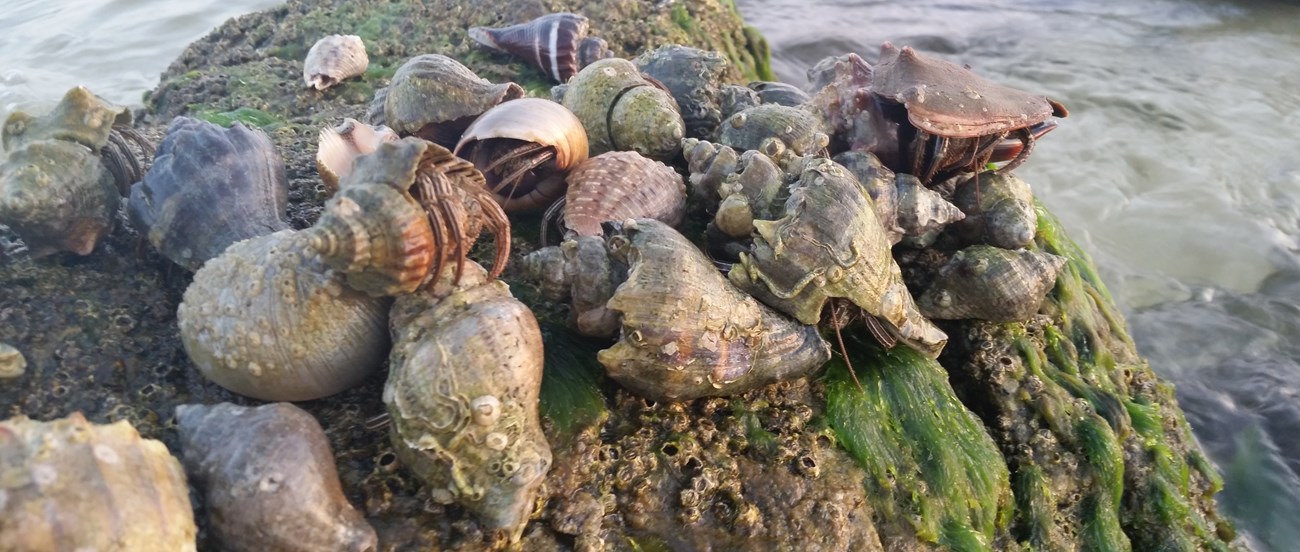 Found globally, hermit crabs are abundant at Gulf Islands National Seashore and can be seen on the shore during low tide or crawling around sea grass beds scavenging for their next meal.
Clibanarius vittatus, the species most commonly found in the park, is also known as the striped hermit crab. They inhabit a variety of shells, but are easily identifiable by the thin white stripes running down their legs. Aside from their stripes, the crab is reddish-brown in color with one set of equal-sized claws.
Last updated: October 29, 2018