Alligators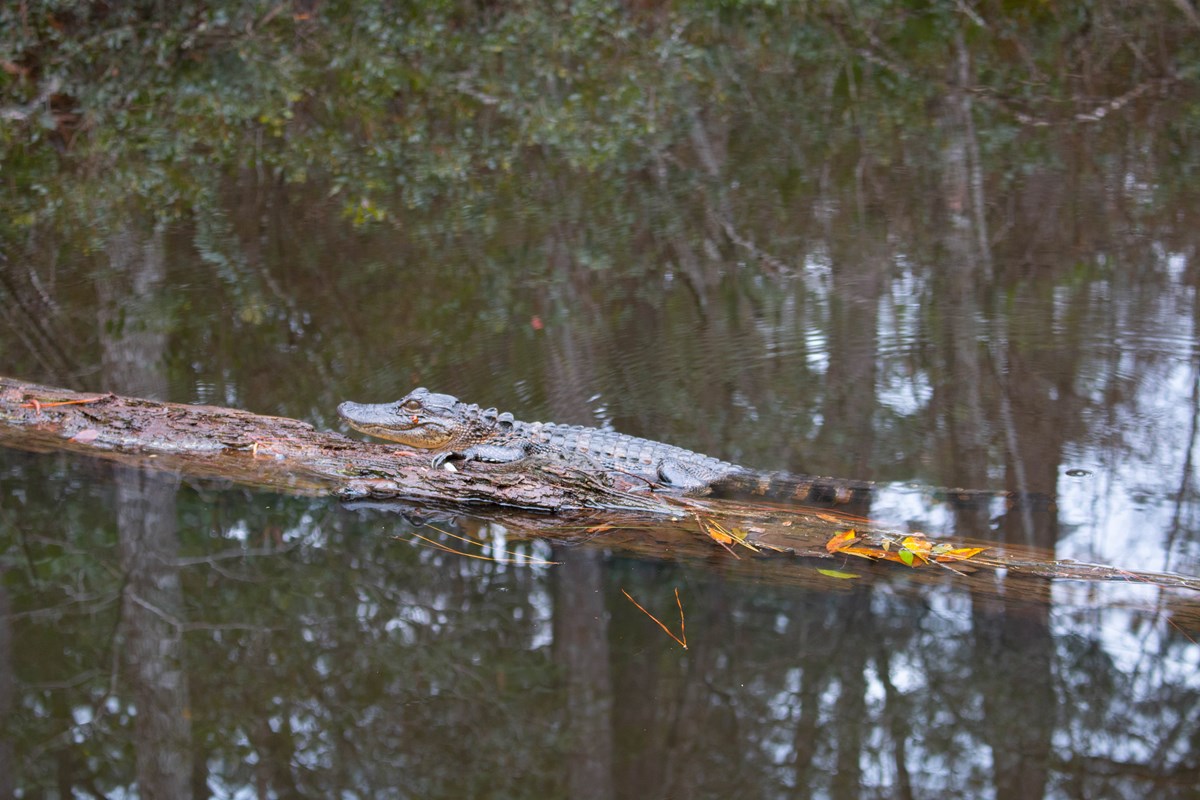 American Alligators are the state reptile for Florida, Louisiana and Mississippi. In the park, you're most likely to see alligators in the Davis Bayou Area.

Alligator Safety
Space: Respect an alligator's space and stay back at least 20-30 feet. If you get too close, back away slowly. Alligators are actually extremely quick and agile

Hiss: If an alligator hisses, it's warning you that you are too close. Back away slowly.

Pets: Pets are the size and shape of common alligator prey. Keep them away from the water's edge and on leashes that are no longer than 6 feet. Do not let your pet drink from or enter the water in alligator habitat.

Feeding: Never feed wildlife that you encounter, including birds. Feeding wildlife of any kind will eventually make the animal aggressive and is illegal.
"American Alligator." Smithsonian's National Zoo. June 26, 2018. Accessed March 22, 2019. https://nationalzoo.si.edu/animals/american-alligator.
"American Alligator." Kids' Games, Animals, Photos, Stories, and More. March 31, 2014. Accessed March 22, 2019. https://kids.nationalgeographic.com/animals/american-alligator/#alligator-map2.png.
"Safety." The National Parks Service, U.S. Department of the Interior, www.nps.gov/ever/planyourvisit/safety.htm.
Last updated: March 23, 2020