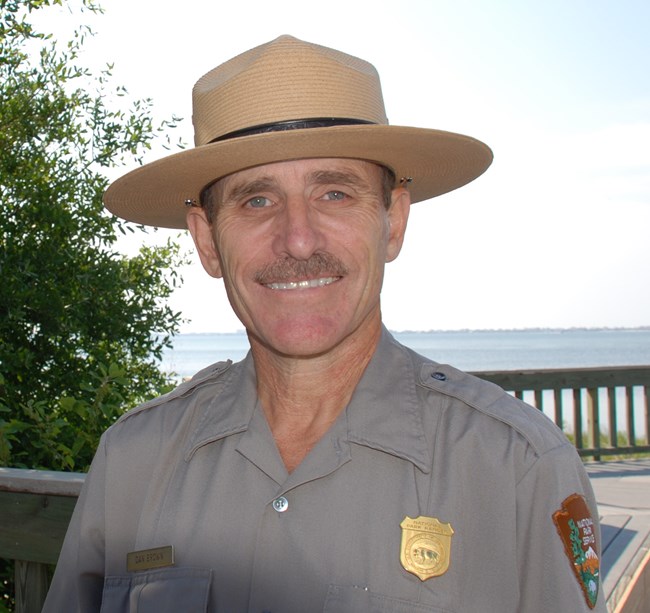 A Letter from the Superintendent:
January 2017
Hello and welcome to the Gulf Islands National Seashore website.
We are very happy you are exploring the seashore on-line. We hope you find the website useful and easy to navigate. We also hope that it will lead to an actual visit to the seashore sometime in the near future.
Gulf Islands is our nation's largest national seashore, stretching for 160 miles from Cat Island in Mississippi to Destin, Florida. Its sparkling waters and beautiful sugar white sand beaches make it the crown jewel of the Gulf's Emerald Coast. The seashore encompasses historic forts, coastal forests and marshes, and wilderness islands. Gulf Islands is home to four species of sea turtles, over 300 species of birds, and you can spot pods of bottlenose dolphins from the beaches. As you can see while you navigate this website, this park is truly a gem.
The two sides of the seashore – Mississippi and Florida – are quite different. The Mississippi islands are miles from the mainland and reached only by boat. You can catch a ferry to West Ship Island with its visitor amenities and Fort Massachusetts, or take a water taxi or private boat to linger for a wilderness experience on Petit Bois and Horn islands. Most of the Florida side of the Seashore is vehicle accessible, providing ready access to beaches, forts, and trails. Both states offer campgrounds with RV hookups.
However you choose to enjoy Gulf Islands, we hope to see you soon!
Sincerely,
Daniel R. Brown
Park Superintendent