Safety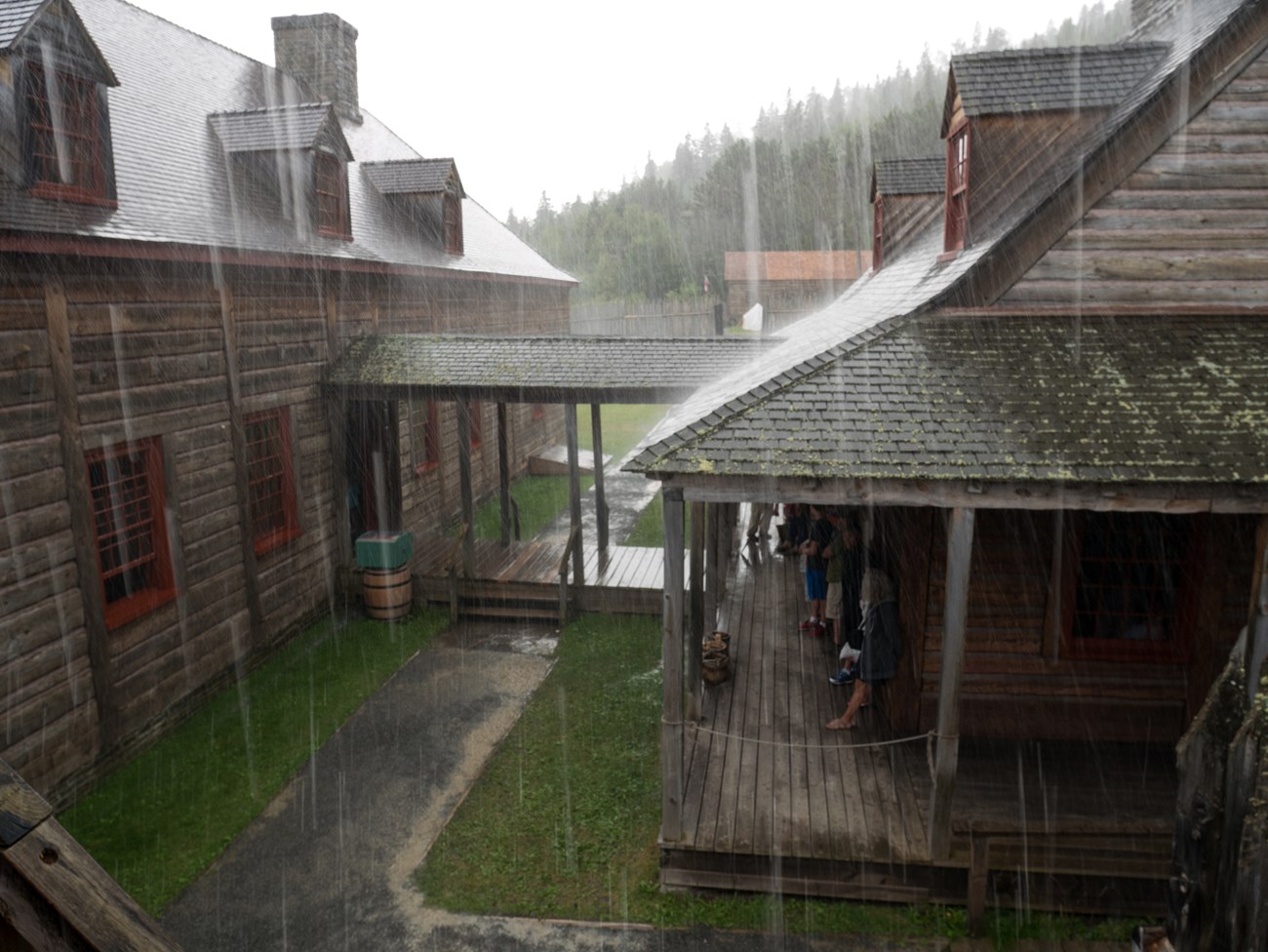 Important phone numbers to know while visiting
Emergency 911
Park Information 218-475-0123
Please Avoid These Hazards:
Historic buildings and depot area have uneven walking surfaces, wear sturdy shoes.

Sidewalks and parking lot can be slippery when wet or ice covered.
Grand Portage footpath is rocky, with tree root hazards, and can be muddy in many places.
Hiking boots are recommended.

Different species of biting flies can be abundant. They thrive in clean water and become swarming pests during days with high temperature and humidity. We recommend you carry protection in the form of repellent or barriers such as thick clothing in layers and/or head nets.
Pay Attention to These Situations
Your visit may be spoiled if you violate park rules. Please help keep our contacts with you pleasant by paying special attention to park regulations and avoiding these problems:
Please leave your car in the parking at the Heritage Center. Parking your vehicle along County Road 17 (Mile Creek Road) may pose a danger to those in your vehicle and your vehicle itself by closely passing motorists.
Keep pets on a leash. Keep in mind the following structures and/or sales areas are closed to pets: The Heritage (visitor) Center, Historic Depot area (Gatehouse, Kitchen, Great Hall, Canoe Warehouse, Ojibwe village, Rendezvous Historic Encampment, and restrooms).
No camping in the picnic area.
Removal or possession of natural (flowers, rocks, minerals, wood etc.) or cultural features (artifacts) is prohibited.
Throwing rocks or other objects while on the Mount Rose Trail is prohibited and poses a danger to vehicles and people below.
Mooring your boat at the dock overnight is not allowed.
Properly dispose of all litter including pet waste.
Drive safely. (Posted speed limit is 30 MPH on all roads in the community and on MN State Highway 61 is 55 MPH).
Driving while intoxicated is against the law and dangerous.
Firearms
A new law regarding firearms in National Parks is in effect. Please see the Grand Portage Laws and Policies page for more information.
Last updated: February 8, 2023