Pets
Enjoying Grant-Kohrs Ranch with Your Pet
So that all visitors, including four-legged, may safely enjoy the ranch: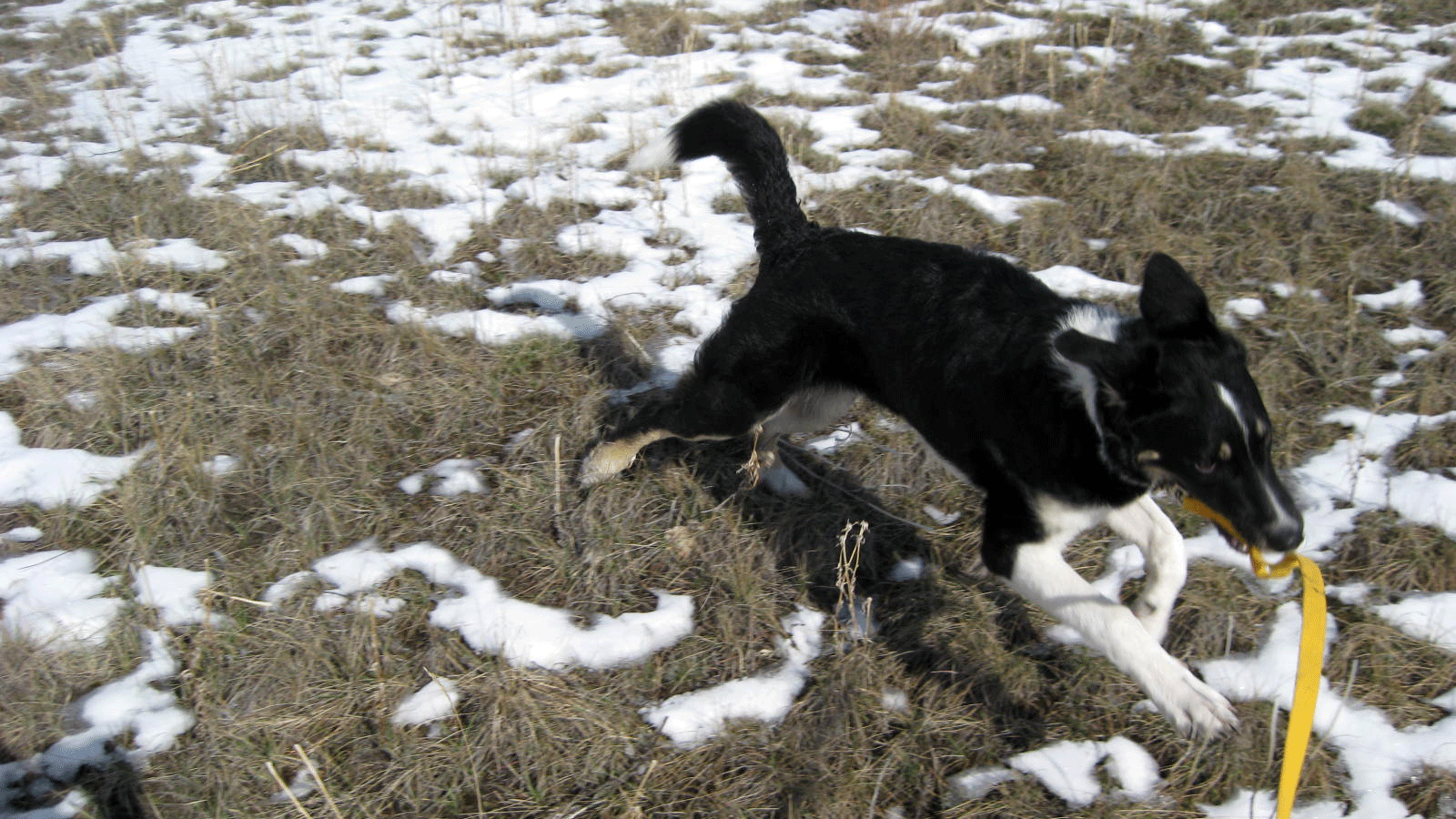 All pets must be restrained on a leash no longer than 6 feet (2 m).
Pets should not be left unattended. Summer sunshine poses a threat to pets in vehicles. Grant-Kohrs Ranch offers free shaded, locked, kennels for visiting pets. Please see the Visitor Center desk for kennel use.
Pet owners are responsible for removing pet waste. There is a waste station near the kennels and trash cans throughout the developed areas of the ranch.
Service Animals may accompany their owners to all areas of the site.
Pet-Friendly Areas
Pets are welcome in the parking lot in near the Visitor Center.
There are nearly 10 miles of trails and ranch roads, west of the Clark Fork River, where pets are permitted. These trails are easily accessed from the Washington Street Trailhead.
Restricted Areas
The area surrounding the ranch house and other historic buildings is off-limits to pets for the safety of your pet, ranch livestock, wildlife and all visitors. Unfamiliar sights, sounds, and smells can disturb even the calmest, well trained dog.
The Nature Trail
Last updated: April 15, 2020