Virtual Tour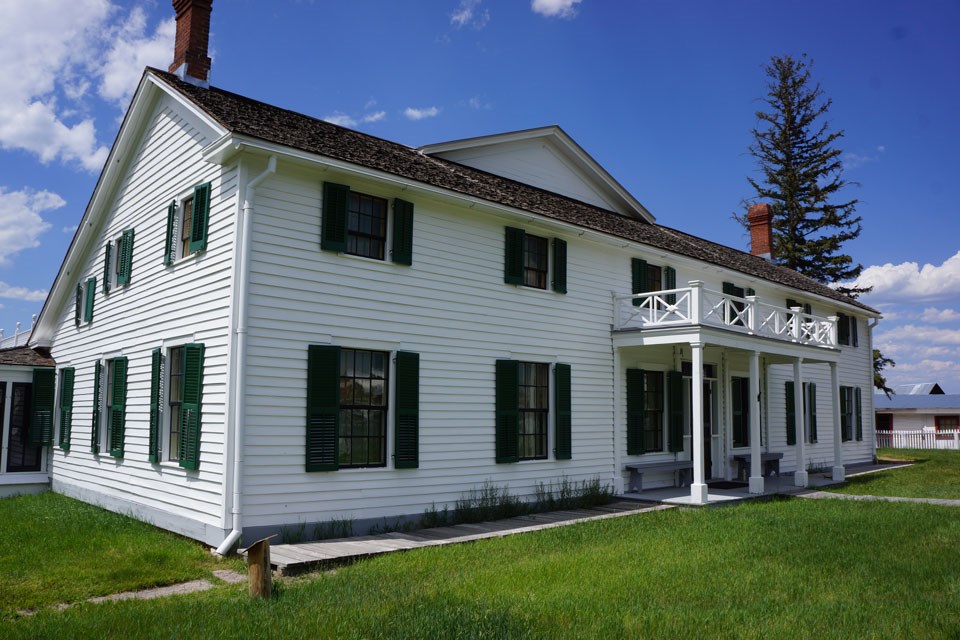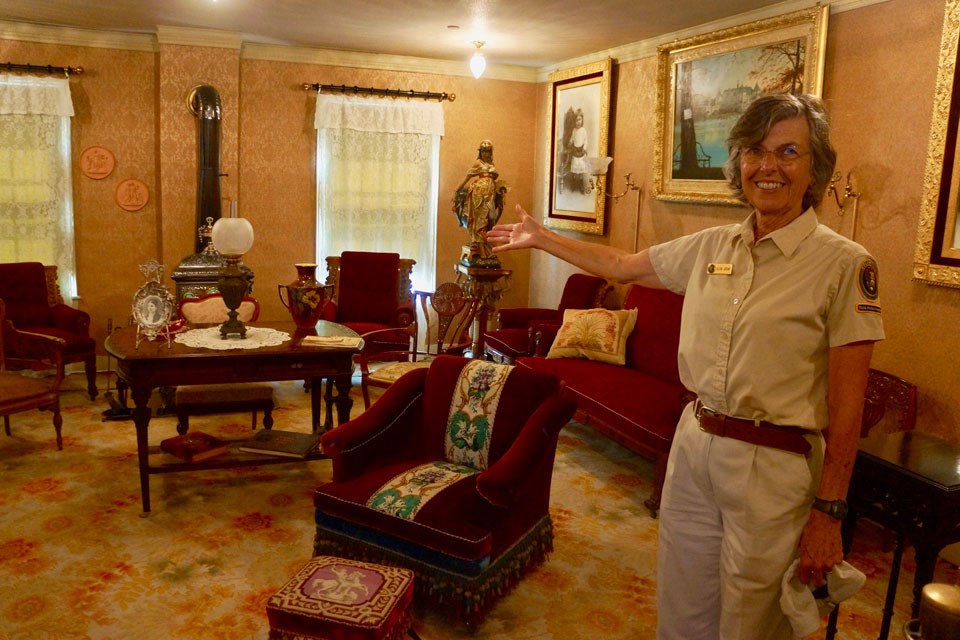 Left image
When Johnny Grant built the original house ca. 1860, it was reported in the local paper to be one of the finest in the territory.
Credit: NPS Photo/Ken Larson
Right image
NPS Volunteer Allena Jordan welcomes visitors inside the elegant formal parlor, furnished as the Kohrs family lived.
Credit: NPS Photo/ Ken Larson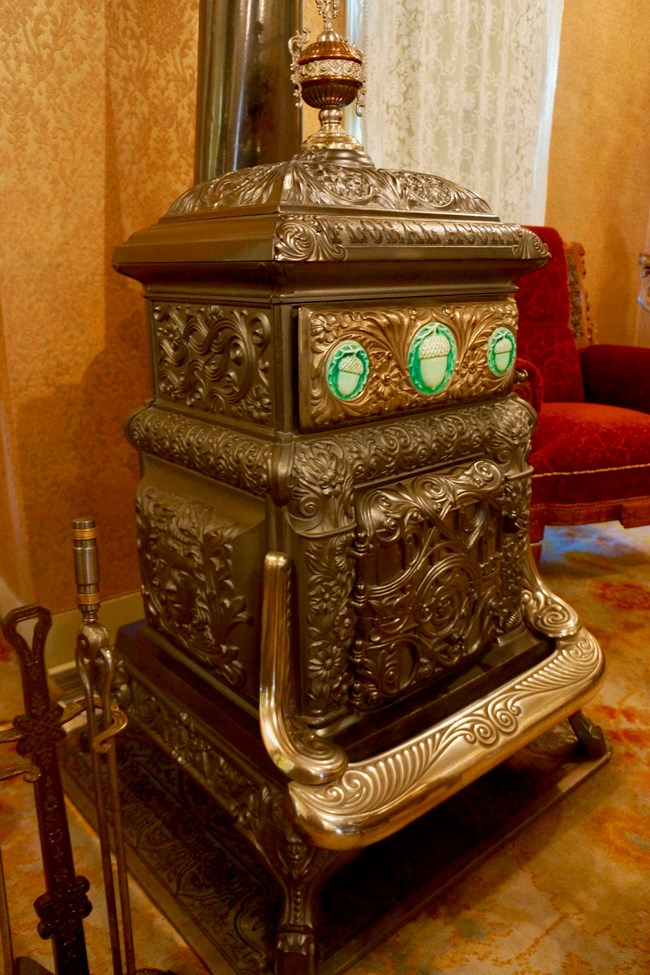 Explore cattle ranching history through the stories of the families who called the ranch home.
See historic photographs of the family members, cowboys and hired hands.
Would you like to see some of the artifacts in the museum collection? Get an intimate view of some of the items that are rarely on display, such as Johnny Grant's walnut and horsehair chair or Conrad Kohrs' spurs.
The virtual tour sections explore the ranch house and bunkhouse, offering a glimpse into the lives of the people on the ranch. How were the homes alike?
Last updated: April 24, 2020