Summer Youth Programs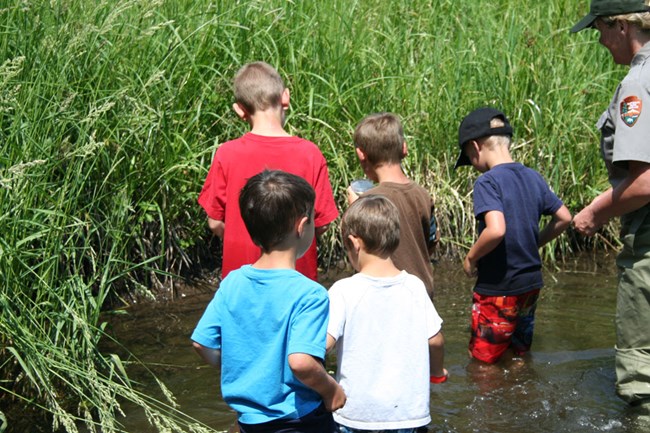 Summer Explorers 2019
Grant-Kohrs Ranch summer youth programs offer kids great opportunities to learn about the natural and cultural world through fun hands on activities.
Join the FREE fun every Thursday
June 13, 2019 - August 8, 2019

Please register at least 1 week before the program.

It's Not Easy Being Green - June 13th, 9:30 am - 12:30 pm
Learn about the grasses and plants which grow in Montana.

I'll Survive - June 20th, 9:30 am - 12:30 pm
Do you know how to survive in the outdoors? Gain the knowledge to survive if you get lost on a hike.

Brands, Shoes, and Hooves - June 27th, 9:30 am - 12:30 pm
Discover the differences between various hooved animals and why some of them wear shoes.

July 4th - No program - Enjoy the holiday!

A Child's Journey – July 11th, 9:30 am - 12:30 pm
Hear the story of a child born 12,000 years ago. What do we know about him and his family?

Aliens and Natives – July 18th, 9:30 am - 12:30 pm
Can plants and animals be aliens? Let's find out..

Digging into the Past - July 25th, 9:30 am - 12:30 pm
Tell the story of today by searching for clues left by the people of the past.

I Wouldn't Drink That – August 1st, 9:30 am - 12:30 pm
Do you know if your water is healthy to drink? Learn how people affect soil and water resources.

Wild, Wild West – August 8th, 9:30 am - 12:30 pm
Do you have what it takes to be a cowboy?

Call 406-846-2070 ext. 227 for more information or to register.
*Participants must register at least 1 week in advance*
Last updated: June 4, 2019