Photo Gallery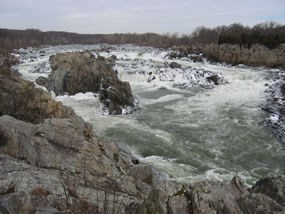 Come enjoy the natural scenery and history of Great Falls Park on the web. The photos on these pages will take you around the park's 800 acres.
The Falls are one of the most recognizable features of the park. Visit that gallery to see pictures of the Falls throughout the year.
Unless otherwise noted in the caption below the photograph, all photos belong to the National Park Service and are available for public use.