Captain George Pointer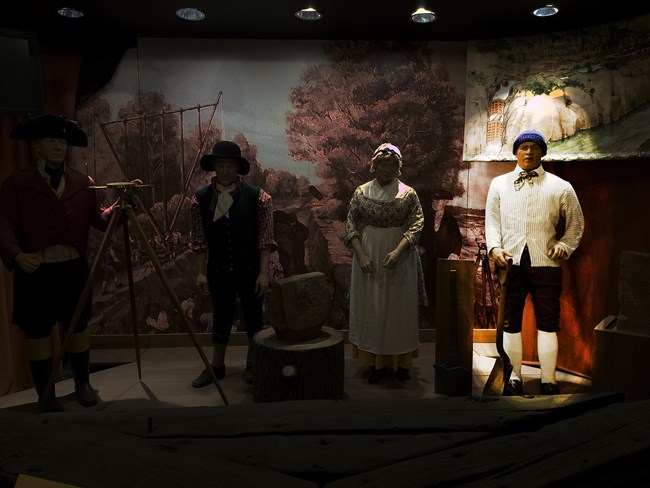 An Old Obscure Citizen
George Pointer was one of the first
workers
for the
Patowmack Canal
Company. His name also appears as one of the last names listed on the Patowmack Company's historical leather bound payrolls. George Pointer was an obscure citizen, but he accomplished great achievements during his time.
He was first rented to the canal company as an enslaved laborer, but would later become the last Superintendent Engineer at Great Falls. As superintendent, George Pointer oversaw the construction of Wing Dam; the intake source of the Potomac for this section of the canal. Today, Wing Dam is the only consistently operational structure of the canal ruins at Great Falls Park, more than 200 years later.
An Exemplary Career
George Pointer was well known by the board and directors of the Patwomack Canal Company. Their historic records confirm many times he was entrusted with company money, promoted, and paid for special services. The directors also recommended that his master allow him to buy his freedom. Once he was free, he continued to work for the Patowmack Canal Company for over 40 years.
He progressed through several jobs during that time. In 1796 one of George Pointer's more dangerous tasks was transporting stone from local rock quarries to Great Falls. Seneca sandstone (red stone used for the canal locks) and marble were the main cargo from upstream. He later managed a group of five other men who navigated emptied cargo boats through the falls while the locks were being built. In 1816, George Pointer replaced the superintendent engineer in charge of construction improvements. The canals wing dam was the first project completed under his supervision.
George Pointer was the last superintendent of the Potomac Canal Company at Great Falls. His story is very unique compared to the lives of other enslaved or freed Blacks of his time in the Federal City. In fact, he had a level of literacy and success that surpassed most of the company's overseers. Pointer's self determination, work ethic, and honorable reputation were key to his success. He openly engaged in activities that were illegal under Maryland and Virginia's black codes:
Remained in the state where he was freed without papers.
Owned property and grew crops on his adjacent land.
Sold his crops and fish in Georgetown Market.
Rented his property to the Canal Company for lodging.
Captained a fleet of boats delivering stone to the Federal City for construction of the Capitol, White House, and other federal buildings.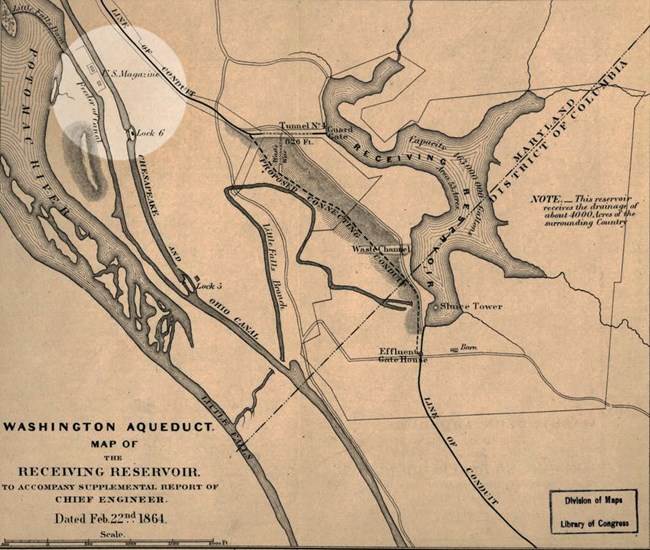 Continued Research
Now you might be wondering how we know all these details about such an obscure historical figure? George Pointer wrote a twelve page petition to the Chesapeake & Ohio Canal Company, dated September 5, 1829. The letter was in protest of the new canal's construction path. The proposed construction threatened to flood his property and dispossess his family. George Pointer's nearly 200 year old petition is now a preserved at the National Archives.
Most stories of enslaved peoples in the United States are not told or unknown. There is an undoubtably uncomfortable feeling that accompanies sharing the truths about slavery in the United States. Park rangers at Great Falls Park, Virginia, are working with 7th generation descendants of George Pointer, to reconcile this untold story.
If you want to learn more about this ongoing interpretive project, please come by the park visitor center and ask to speak with a ranger.
Last updated: September 7, 2020