Support Your Park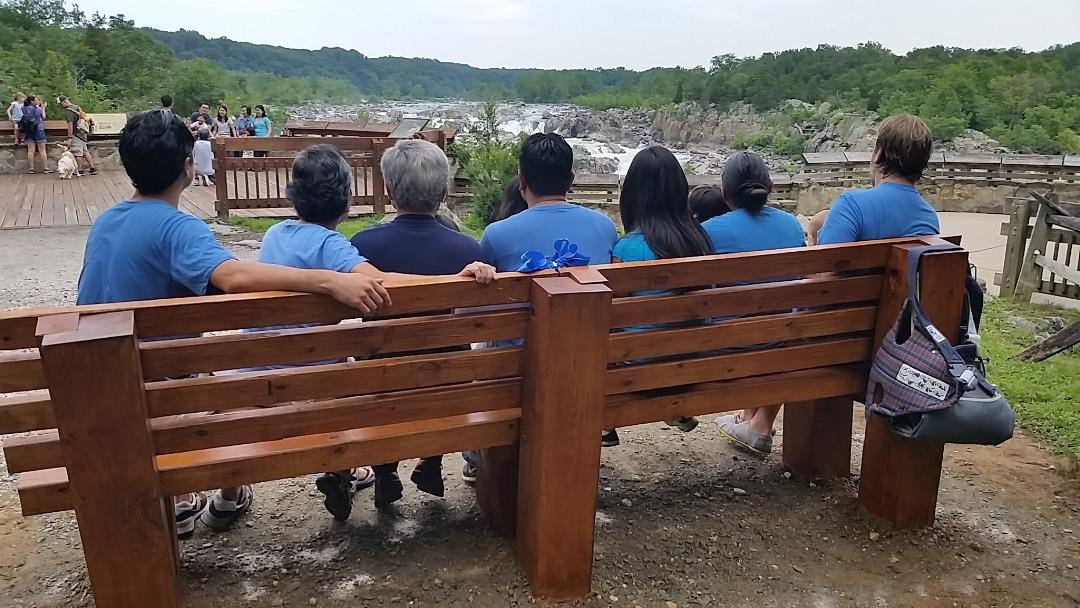 Donor Recognition
The George Washington Memorial Parkway gives special thanks to the family of Peggy Jin Chung Thrash for a $1,500 donation to install a new bench at Overlook Three in July 2014.The new bench is larger than the previous bench allowing for more people to sit together.It has a back rest and is designed for more comfort.The bench will be enjoyed by thousands of people each year to rest and enjoy the sights and sounds of the Great Falls of the Potomac.
From the donor: "This bench was chosen in loving memory of the beautiful life of Peggy Jin Chung Thrash (April 1977 - August 2013) who had resided in Great Falls for 20 years. This park held a special place in Peggy's heart throughout her life, and she shared her joy of this place with so many of her family and friends. We felt that it was most befitting we honor her in a way that encourages others to continue to appreciate the beautiful views of the park, as well as the beauty of life." The Chung Family
These pages contain resources and information on ways you can help support your National Park. Contact us at 703-285-2965 if you have further questions.


Last updated: April 10, 2015