For Teachers

Greenbelt Park is Looking for a 4th Grade Teacher for the Summer of 2019.
The Teacher Ranger Teacher program is a professional development opportunity for a 4th Grade teacher to spend the summer acquiring new skills in experiential learning through a program provided by a partnership between the National Park Service (NPS) and the University of Colorado Denver (CUD). The participants spend between four and six weeks in a NPS unit developing a major educational project and participating in an online graduate course from CU Denver. The goal of the program is to train teachers in the resources and themes of the NPS so that they can return to their schools in the fall and incorporate their new skills into their classroom activities. NPS aims to especially reach students from underserved schools and districts by recruiting teachers from Title 1, urban or rural schools and from tribal schools to participate in the Teacher Ranger Teacher program.
Our goal to Greenbelt is to find someone who can help us write curriculum based programming for 4th grade elementary schools and help us develop our Children's programming in the park. The teacher can also bring her experiences back to the classroom and connect Prince George's County Elementary schools to Greenbelt Park and the National Park Service.
Greenbelt Park

Welcomes 4

th

Grade Students Through Every Kid In a Park Initiative.
New National Program Encourages Families and Classes to Visit National Parks.
We want everyone to get to know their national parks, and we're offering a special invitation to fourth graders and their families to discover everything that national parks offer.

We hope these free passes for fourth graders will introduce 4th graders, their classes, and families to our national treasures, places where they can run and play, explore and learn.

Greenbelt Park offers a variety of activities that fourth graders and their family can enjoy, including a guided nature hikes, junior ranger talks, educational programs in the classroom, family and scout camping opportunities, and picnic areas.

Greenbelt Park is known as an "urban oasis" for its preservation of 1,100 natural acres within the Baltimore-Washington metropolitan area. This green oasis of woods and fields offers a tranquil atmosphere surrounded by the Maryland suburbs, just 12 miles north of downtown Washington, D.C., and 27 miles south of Baltimore.

To receive their free pass for national parks, fourth graders can visit the Every Kid in a Park website and play a game to access their special Every Kid in a Park pass. Fourth graders and their families can then use this pass for free entry national parks and other federal public lands and waters across the country from September 1st, 2017 through August 31, 2018. The website also includes fun and engaging learning activities aligned to educational standards, trip planning tools, safety and packing tips and other important and helpful information for educators and parents.
The Every Kid in a Park permanent pass is available at the Greenbelt Park Ranger Station. You need to print out the pass online to come in and exchange it for the permanent pass. The Greenbelt Park Ranger Station is open seven days a week from 8:00 a.m. to 3:45 p.m. For more information, please call the Greenbelt Park Headquarters at 301-344-3944.

Park rangers will be visiting 4th grades to present the "Guess Your National Parks" program and hand out the Every Kid in a Park passes to all 4th graders.
The National Park Service has unveiled a new webpage especially for teachers and educators. The new web page offers distance learning, field trips and curriculum materials.
https://www.nps.gov/teachers .
The parks are America's greatest classroom, telling our stories, and conserving the best natural spaces the nation has to offer.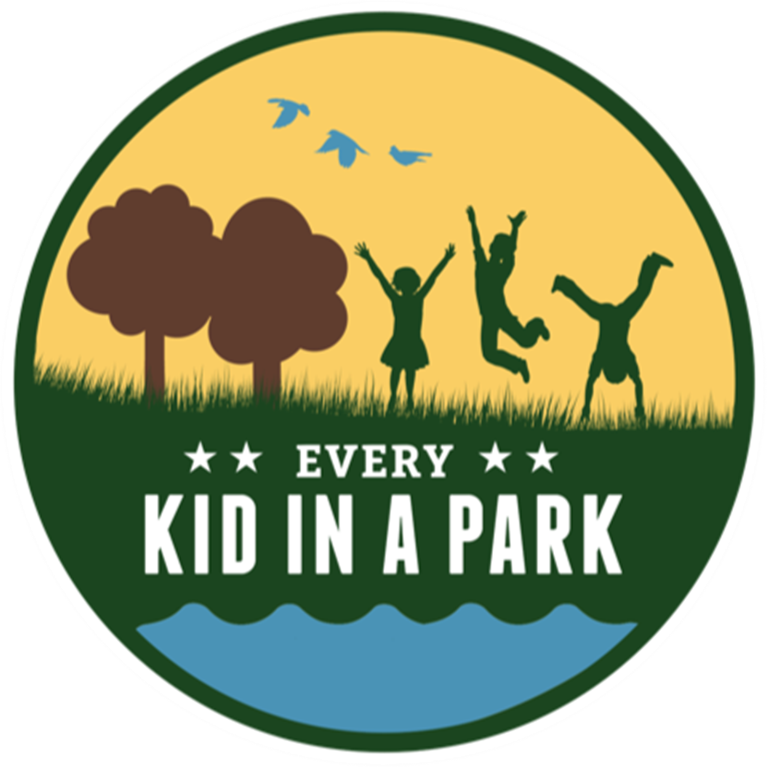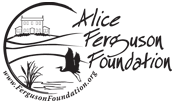 High School teachers and students:
Bridging the Watershed (BTW) is an outreach program of the Alice Ferguson Foundation, in partnership with the National Park Service and area schools, whose purpose is to provide personally meaningful, educational experiences that connect students to their place in the natural and cultural world.
The Bridging the Watershed (BTW) program provides a wonderful opportunity to teach science in context and provide students with a meaningful watershed field experience.

The key experience in the BTW program is students' visiting national parks in their area and collecting authentic data on topics such as water quality, runoff and sediment in the water, alien invasive plant species, and trash in the environment.

What does BTW Offer... For Teachers? Performance-based curriculum modules
Five stand-alone, performance-based curriculum modules and new site-specific modules were created specifically for the BTW program. Although lessons are interdisciplinary, the core of the curricula focuses on science and math.
Each module contains pre-field study activities, preparation for a one-day field study in a national park, and post-field study investigations.

it is getting tougher and tougher to get students out of the classroom these days. We know the difficulties, but we still work with over 2,000 students every year!
If they can work with our program, you can too!
While in the parks, they will work with park rangers to explore the cultural resources unique to each park. The park rangers and the

BTW educators will help to show your students how the cultural resources have affected and have been affected by the natural resources of the park.


Last updated: April 8, 2019