National Trails Day
National Trails Day is Saturday June 3, 2023.
The park does not have an entrance fee so you can enjoy a hike on the trails throughout the day.
Volunteer Trail Project- Sign up via volunteer.gov
We will be working on a trail maintenance project. Our goal will be blazing the trails and spreading wood chips and stone along the trails.
Find Your Park and Find Your Trail
Greenbelt has four trails ranging from 0.8 miles to 5.2 miles.
You are invited to walk a trail, discover nature and use our park to improve your health. The best trails to access are the Azalea (1.2 miles) and the Perimeter Trail (5.2 miles).
National Trails Day is the only nationally coordinated event designed to unite all muscle-powered trail activities with the goal of connecting more people to trails. Every trail beckons adventure and has a story to share with any person willing to discover it.

Each year, on the first Saturday of June, American Hiking Society and the trails community invite Americans of all ages and abilities to find their own adventure and discover their unique story at one of the thousands of events hosted throughout the country.



Come help Greenbelt Park on National Trails Day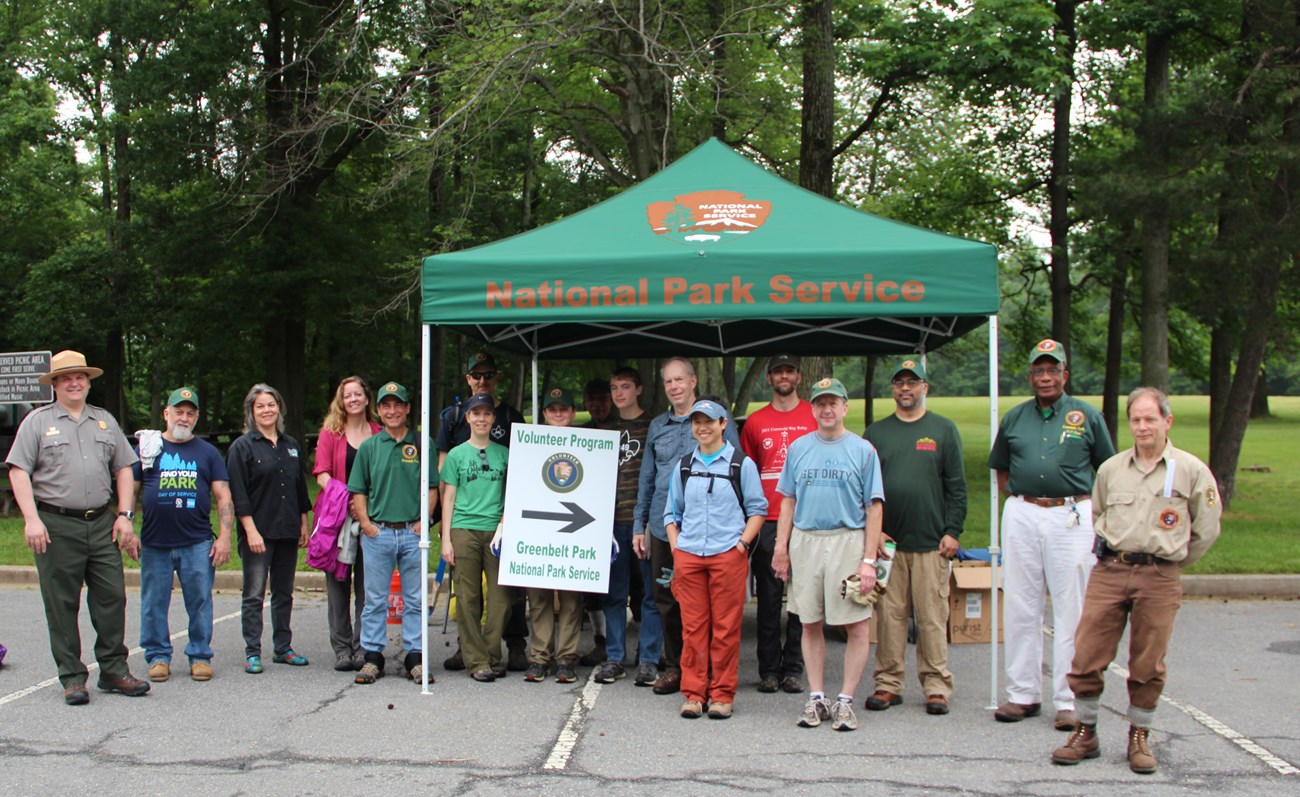 Last updated: May 16, 2023