Wild Caving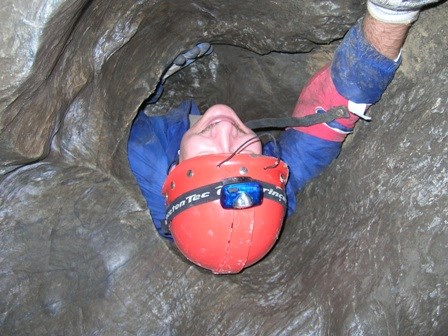 Wild Caves
Lehman Caves is the most famous of Great Basin National Park's caves, but there are actually about 40 caves in the park.
Upon completion of a Wild Cave and Karst Management Plan, several caves are open to recreational use in the Park under a permit system.
Seven wild (undeveloped) caves at Great Basin National Park (GRBA) are open by permit for recreational use. All other wild caves are closed except to research and management uses. Recreational permits will be approved for those who can demonstrate cave conservation ethics and their experience with horizontal and (if pertinent) vertical caving techniques and equipment. Cave gear must be clean. If cave gear has ever been in a White-nose Syndrome (WNS) area, it is not allowed inside any GRBA cave, regardless of decontamination.

Permit applications must be returned at least two weeks prior to the cave trip. No more than one wild cave permit per week will be issued for each cave. Groups entering wild caves are limited to a minimum of three and a maximum of six persons. Groups may apply to enter multiple caves, as long as entry is during the open period for those caves. Cavers who qualify and are interested can contact the Cave Specialist for a permit application and more information.
Cave

Dates Open

Description




(Length in feet/Vertical Relief in feet)

Notes

Little Muddy

Oct 1 – Apr 15

Fun, crawly cave (1015/25)

Elevated CO2 in summer

Catamount

Year round

Very short cave, requires stemming (33/31)

Ice Cave

April 1 – May 15 and




September 15 – October 15

Good beginner cave, some crawling (677/41)

May have some water flowing into it; Cold cave

Crevasse-Halliday's Deep

April 1 – May 15 and




September 15 – October 15

Vertical cave and some tight crawls (>3,000/238)

Systems Key

April 1 – May 15 and September 15 – October 15

Vertical section and some tight crawls (1039/94)

Cold cave

Broken

June 15 - October 15

Small, high elevation cave (108/55)

Cold cave

Snake Creek

September 15 – May 15

Variety of passage types; handline recommended (1682/57)

Dust mask recommended for entrance area; H passage closed year round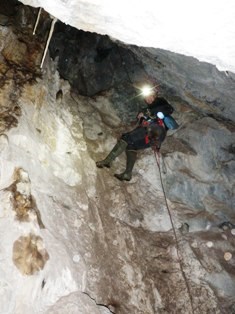 Last updated: April 22, 2021